Improving Access to Care for the Youth LGBTQ+ Community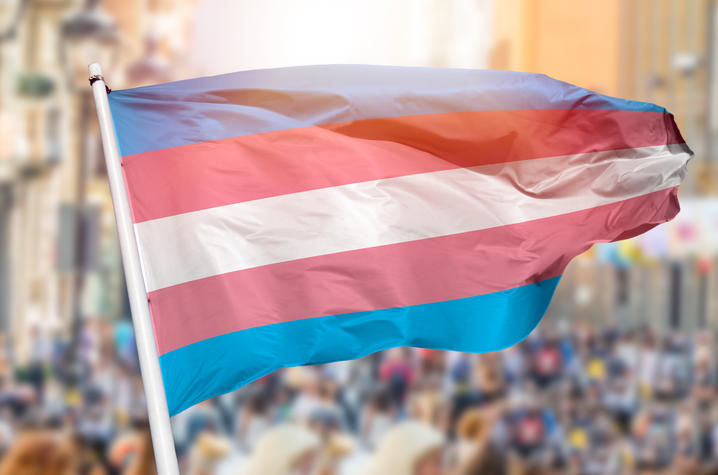 The University of Kentucky Public Relations & Strategic Communications Office provides a weekly health column available for use and reprint by news media. This week's column is by Kelly Hill, M.D., the medical director of UK's inpatient child and adolescent psychiatry program.
LEXINGTON, Ky. (March 31, 2022) — A multidisciplinary team at the University of Kentucky has joined forces to improve medical and mental health services for transgender and gender nonconforming (TGNC) youth.
This community is at significantly greater risk for depression, self-injury and substance use compared to cisgender peers. To make matters worse, research shows that TGNC youth have difficulty finding medical and mental health services where they feel comfortable and often postpone care due to multiple concerns, including discrimination. 
These facts underscore the importance of better understanding the TGNC individual's perspective and experiences so we can begin breaking down barriers to care.
Motivated by work on the adolescent behavioral health unit, UK has pulled together a unique team of individuals, from behavioral science to pharmacy experts, who are passionate about improving access to healthcare for TGNC individuals. Together, we've launched a research project involving focus groups where TGNC youth can discuss their experiences with the health care system, what makes it hard for them to get the care they need, and ideas to improve medical and mental health in their community. 
The focus groups are already helping to illuminate the distinct challenges TGNC individuals face, as well as what's been supportive (at times life-saving). And with the help of the research participants, we're already devising strategies—some quick and low cost—to improve care for TGNC populations.
The research team will hold more focus groups to amplify diverse voices from the TGNC community regarding your experiences with the healthcare system and how we can improve it. You may be eligible to participate if you are between 18 and 29 years old, identify as transgender or gender nonconforming, and are interested in participating in a ZOOM focus group to discuss what's challenging, and what would be helpful, when it comes to accessing healthcare.
Participants will be compensated a $50 gift card upon completion of the study.
For more information, visit UKBarriersStudy.com or contact Dr. Kelly Hill at Kelly.hill@uky.edu.