Keep Safety in Mind When Holiday Shopping this Year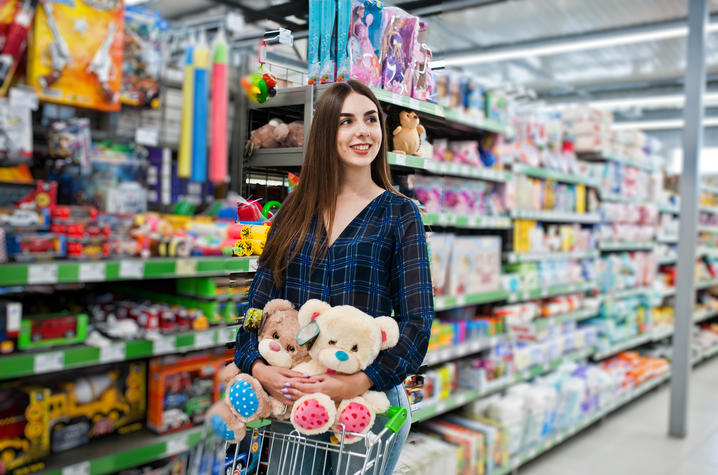 The University of Kentucky Public Relations & Strategic Communications Office provides a weekly health column available for use and reprint by news media. This week's column is by Sherri Hannan, RN, coordinator for Safe Kids Fayette County.
LEXINGTON, Ky. (Nov. 18, 2019) — The holiday season is here and for many kids that means one thing – toys. 
Approximately 50% of all toy purchases occur between the Friday after Thanksgiving and Christmas. While parents are on a mad dash to scoop up the hottest toys, please keep in mind that safety should be at the top of their wish lists.
Each year, more than 500 kids are treated in emergency rooms for toy related injuries; more than a third were children younger than 5 years old. As we move into the busiest toy-buying season, think about fun as well as safety by making sure toys are appropriate for a child's age and maturity level. 
While shopping for little ones this holiday season, keep in mind these safety tips from Safe Kids:
Consider your child's age when purchasing a toy or game. It's worth taking a second to read the instructions and warning labels to make sure it just right for your child.
Keep a special eye on small game pieces that may be a choking hazard for young children.  While these kinds of games are great for older kids, they can pose a potential danger for younger, curious siblings.
After playtime is over, use a bin or container to store toys for the next time. Make sure there are no holes or hinges that could catch little fingers.
Keep coin lithium battery-controlled devices out of sight and reach of children. These include remote controls, some children's toys, key fobs, watches, hearing aids, and flashing holiday jewelry or decorations. For any toys that use batteries, make sure the battery covers are screwed on tight.
Stay informed about harmful products in the marketplace. Check for product recalls.
For the cost-conscious gift giver, re-gifting or handing down old toys down to a new generation can be a great way to save money during the holiday season. However, some older toys may not meet current safety standards, or may be so worn from years of play that they can break or become unsafe. Check for broken or loose parts. Don't gift any painted toys made before 1978 – they may contain lead paint.
Even if your child seems mature for their age, that doesn't mean toys meant for older children are appropriate. Don't buy an advanced toy for the child to "grow into" – get what is appropriate for their age level. Keep the holidays merry and bright by keeping kids safe.