Advanced MRI Allows Researchers to Visualize Early Indicators of Heart Disease in Obese Children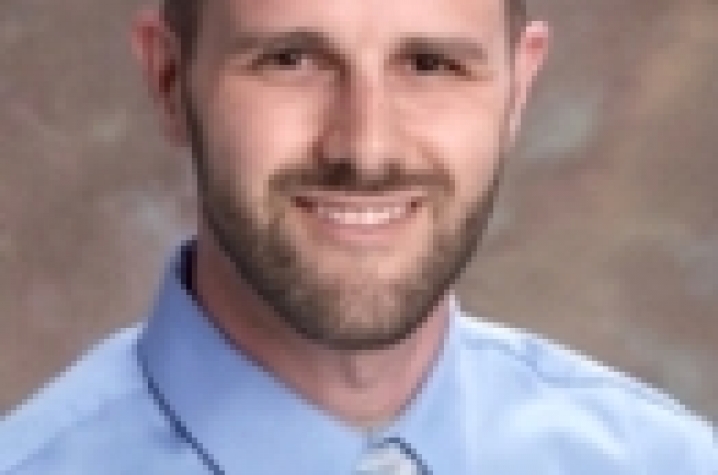 This column first appeared in the June 8 edition of the Lexington Herald-Leader. 
LEXINGTON, Ky. (June 10, 2014) - Children who suffer from obesity carry a burden of premature death into adulthood. Obese children have more than double the risk of mortality in their 30s and 40s compared to children who begin life with a healthy body mass index (BMI).
In addition to being more likely to remain obese as adults, obese children are at a higher risk of developing a number of health conditions, including stroke, diabetes, depression, cardiovascular disease and certain types of cancer. Today, 30 percent of American children are overweight, 20 percent are considered obese and 5 percent are considered morbidly obese. Kentucky has one of the nation's highest rates of obesity. Because childhood obesity is a complex problem linked to diet, genetics and metabolism, researchers are interested in understanding how pediatric obesity impacts body systems long-term - and what pediatricians can do to intervene.
Our research team at the University of Kentucky has recently begun using advanced MRI technology to examine the cardiovascular ramifications of pediatric obesity. Our initial findings have shown that obese children have significant signs of heart disease, which include a thickening (or hypertrophy) of the muscle in the heart, large deposits of fat around the heart and impaired muscle contraction. The muscle contraction is required to efficiently eject blood from the heart, and both the impaired contraction and heart thickening are strongly linked to mortality in adults. These findings therefore suggest the association between pediatric obesity and premature mortality in adulthood, and further underscore the importance of finding ways to reverse this epidemic.
In order to better understand these changes in the hearts of obese children, our team has studied mouse models that become obese after being fed a high-fat diet. Our advanced MRI technology enables us to examine images of the live mouse heart without harming the animal. This is particularly challenging since the mouse heart beats 600 times per minute and is approximately the size of Lincoln's forehead on a penny. However, this technology has demonstrated changes in the heart that correlate with the disease we have detected in the hearts of obese children: abnormal thickening, large deposits of fat around the heart and impaired contraction. These similarities between the obese child's heart and the obese mouse's heart will hopefully help us use mouse models to better understand the development and treatments for heart disease in obese children.
Our research provides evidence that obesity is causing heart disease in young children, and it likely continues into adulthood. These changes might be related to the premature death that obese children suffer from decades later. Ultimately, our research will address whether certain therapies, like targeted diet and exercise interventions, are helpful in reversing cardiovascular disease in obese children. Further research will be required to better understand the precise causes of this heart disease, whether it can be corrected, and whether treating it can prevent early mortality.
Dr. Brandon Fornwalt is an assistant professor and researcher in the Departments of Pediatrics, Biomedical Engineering, Electrical and Computer Engineering, Physiology and Cardiology at the University of Kentucky.