Day Camp Introduces Kentucky Children's Hospital Patients to Healthy Habits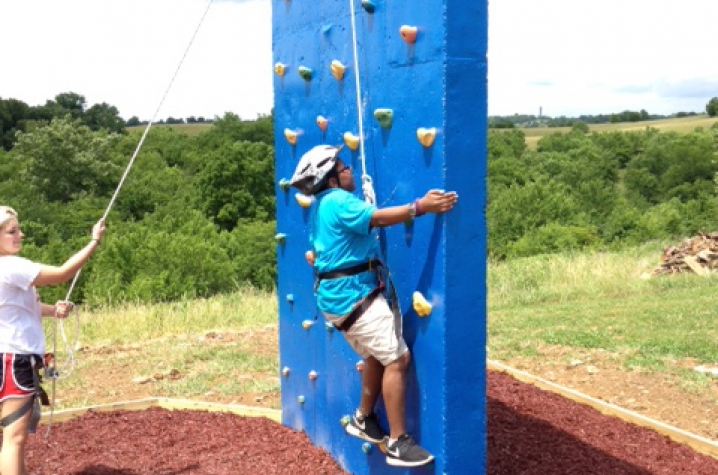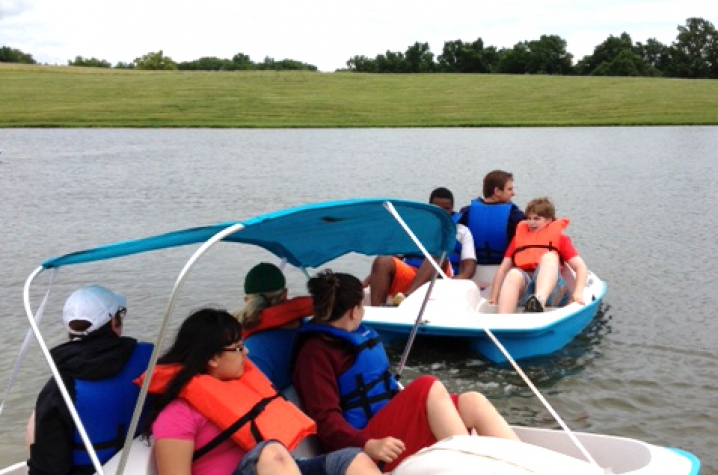 PERRYVILLE, Ky. (June 17, 2014) -- Children from the Kentucky Children's Hospital High BMI Diagnostic Clinic were too busy swimming, shooting hoops, paddling and grilling out last week to miss playing video games.
But the group of obese and overweight patients didn't weigh in or count calories as part of their camp experience either. According to Dr. Aurelia Radulescu, the clinic's retreat to Camp Horsin' Around in Perryville wasn't necessarily about weight - it was about healthy living.
"The idea was for the kids to have fun while learning to make healthy choices,"  said Radulescu, a pediatrician in the clinic.
About 25 children who receive treatment at the clinic traveled to the camp from June 11-13 for three consecutive days of fun physical activity and nutrition education. The free camp included swimming, a climbing wall, zumba classes, fishing, paddle boating, nature walks and more.
In addition to games and activities, the camp featured special presentations on eating well from UK dietetics students and a UK cooperative extension agent. Children learned how to create an "edible rainbow" on their plate and sampled foods that are both healthy and delicious. They also learned how to flavor their water with fresh fruit.
"For some of those kids, it was the first time they tried new foods like whole wheat bread, pita pockets, snap peas or chia pudding," Radulescu said. "And they realized that healthy food can be tasty."
Radulescu encouraged children to share healthy living tips with friends and members of their families. She hopes lessons learned at camp will become healthy habits at home.
The Kentucky Children's Hospital High BMI Diagnostic Clinic treats children ages 2 to 18 whose BMI, or body mass index, is above the 85th percentile for their age and gender. The camp was funded by a donation from the Calipari Foundation. Students from UK College of Medicine also volunteered their time as instructors for the camp.  
MEDIA CONTACT: Elizabeth Adams; elizabethadams@uky.edu