UK Chief of Adolescent Medicine Publishes Books Covering Broad Spectrum of Teen Health Topics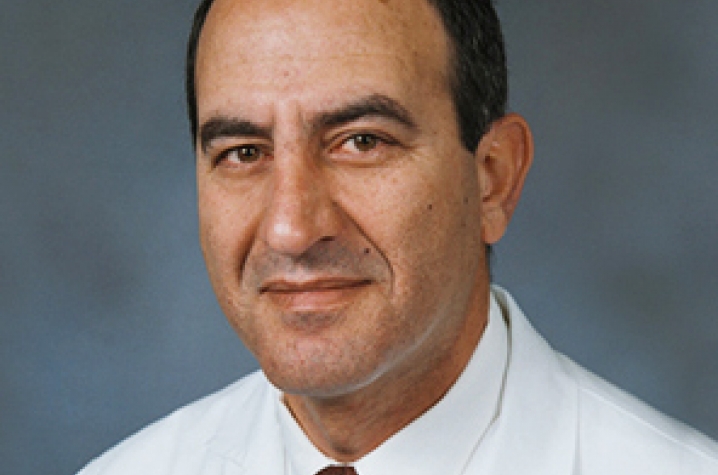 LEXINGTON, Ky. (March 12, 2014) -  To offer comprehensive health care for teenagers, doctors are required to have a broad range of expertise on topics from nutrition to sexual health to psychological intervention. Dr. Hatim Omar, chief of the Division of Adolescent Medicine in the University of Kentucky College of Medicine's Department of Pediatrics, is working to publish a book about all topics related to adolescent health.
Omar has served as an editor of more than 15 books about adolescent health published in the past five years. He has acted as an editor and author for books addressing obesity, chronic illness, sexual health, sports medicine, ambulatory medicine, neurodevelopmental disabilities, pharmacological treatments and other topics specific to the adolescent population. This month alone, Omar published four books: "Children, Violence and Bullying: International Perspectives;" "Playing with Fire: Children, Adolescents and Fire-Setting;" "Adolescence and Sexuality: International Perspectives;" and "School, Adolescence and Health Issues (Pediatrics, Child and Adolescent Health)."
With experience in the fields of gynecology, physiology, pediatrics and obstetrics/gynecology, Omar developed a passion for working with adolescents during a residency followed by a fellowship at West Virginia University. He has served as the chief of the division of adolescent medicine at UK since 1998. He has published more than 150 articles in peer reviewed journals. Currently, Omar is working on a book that provides the thoughts and voices of real teenagers from his practice. Omar hopes to publish the book later in 2014.
"I think people should hear what the kids are saying," Omar said of his latest project. "That's what adults are missing - they aren't listening to the teens and they don't know what they're going through."
UK's division of adolescent medicine comprises a team of physicians, nurses, social workers, nutritionists, and psychologists who have expertise in a wide range of adolescent concerns. For more information, visit http://ukhealthcare.uky.edu/adolescent-medicine. 
MEDIA CONTACT: Elizabeth Adams, elizabethadams@uky.edu