Lexington Joins Diabetes Awareness Campaign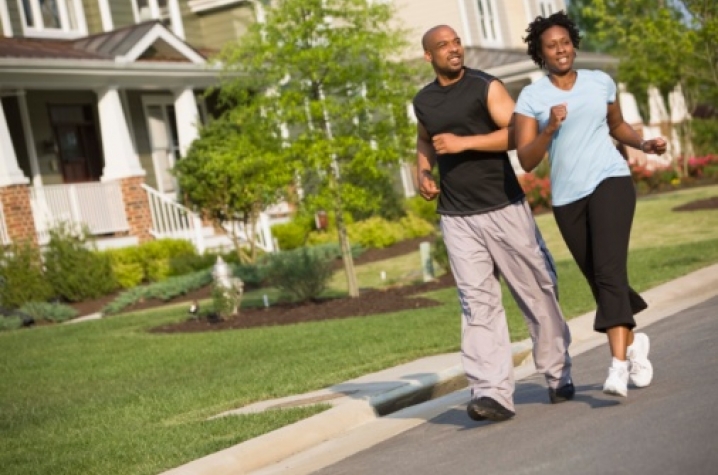 LEXINGTON, Ky. (March 22, 2011) — Today, Lexington Mayor Jim Gray will issue a proclamation in observance of the 23rd annual American Diabetes Association Alert Day.
Dr. Dennis G. Karounos, associate professor in the Department of Internal Medicine at the University of Kentucky College of Medicine and president of the Bluegrass Chapter of the American Diabetes Association will join the mayor on behalf of UK HealthCare.
The American Diabetes Association (ADA) is asking the American public to "Join the Million Challenge." As part of the Stop Diabetes movement, the goal of Diabetes Alert Day is to reach out to the undiagnosed population with lifesaving information about type 2 diabetes risk and prevention. The ADA encourages people to take the Diabetes Risk Test by visiting stopdiabetes.com, by calling 1-800-DIABETES or by texting JOIN to 69866 and, if they are at high risk, to see their health care provider.
Diabetes is a serious disease that strikes nearly 26 million children and adults in the United States, and nearly half of those people don't even know they have the disease. A staggering 324,000 Kentuckians have diagnosed diabetes, and those who are undiagnosed may push the total number of Kentuckians with diabetes up to 405,000. Also, 235,000 adults in Kentucky report having a diagnosis of pre-diabetes. Hundreds of thousands of additional Kentuckians are at risk due to obesity, physical inactivity, high blood pressure or high cholesterol.
 
Diabetes is the 6th leading cause of death in Kentucky. Diabetes may cost as much as $3 billion per year in Kentucky. Uncontrolled and undetected diabetes can lead to debilitating and often deadly complications such as blindness, amputation of limbs, heart attack, stroke and kidney failure. If the disease is caught in time, complications can often be prevented.
"Studies have shown that type 2 diabetes can be prevented or delayed by losing just 7 percent of body weight (such as 15 pounds if you weigh 200) through regular physical activity, 30 minutes a day, five days a week and health eating," Karounos said. "By understanding your risk, you can take the necessary steps to help prevent the onset of type 2 diabetes. For people who have already been diagnosed with diabetes, whether they have type 1 or type 2 diabetes, these same lifestyle changes can make ya significant difference in their diabetes management."

The Barnstable Brown Kentucky Diabetes & Obesity Center at UK coordinates efforts across the many diverse academic and scientific units engaged in diabetes and obesity research and clinical care. The Center's focus includes the causes of diabetes, diabetes treatments and clinical care of diabetes complications, public health implications of and potential strategies to combat diabetes and obesity.

MEDIA CONTACT: Ann Blackford, (859) 257-1754, ext. 230; ann.blackford@uky.edu