Lexus for the Little Ones Raffle Raising Funds for Kentucky Children's Hospital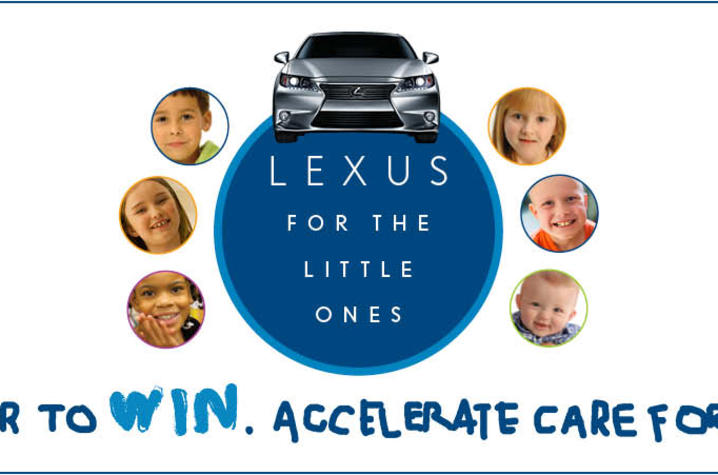 LEXINGTON, Ky. (Feb. 3, 2017) —Lexus of Lexington will raffle away new 2017 Lexus ES 350 on Feb. 16 as part of the fourth annual Lexus for the Little Ones fundraiser to support Kentucky Children's Hospital (KCH).
The drawing will take place at 1 p.m. at the Lexus of Lexington store located at 1264 E. New Circle Road. Tickets are on sale until Feb. 15. All tickets sold will benefit children and families receiving the highest standards of advanced specialty care at KCH.
"Lexus for the Little Ones is another example of a community partnership to inspire the community's passion and goodwill towards Kentucky Children's Hospital," Dr. Scottie Day, medical director of pediatric transport and associate chief medical officer at KCH, said. "There is not a more powerful investment to make in the health and happiness of children in the Commonwealth."
"Giving back is such an important part of our business," Rick Avare, co-owner of Lexus of Lexington, said. "We are blessed to have the opportunity to give back to our community by supporting KCH."
Funds raised through the raffle contribute to the development of the Ocean Pod, a subspecialty wing in KCH. Tickets are $100 each and a maximum of 1,000 will be sold. They can be purchased online at givetokch.org/lexus or by contacting Lexus of Lexington at 859-233-2000.