Maintaining a healthy mind as you age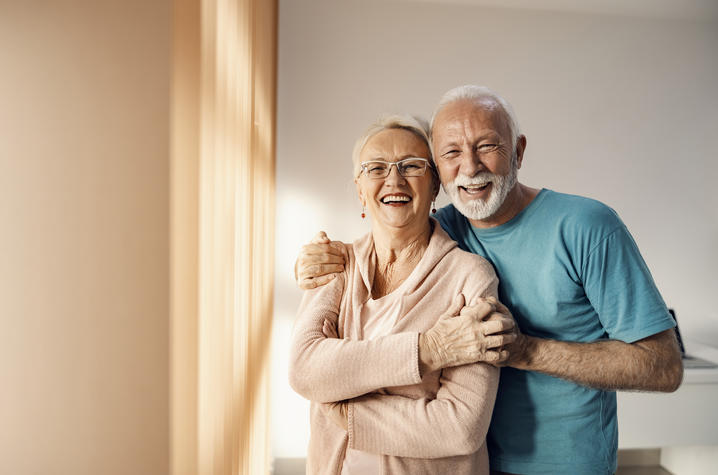 The University of Kentucky Public Relations and Strategic Communications Office provides a weekly health column available for use and reprint by news media. This week's column is by Greg Jicha, M.D., Ph.D., assistant professor of neurology in the University of Kentucky College of Medicine and researcher with the UK Sanders-Brown Center on Aging.
LEXINGTON, Ky. (May 5, 2023) — Have you ever been ready to head out the door but can't seem to remember where you put your keys? Or have you been standing in the grocery store trying to remember what else you need?
Most people have had their own bouts of forgetfulness. When is this forgetfulness a concern or an indicator of something else going on?
According to the Alzheimer's Association, memory loss is one of the first signs of Alzheimer's disease. However, there are differences between occasional forgetfulness and memory loss linked to a bigger problem. Forgetting names or appointments but remembering them later is typically not cause for concern. It's normal to struggle with small things such as recalling names — and we all experience some slowing of the thought processes with advanced age — but everyone hopes to avoid serious cognitive impairment.
A type of memory loss that can be a red flag is when someone repeatedly asks for the same information. Some signs seen alongside memory loss include difficulty to complete familiar tasks, confusion with time or place, changes in personality and losing the ability to retrace steps when something has been misplaced. Regardless of what category you think your memory loss or other cognitive abilities might fall into, if you have concerns in declines or changes it is always best to consult a health care professional.
Some cognitive difficulties, such as Alzheimer's disease, have underlying pathological causes that we are still working to understand, but we know that brains can also lose function simply through poor physical, mental, and social health. Many of the causes of cognitive decline are preventable.
Just as we create exercise regimens for the body, we should create a routine for brain health. The University of Kentucky's Sanders-Brown Center on Aging is thrilled to bring back our Mind Matters Health Fair where we will focus on healthy aging. This will be our 15th health fair event providing interactive booths, free health and memory screenings, presentations, and more.
The free health fair is scheduled for May 8 from 10 a.m.- 2 p.m. at Kroger Field. Lunch will be provided and registration is not required. We welcome anyone who wants to learn more about brain health.
The best health outcomes happen when patients, families, and physicians work together. Mind Matters is an opportunity for you to equip yourself with the latest information on brain health for your own benefit and for that of others.
UK HealthCare is the hospitals and clinics of the University of Kentucky. But it is so much more. It is more than 10,000 dedicated health care professionals committed to providing advanced subspecialty care for the most critically injured and ill patients from the Commonwealth and beyond. It also is the home of the state's only National Cancer Institute (NCI)-designated cancer center, a Level IV Neonatal Intensive Care Unit that cares for the tiniest and sickest newborns, the region's only Level 1 trauma center and Kentucky's top hospital ranked by U.S. News & World Report.  
As an academic research institution, we are continuously pursuing the next generation of cures, treatments, protocols and policies. Our discoveries have the potential to change what's medically possible within our lifetimes. Our educators and thought leaders are transforming the health care landscape as our six health professions colleges teach the next generation of doctors, nurses, pharmacists and other health care professionals, spreading the highest standards of care. UK HealthCare is the power of advanced medicine committed to creating a healthier Kentucky, now and for generations to come.