Hildebrandt Honored at ACS Belles & Beaus Ball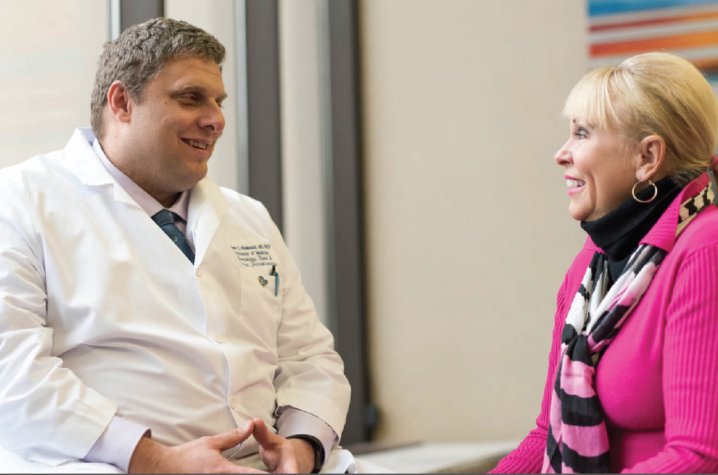 LEXINGTON, Ky. (Aug. 11, 2016) – The University of Kentucky Markey Cancer Center's Dr. Gerhard Hildebrandt was honored at the American Cancer Society (ACS) Belles & Beaus Ball held Aug. 6.
Hildebrandt, chief of the Division of Hematology and Blood and Marrow Transplantation at UK, was chosen as one of the 10 honorees this year for his support of the ACS Lexington Hope Lodge via patient referrals, participating in dinner groups and being an outspoken advocate of ACS lodging programs. Additionally, Dr. Hildebrandt is a member of the Lexington Leadership Council "Stay Well" Committee which works to promote cancer prevention methods in the central Kentucky community. 
Honorees are selected by the Belles & Beaus Executive Board based on specific criteria, including community outreach in the greater central Kentucky area; dedication to community, wellness, education and quality of life; and their talents and achievements their health care and professional careers.
"Dr. Hildebrandt is committed to making Kentucky a healthier Commonwealth, and has recruited colleagues and staff to advance medical possibilities here at home," said Mark Filburn, UK HealthCare Ambulatory Director for Cancer Services. "He resonates hope and compassion to all patients, families and friends entering our care center, and I can think of no one more deserving for this distinction."  
Media Contact: Allison Perry, allison.perry@uky.edu