Szabunio Joins Markey's Breast Center Leadership Team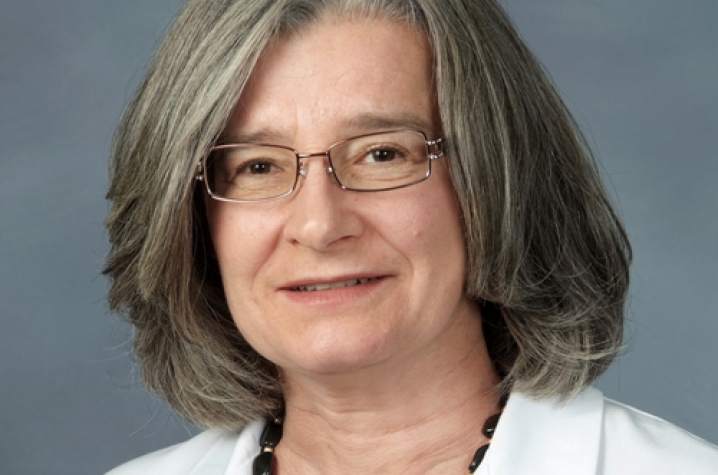 LEXINGTON, Ky. (April 20, 2011) — The University of Kentucky Markey Cancer Center has appointed Dr. Margaret M. Szabunio associate medical director for its Comprehensive Breast Care Center.
In this role, Szabunio is a key member of a multidisciplinary team of specialists dedicated to providing patients with the attention they need through all phases of breast health, including prevention, screening, diagnosis and treatment.
Her clinical goals include the early detection of breast cancer using new technologies including elastography and tomosynthesis.
Szabunio also serves as the division chief of women's radiology for UK HealthCare.
"Dr. Szabunio's experience, particularly with tomosynthesis digital breast imaging, will be of great benefit to our patients when it comes to detecting breast cancer in its early stages," said Dr. Mark Evers, director of the Markey Cancer Center. "Her recruitment represents just part of Markey's commitment to bring the highest quality care to patients across the state."  
Szabunio comes to UK from the Moffitt Cancer Center in Tampa, Fla. She earned her medical degree from Drexel University College of Medicine (formerly Hahnemann University Medical School) in Philadelphia and completed a radiology residency and fellowship at Long Island Jewish Medical Center in New York.   
MEDIA CONTACT: Allison Perry, (859) 257-1754, ext. 225; or allison.perry@uky.edu