Memory Café Offers Creative Outlet and Socialization for People with Dementia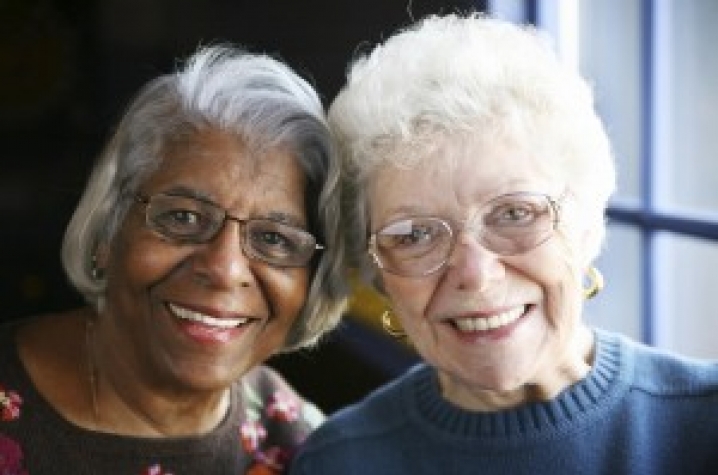 LEXINGTON Ky. (Nov. 2, 2011) — The University of Kentucky Sanders-Brown Center on Aging will offer their monthly "Memory Café" on Monday, Nov. 14, at the Living Arts and Science Center in Lexington.  The program offers creative enrichment and socialization for individuals with memory problems and their caregivers.
The Memory Café is based on a model first employed in Europe, now gaining popularity in Canada and the U.S. It provides a regular gathering where participants can exchange ideas and thoughts, experience art and music, enjoy refreshments and share laughter. Educational materials will be provided and experts in the field will be available.
"The Memory Café is designed to provide an informal setting for caregivers and their loved ones with dementia to socialize and interact with other families and professionals while sharing old memories and creating new ones," said Deborah Danner, director of education for the Alzheimer's Disease Center at the Sanders-Brown Center on Aging.
"This is a step forward in meeting the social needs of patients and families," Danner said. "Everyone is familiar with support groups for Alzheimer's and memory disorders, but this is a bit different. While we do offer support to our guests, more than anything the Memory Café is a place where people can come to take a break, immerse themselves in creativity, be treated with dignity, and hopefully make new friends."
The Memory Café takes place the second Monday of each month (excluding December and January), from 3 to 5 p.m., at the Living Arts and Science Center, 362 N. Martin Luther King Blvd., Lexington. Hosted by the Sanders-Brown Center on Aging and the Living Arts and Science Center, the event also receives support from the Alzheimer's Association, the Bluegrass Area Agency on Aging and various UK departments.
The Memory Café is free of charge and open to anyone with a memory problem and their caregiver(s). To sign up or to learn more about the Memory Café, contact Caitlin McGuire at (859) 257-8971.
MEDIA CONTACT: Allison Elliott, allison.elliott@uky.edu