New Publication 'In Step' with UK Nursing Programs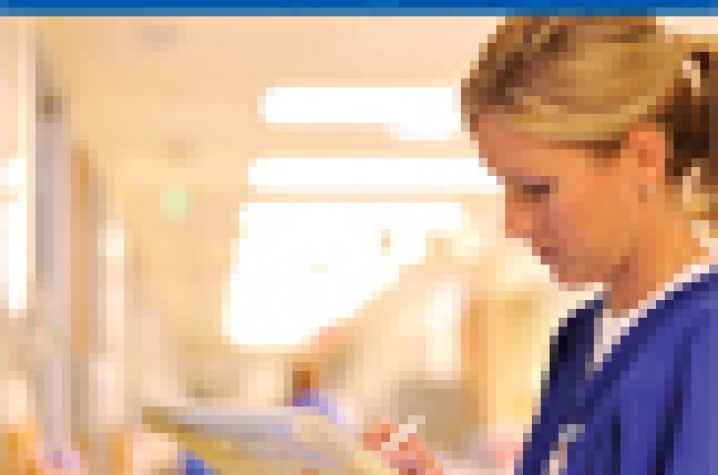 LEXINGTON, Ky. (March 18, 2011) — A new annual publication showcasing the richness of the nursing profession, In Step for the Commonwealth, debuts this month as a result of a collaboration between the University of Kentucky College of Nursing and UK HealthCare Nursing. 
In Step will highlight stories about new and innovative programs in nursing and UK nursing accomplishments, awards, events and personality profiles. The feature story in the inaugural issue of In Step, "Technology: The 21st Century Stethoscope," describes how technology is driving the healthcare profession, in teaching, information exchange and patient care.
As Jane Kirschling, dean of the College of Nursing, and Colleen Swartz, chief nurse executive of UK HealthCare, discussed the concept for the new publication, they recognized that their work required they walk along side one another on common goals and projects.

We felt it was important that we keep in sharp focus that our work needs to be meaningful and improve the health of the Commonwealth," Kirschling said. "We chose the name In Step because it reflects that we are on this journey together and we are aligned with the needs to highly educated nurses who use their knowledge and skills to care for all persons."

In Step will go out to college alumni, UK HealthCare providers, the American Association of Colleges of Nursing, donors and friends, UK VIP's and chief nurses in hospitals across the state. In Step can also be viewed in PDF format on the College of Nursing website at http://www.mc.uky.edu/nursing/InStep_Spr11_part1.pdf (part one) and http://www.mc.uky.edu/nursing/InStep_Spr11_part2.pdf (part two). 

MEDIA CONTACT: Ann Blackford, (859) 257-1754, ext. 230 or ann.blackford@uky.edu