OLLI to Offer One Day Class: Taking Control of Our Health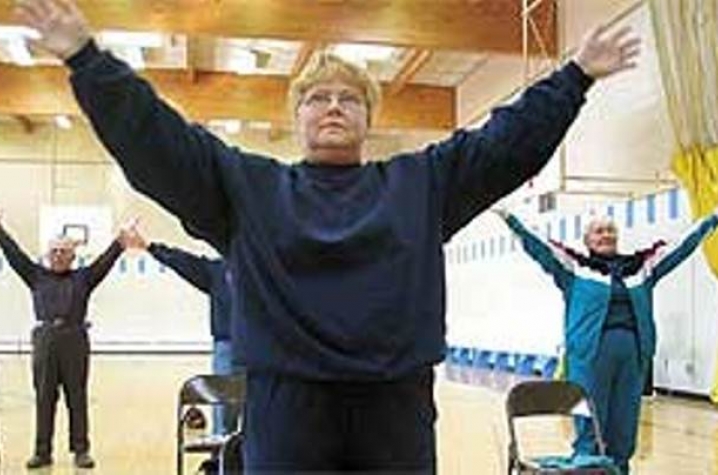 LEXINGTON, Ky. (May 13, 2011) — The University of Kentucky Osher Lifelong Learning Institute (OLLI) in Somerset is offering a special one-day intensive class, 'Taking Control of Our Health, from 9:30 a.m. to 2:30 p.m. Friday, May 20, at the Somerset Family Fitness Center at 100 East Somerset Church Road.
This course, presented by Lake Cumberland Regional Hospital and its Sleep Disorders Clinic, will offer educational sessions on sleep and stress and how they directly affect our overall health.  During the day-long event, attendees will sample yoga, Pilates and Silver Sneakers fitness classes taught by certified instructors from Somerset Family Fitness.
Lunch is included in the price of $15.  Health screening and resources will be offered. Register by Wednesday, May 18, by calling the OLLI Office number listed below.
The OLLI at UK in Somerset has been offering courses for adults 50+ in and around Pulaski County since 2008.  The program is led by a Leadership Council of local OLLI members and community representatives.  Membership fees are $10 a semester, additional course fees may apply. 
Two other spring learning opportunities ready to begin include the class Hollywood's Kentucky Connection covering movies, actors and directors from our state, and the special interest group, A Walk Through History, which will study important periods in time and include field trips to historical sites. Both of these additional opportunities are free with your OLLI Spring Membership.
For more information and to register for classes, please contact the OLLI at UK in Somerset at toll free (866) 602-5862, e-mail Teresa.Hager@uky.edu, or visit the website at http://www.mc.uky.edu/aging/olliatsomerset.html .