Research Helps Scientists Target Blood Vessels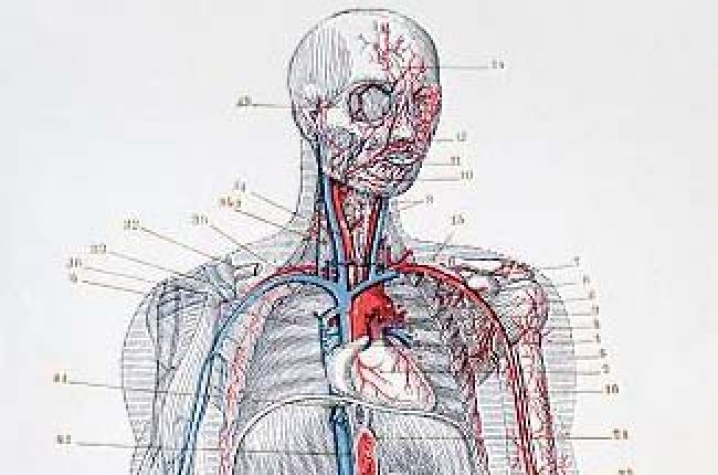 LEXINGTON, Ky. (Nov. 5, 2010) — A new study that looks at how molecules are captured by blood vessels and stimulate tumor growth has been published in the Oct. 28 edition of PLoS Computational Biology. 
In the study, "Endothelial Cell Capture of Heparin-binding Growth Factors under Flow," Dr. Michael Fannon, assistant professor in the Department of Ophthalmology and Visual Sciences at the University of Kentucky College of Medicine, and his co-authors analyzed and predicted growth factor binding using a three-dimensional experimental system and computer modeling which will help scientists understand interactions inside blood vessels enabling them to design more efficient drugs and how they can more successfully target blood vessels. 
Monitoring what happens to a particular molecule when it reaches a blood vessel wall can be difficult because there are thousands of other molecules in blood and there are few ways to analyze the microenvironment inside a functioning blood vessel without destroying it. If the molecule is a cancer-promoting molecule, such as a growth factor, the strategy is to inhibit its presence, if the molecule is a drug to fight cancer, the strategy is to optimize its presence. Current technology is limited in its ability to analyze this microenvironment in vivo, and experiments in test tubes ignore the physical environment, which may alter results significantly. This three-dimensional experimental model tries to bridge the gap between these two approaches by mimicking vessel shape and conditions but in a design that allows close examination. 
"Computer modeling is an additional tool that helps to extend our predictions beyond what we can measure physically," Fannon said. "This approach will provide new ways to measure drug interactions and drug toxicity while providing information about the nature of cancer-promoting molecules."