Soldout Lexus Raffle Raises $100,000 for Kentucky Children's Hospital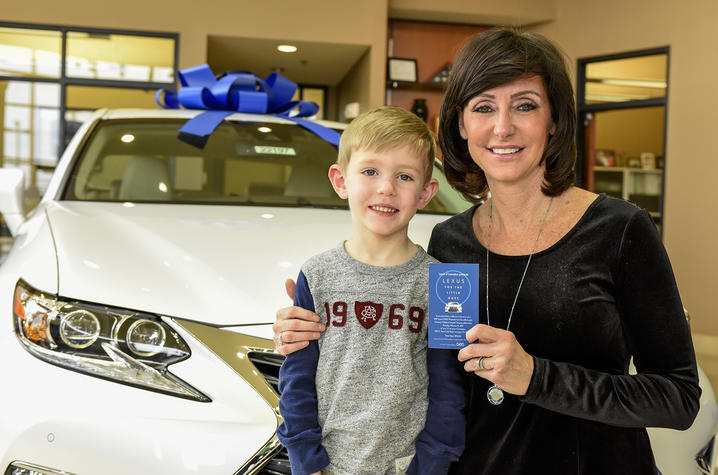 LEXINGTON, Ky. (Feb. 20, 2017) — Lexington resident Eileen Potter was shocked to hear her name drawn as the winner of a new Lexus ES 350 on Feb. 16.
Potter won the new car as part of the Lexus for the Little Ones fundraiser, which supports facilities, staff and families at Kentucky Children's Hospital. The raffle sold out this year, raising more than $100,000 for the hospital.
Brady Cremeens drew the winning ticket on behalf of his brother Ryan, who was receiving inpatient treatment for cancer at KCH on the day of the raffle. Potter promised to take both boys on a shopping spree for toys when Ryan gets done with his chemotherapy.
"It's not about winning a car, it's about helping these kids," Potter said. "Here's a little fella who can't come (to the raffle) because he's got chemo treatment. We're going to get a gift certificate and we're going to have a big time."
The MAP Foundation and Lexus of Lexington has championed the Lexus for the Little Ones fundraiser since 2013. The MAP Foundation is the philanthropic outreach of a local business group that regularly invests in the lives of children and families in the community.