Students Give Shots of Hope at the UK Vaccine Clinic
LEXINGTON, Ky. (March 19, 2021) – The University of Kentucky COVID-19 vaccination clinic at Kroger Field began expanding its Saturday hours and increasing its vaccination capacity by about 1,000 people per week thanks to volunteers from the University of Kentucky's health care colleges. Faculty, staff and students from the colleges participated by serving in roles from everything from immunizers to wayfinders.
On Saturdays from Jan. 30 through Feb. 27, more than 500 volunteers from the colleges of medicine, dentistry, health sciences, pharmacy and nursing helped the clinic add to their hours of operation and, most importantly, allow even more people to receive the vaccination.
Overall, UK HealthCare has vaccinated nearly 100,000 people.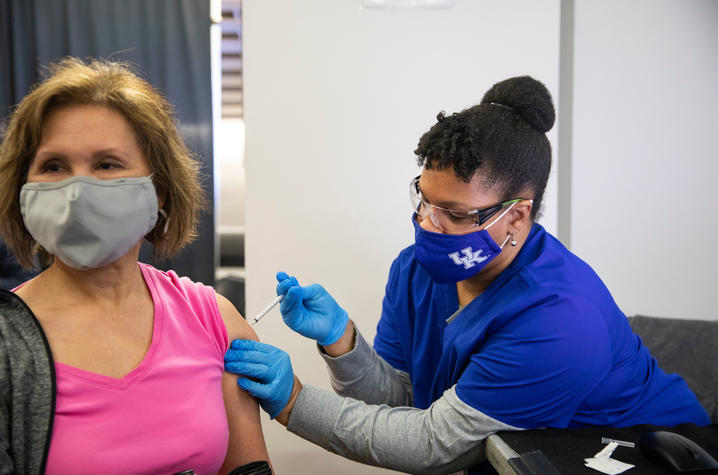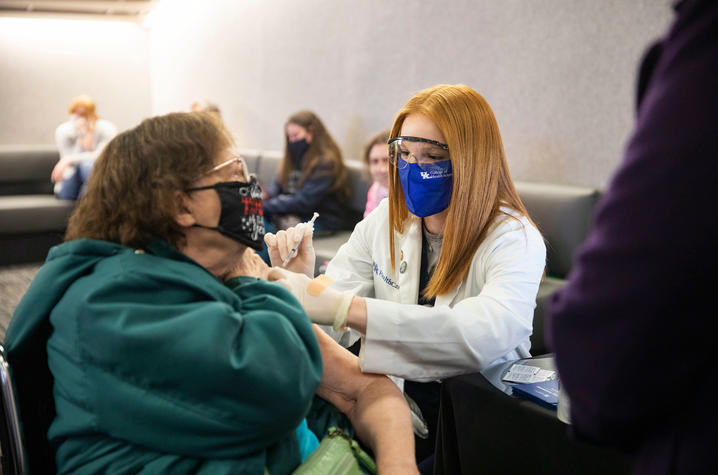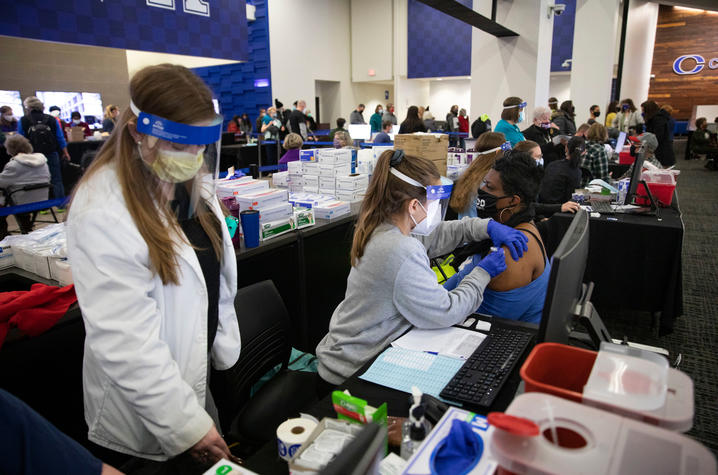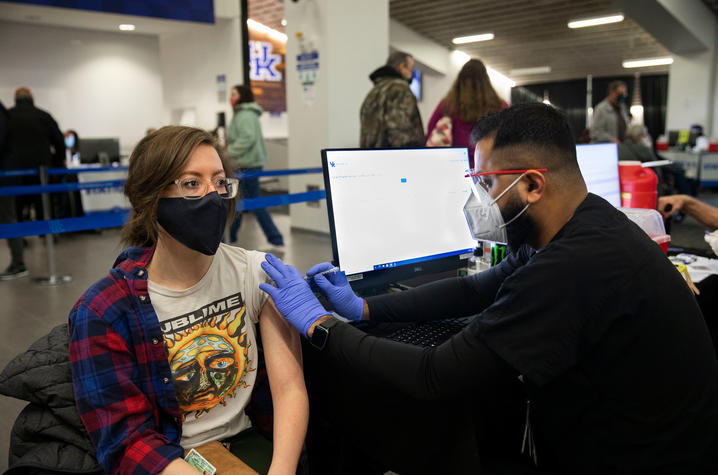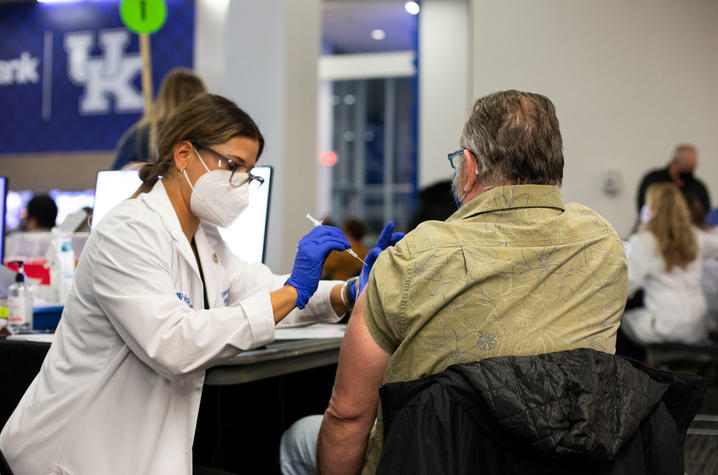 As the University of Kentucky marks the end of the academic year, we're reminded of our promise to the Commonwealth and each other.  Every corner of our campus — from UK HealthCare to Athletics, from our Emergency Operations Center to volunteers in our health colleges and across this university — has united for a common purpose in the battle against COVID-19. And, when members of our community come together with the heart to step up, there is almost no challenge too large, no obstacle too daunting, to overcome. Because of this community – its resilience, compassion and expertise – we have experienced — even in the face of a global pandemic — what is wildly possible.