Sweetener Controls Blood Sugar in Type 2 Diabetics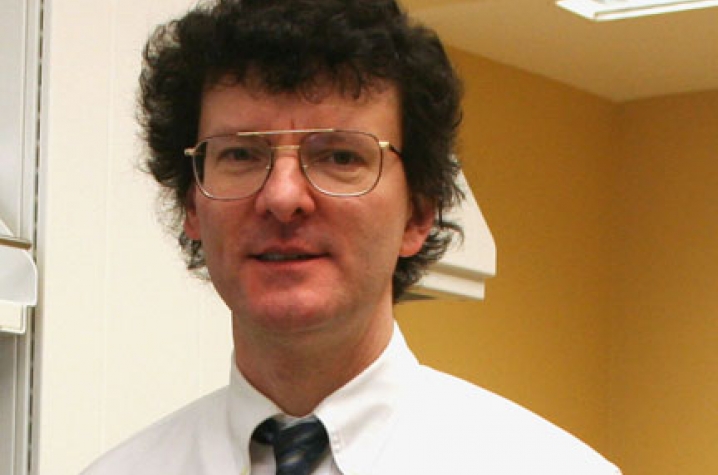 LEXINGTON, Ky. (Dec. 16, 2009) − A unique sweetener that actually controls blood sugar just might be the dream of diabetics everywhere. Now, thanks to the efforts of a University of Kentucky College of Pharmacy professor and his drug company, Spherix, this dream is one step closer to reality. An interim analysis of the global phase 3 clinical trial results for D-tagatose, a novel compound used in the treatment and management of Type 2 diabetes, showed a reduction in HbA1c and key blood lipids as well as Body Mass Index (BMI).
D-tagatose, which occurs naturally in small amounts in dairy products, is a highly soluble white crystal or powder, can be produced with a physical bulk similar to ordinary table sugar, and is 92 percent as sweet. In a U.S. phase 2 study designed to establish the minimum dose capable of causing a beneficial effect on HbA1c, D-tagatose was administered orally three times a day with meals at three different doses. As in the phase 3 trial, results from phase 2 clinical trials have also shown a reduction in hemoglobin A1c (HbA1c) after six months and a reduction in serum triglycerides after one month of the trial.
Robert Lodder, professor in the Department of Pharmaceutical Sciences and president of Spherix (NASDAQ CM SPEX), a scientific research company, said that when D-tagatose enters the market as a treatment for diabetes, it will be as a prescription drug. Unlike other drugs used to treat diabetes, the product has been deemed Generally Recognized As Safe (GRAS) by the Food and Drug Administration (FDA), a designation that a chemical or substance added to a food is considered safe by experts and so is exempted by the usual Federal Food, Drug and Cosmetic Act (FFDCA) food additive tolerance requirements.
"The interim results of our ongoing clinical trials are encouraging and support the hypothesis that D-tagatose may be an important treatment option for patients with Type 2 diabetes," Lodder said. "These data, combined with the fact that D-tagatose is an epimer of fructose with no known adverse interactions with current Type 2 diabetes treatments, continues to lead us to believe that there will likely be a place for D-tagatose in the treatment regimen as either a stand-alone or an adjunct therapy. In addition, the beneficial effect on serum lipoproteins and BMI may lead to a role for D-tagatose in the treatment of atherosclerosis and the metabolic syndrome."
Dr. Dennis G. Karounos, associate professor of medicine in UK's Department of Internal Medicine, Endocrinology Division, is a principal investigator at the UK phase 3 site in the Spherix global clinical trial.   
"We are excited about being part of this trial to evaluate tagatose as a new therapy for type 2 diabetes that is not quite controlled by diet or exercise alone," Karounos said. "Tagatose has the potential to be a therapy that patients can incorporate into their meal plans to improve blood sugar control yet have minimal side effects."
The Investigational Drug Service at UK also plays an important role in the Spherix trial by providing a means to test new manufacturing batches in human subjects. In fact, the GRAS designation of D-tagatose for use in foods provides unique opportunities for drug formulation. Currently, Granny's Goodies, a bake shop in Georgetown, Ky, is formulating D-tagatose in candy, cookies and cakes solely for Spherix and UK for research purposes and with good results. These dosage forms can be labeled as foods and used as consumer test samples to optimize D-tagatose delivery.
"The University of Kentucky provides unparalleled opportunities for entrepreneurial scientists interested in translational ("bench to bedside") research," Lodder said.
Five pipeline drugs from Lodder's laboratory at UK are being patented and licensed to Spherix, and several of Lodder's publications have UK and Spherix coauthors.
"The College of Pharmacy is poised for incredible progress," Lodder noted. "The huge new state of the art building, the opportunities for collaboration, the atmosphere that encourages translational research and commercialization all make Pharmacy and UK the place to be in the upcoming decades."
Type 2 diabetes mellitus is the most common form of diabetes. In Type 2 diabetes, the body does not produce enough insulin or the cells ignore the insulin (insulin resistance). While Type 2 is often initially managed by increasing exercise in conjunction with dietary modification, medications are usually needed as the disease progresses. There are an estimated 23.6 million people in the U.S. with diabetes and 17.9 million cases have been diagnosed. Of the diagnosed diabetes cases, 90 percent are Type 2.