UK Doctor Serves Hearts with Hope in Peru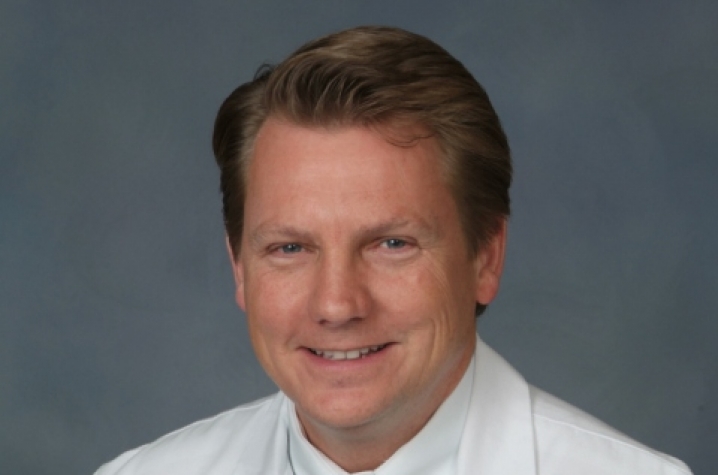 LEXINGTON, Ky. (Sept. 24, 2009) − University of Kentucky physician Dr. Mark Plunkett will travel to Arequipa, Peru with the Hearts with Hope Foundation. 
Plunkett is a board member of the Hearts with Hope Foundation which was established at the University of California at Los Angles (UCLA). Funding for the foundation comes from donors across the United States. In addition, health professionals from across the country participate in mission trips.
The upcoming trip to Peru will include about 62 health professionals such as cardiologists, cardiothoracic surgeons, perfusionists, nurses, critical care physicians, dentists, nutritionists, and humanitarians from 14 states. They will take much-needed equipment.
"This is about helping children born with heart disease in a country where treatment is currently not available to them," said Plunkett, associate professor of surgery, UK College of Medicine and co-director of the Kentucky Children's Heart Center at Kentucky Children's Hospital. "We will help as many as we can while we are there, and also educate the local physicians and health care professionals to improve their abilities to care for these kids in the future."
Many of the children they will see have holes in their hearts. Plunkett will perform open heart surgery on the children during the time he is there from Sept. 26 to Oct. 6. Some children will not need heart surgery and cardiologists will perform cardiac catheterization and interventions.
"We already have a list of children who have been evaluated and need surgery, so we will start operating on Monday of the first week," said Plunkett. "We will hope to do two or three surgeries each day of the week. There is a second surgeon from Milwaukee who will join us for the second week and be there after I leave. We are also working with heart surgeons from Lima and Arequipa this year that will be learning our techniques and hopefully will be able to do some of these surgeries without us one day."
The hospital in Peru does no heart surgery for children although they do adult heart surgery.
Founded in 1994 by pediatric cardiologist Dr. Juan Alejos at Mattel Children's Hospital at the University of California (UCLA), the mission of Hearts with Hope Foundation is to provide medical and humanitarian assistance to children in Latin America with congenital heart disease. The goals include education of local medical personnel in the treatment of children with congenital heart disease as well as providing educational and emotional support for their families. Outreach efforts extend to orphanages and special care facilities in the host cities.
For more information about Hearts with Hope Foundation, go to www.heartswithhope.org.