UK First in Kentucky to Offer One-Time Microseed Radiation Therapy for Breast Cancer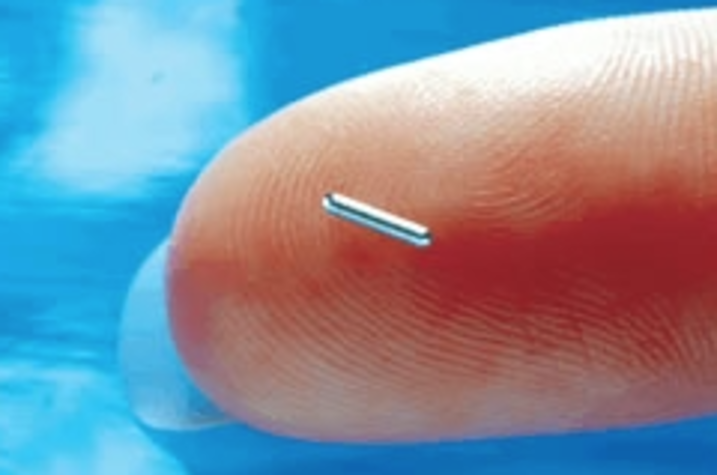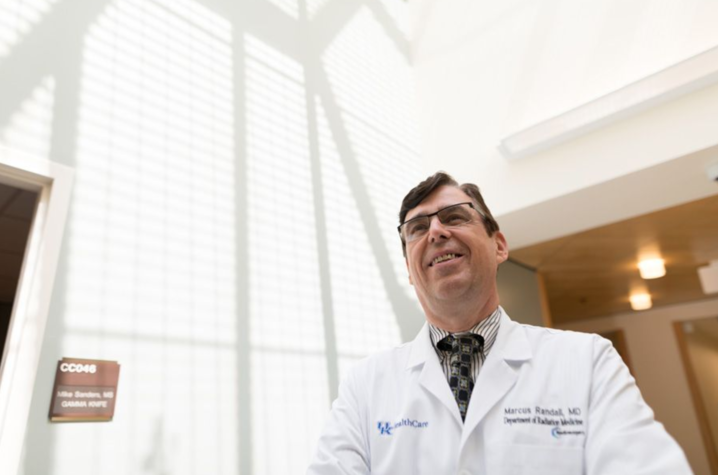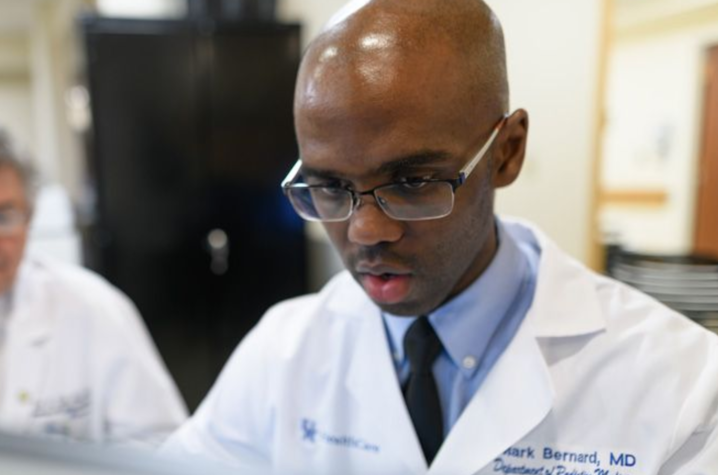 LEXINGTON, Ky. (June 3, 2020) — The University of Kentucky Markey Cancer Center is the first medical facility in Kentucky to offer Concure Oncology's Microseed radiation therapy for patients with early-stage breast cancer.
Already widely used to successfully treat prostate cancer, Microseed radiation significantly reduces the number of times a patient has to come in for treatment. Traditional breast cancer radiation therapy consists of daily treatments for as long as three to six weeks. Concure's Breast Microseed Treatment® is a one-time, one-hour procedure for early-stage breast cancer patients who have already undergone surgery to remove cancerous tissue from the breast (lumpectomy).
In addition to being the first in the state to offer this therapy for breast cancer patients, Markey is also the first center in the U.S. to have physicians who are trained to perform the procedure using a tiny 'localizer needle' into the intended treatment area under ultrasound and/or CT (computed tomography) guidance. This new and improved technique allows the radiation oncologist to quickly and more easily and accurately identify and localize the area to be treated, reducing the overall procedure time.  
"We are very pleased to offer our patients this effective new option," said Dr. Marc Randall, professor and chair of the UK Department of Radiation Medicine. "One of the many benefits of this procedure is that it treats only the breast tissue at risk for local recurrence, greatly reducing the risk of radiation dose to the heart and lungs as compared to conventional treatment."
As the only National Cancer Institute-designated cancer center in the state, Markey treats patients from all across Kentucky. Traveling long distances for care, especially on a daily basis, can be burdensome for many patients. Reducing the number of radiation appointments to only two total visits following surgery – one to place the localizer needle, and one for the implantation of radioactive seeds – will save patients both time and travel costs.
Dr. Randall and Dr. Mark Bernard, assistant professor of Radiation Medicine at UK, are the first radiation oncologists at Markey and in Kentucky to be trained in Breast Microseed Treatment. With the COVID-19 pandemic keeping people at home whenever possible, this new treatment is an even more attractive option for patients now.
"Not only is Breast Microseed Treatment a convenient, effective and safe way to complete radiation treatment, it also requires significantly fewer visits to a medical facility," Bernard said. "While our society is slowly reopening, we know that many of our patients would prefer to stay at home as much as possible and Breast Microseed Treatment allows our patients to get the radiation treatment they need in just two appointments, instead of returning daily to receive radiation over the course of several weeks."
Published studies confirm that Breast Microseed Treatment is as effective as traditional whole breast irradiation relative to local recurrence and overall survival rates, with excellent cosmetic outcomes as well as study reported high patient satisfaction levels.
The procedure involves the placement of tiny Microseeds into the breast tissue, a procedure that lasts about an hour. Recovery time is minimal, and patients return home the same day. The tiny seeds release a very safe but effective dose of radiation over two to three months to the immediate area surrounding the lumpectomy site.  Once fully released, the seeds become inert, with no radioactivity remaining. Studies confirm no risk to partners or children, but a breast shield may be worn for peace of mind.