'UK at the Half': The need for organ donors is greater than ever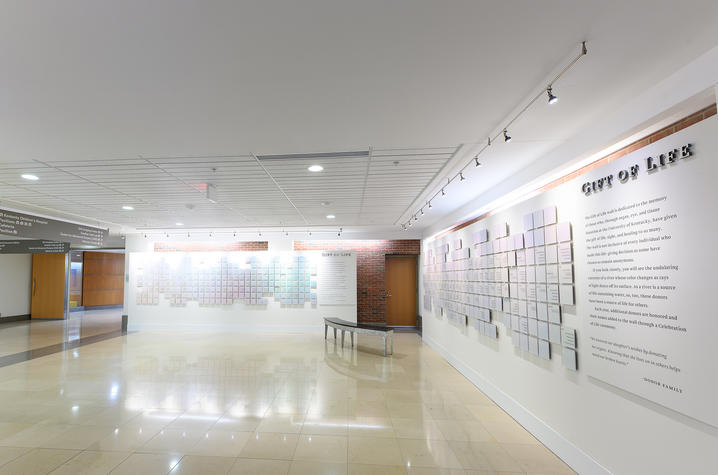 LEXINGTON, Ky. (Jan. 19, 2023) — The University of Kentucky and the University of Louisville recently wrapped up the 21st year of the Gift of Life College Challenge in which over 500 fans joined Kentucky Organ Donor Registry.
In this "UK at the Half," Alexandre Ancheta, M.D., surgeon at the UK HealthCare Transplant Center, talks about the need for more organ donors, and how you can help give the gift of life. Even though the challenge is over, the need for organ donors is greater than ever.
More than 1,000 Kentuckians are waiting for a kidney, liver, lung or heart transplant. Nationwide, someone is added to the national transplant list every 10 minutes. Just one organ donor can save up to eight lives.
Anyone can sign up to be an organ donor, regardless of age or medical history. For more information about registering as an organ donor, visit www.donatelifeky.com
"UK at the Half" airs during halftime of each UK football and basketball game broadcast on radio and is hosted by UK Public Relations and Marketing. To hear the "UK at the Half" interview, click on the play button above.
UK HealthCare is the hospitals and clinics of the University of Kentucky. But it is so much more. It is more than 10,000 dedicated health care professionals committed to providing advanced subspecialty care for the most critically injured and ill patients from the Commonwealth and beyond. It also is the home of the state's only National Cancer Institute (NCI)-designated cancer center, a Level IV Neonatal Intensive Care Unit that cares for the tiniest and sickest newborns, the region's only Level 1 trauma center and Kentucky's top hospital ranked by U.S. News & World Report.  
As an academic research institution, we are continuously pursuing the next generation of cures, treatments, protocols and policies. Our discoveries have the potential to change what's medically possible within our lifetimes. Our educators and thought leaders are transforming the health care landscape as our six health professions colleges teach the next generation of doctors, nurses, pharmacists and other health care professionals, spreading the highest standards of care. UK HealthCare is the power of advanced medicine committed to creating a healthier Kentucky, now and for generations to come.