UK Health Colleges Battle for Blood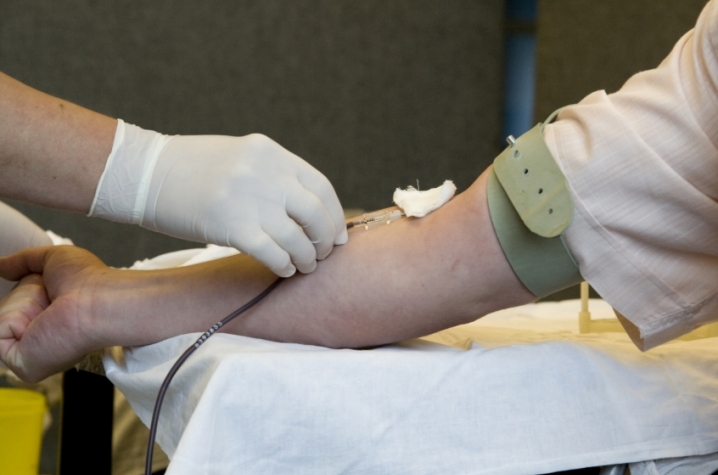 LEXINGTON, Ky. (Sept. 8, 2009) − Future health professionals of tomorrow will be able to help people in need of blood today by participating in the second annual Blood Battle between the five health colleges at the University of Kentucky.
The winner of the event, co-sponsored by the Kentucky Blood Center and the UK health colleges, will be determined by the college that has the highest percentage of donors. The winning college will receive a trophy and bragging rights. Friends and family are also encouraged to donate. Last year, the College of Health Sciences won the coveted trophy.
Every donor will receive a blood donor tee-shirt. Five Clean Sweep car wash coupons, valued at $25, and five Starbuck coupons, valued at $5 (only valid at campus locations), will be raffled at each drive.
If a participant is unable to donate at their specific college drive, they are encouraged to donate at the Kentucky Blood Center facility located at 3121 Beaumont Centre. At registration, the donor should specify which college they are supporting in the competition. Donations at the Kentucky Blood Center  will be permitted Sept. 8th through Sept. 16th. After the Kentucky Blood Center donation period is closed, these donations will be added to the total for each college.
Kayla Kolb, donor recruitment specialist at the Kentucky Blood Center, originated the event with UK last year.
"UK Healthcare is one of the highest users of blood in this region because of their medical advancements, medical procedures and trauma center," Kolb said.
The dates for each college are:
College of Pharmacy: Sept. 8, 11 a.m. - 5p.m., Rm. 222
College of Medicine: Sept. 14, 9 a.m. - 5 p.m., Rm H-133 across from the cafeteria
College of Health Sciences: Sept. 15, 8 a.m. - 1 p.m. Rm. 127
College of Dentistry: Sept. 16, 12 - 5 p.m., mobile will be in the back of the college                                                
College of Nursing: Sept. 16, 8 a.m. - 2 p.m., Rm. 407