UK HealthCare is Kentucky's First Certified System of Excellence for Hidden Scar Breast Cancer Surgery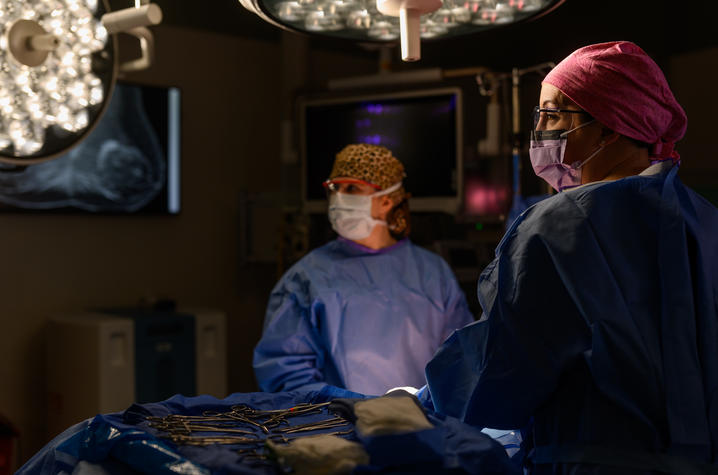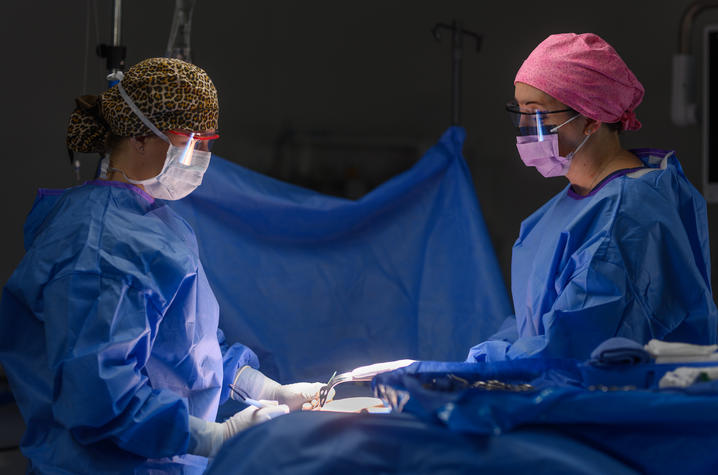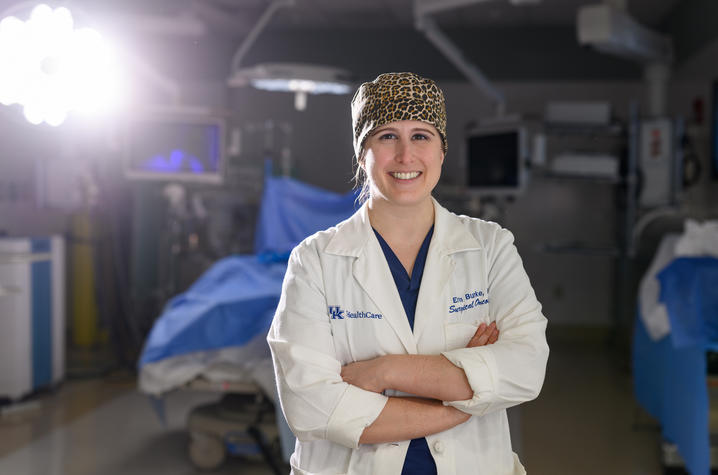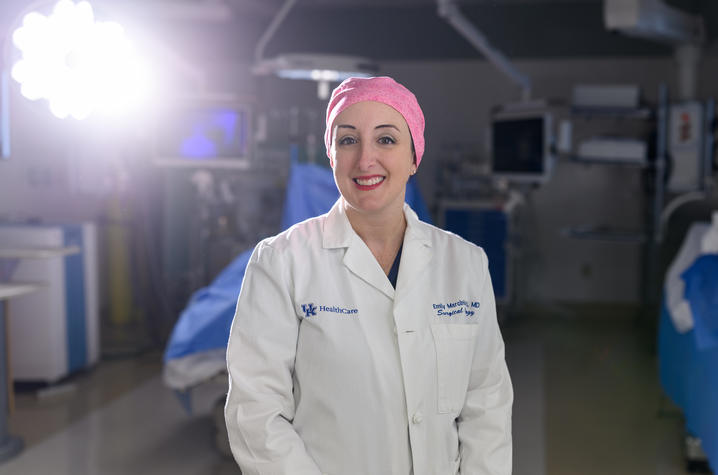 LEXINGTON, Ky. (Jan. 28, 2021) — UK HealthCare, home to the University of Kentucky Markey Cancer Center, has officially been recognized as a System of Excellence for Hidden Scar breast cancer surgery, the highest level of Hidden Scar designation. UK HealthCare is the first and only hospital system in Kentucky to be certified as a Hidden Scar System of Excellence. This surgical option provides the women of Kentucky with a procedure that effectively treats breast cancer while optimizing cosmetic results.
The American Cancer Society estimates that 3,800 Kentucky women will be diagnosed with breast cancer this year. Of those women, most will need surgery as part of their treatment. Though surgical techniques over the decades have improved, traditional breast cancer surgeries still leave visible scars behind.
Hidden Scar breast cancer surgery allows surgeons to remove the cancerous tissue through a single incision made in a hidden area, preserving the natural shape of the breast while reducing visible scarring. Patients who undergo this approach experience optimal clinical and cosmetic outcomes and are at no higher risk of breast cancer recurrence than patients who undergo other surgical techniques.
At UK, surgical oncologists Dr. Emily Marcinkowski and Dr. Erin Burke are certified to perform Hidden Scar surgeries with operating privileges at both UK's Albert B. Chandler Hospital and UK Good Samaritan Hospital.  
"Fortunately, the five-year survival rates for breast cancer are high, especially when cancer is found early," said Marcinkowski. "But the surgery scars left behind can be more than a physical reminder – they can impact the emotional health of the patient as well. Having the option to perform Hidden Scar breast cancer surgeries is another way we can help give our patients the best outcomes and the best quality of life."
Performing breast cancer surgery through a smaller incision requires consistent illumination throughout the surgical cavity, so surgeons can clearly see and effectively remove the tumor. Hidden Scar-certified surgeons use Stryker's Intelligent Photonics technology to improve visibility during procedures such as lumpectomy and nipple-sparing mastectomy.
"Becoming the state's first Hidden Scar System of Excellence is yet another example of how the UK Markey Cancer Center continues to lead the way when it comes to the latest cancer treatment options in Kentucky," said Burke. "We are thrilled to be able to offer this as an option for many of our patients who are facing breast cancer surgery."
For more information on Hidden Scar breast cancer surgery at UK HealthCare, visit our Hidden Scar site.
The University of Kentucky Markey Cancer Center is Kentucky's only National Cancer Institute-designated cancer center and one of just 71 NCI-designated cancer centers in the country. In 2020, Markey was designated as the No. 29 ranked cancer hospital in the nation by U.S. News and World Report, and has held a top 50 ranking for the past four years.
Markey's Comprehensive Breast Care Center (CBCC) houses a team of specialists in medical oncology, surgical oncology, radiation medicine, diagnostic mammography, pathology, and plastic and reconstructive surgery. The Center is an accredited facility in radiation oncology, mammography, breast ultrasound, breast MRI and stereotactic breast biopsy. The CBCC was also named a Breast Imaging Center of Excellence by the American College of Radiology.