UK HealthCare's Transplant Center celebrates 500th lung transplant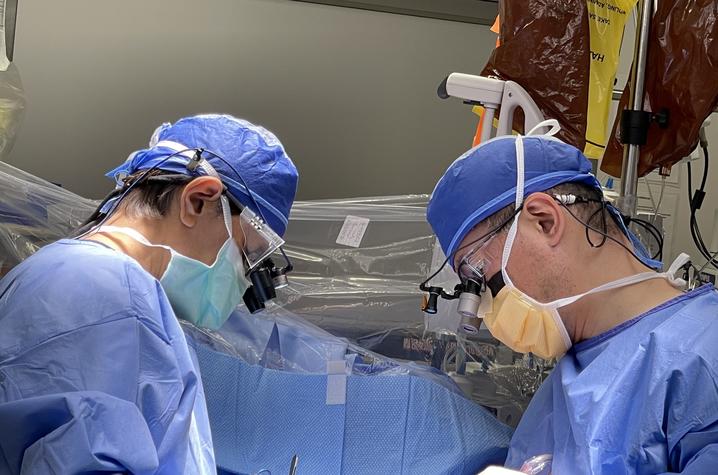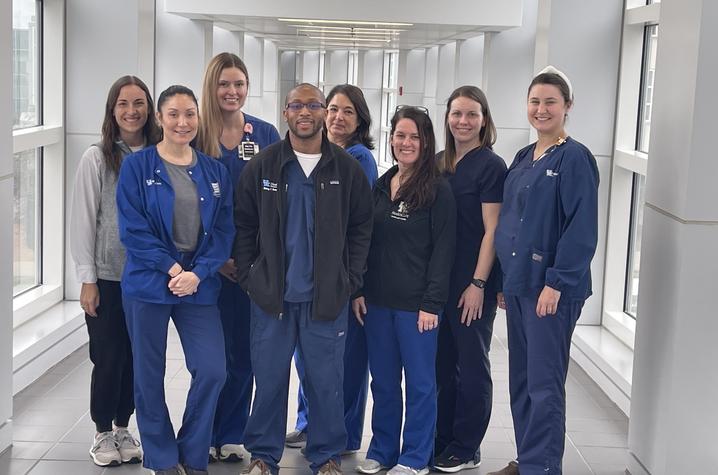 LEXINGTON, Ky. (March 14, 2023) — The lung transplant team at UK HealthCare's Transplant Center recently celebrated a major milestone, performing the 500th lung transplant since the lung transplant program was founded in 1991.
"This is an impressive milestone, and our whole staff — physicians, surgeons, nurse practitioners, nurse coordinators, pharmacists, nutritionists, social workers, therapists and support staff — should be very proud of their success," said Sravanthi Nandavaram, M.D., medical director of the Lung Transplant Program. "Lung Transplant is a complex procedure, and the work doesn't stop after the surgery. It takes many hands to ensure that the patient has the best chance at a new start."
Single and double lung transplants are the often the treatment for adults and children with a variety of advanced, end stage lung diseases, including chronic obstructive pulmonary disease (COPD), pulmonary fibrosis, cystic fibrosis, pulmonary hypertension, coal workers pneumoconiosis and sarcoidosis. More than 200 transplant procedures are performed each year at UK and over 5,500 have been done since the transplant program was founded in 1964. Back then, transplants were considered new medical territory. UK HealthCare has since been established as the premier transplant program in the state, and has expanded to have clinic locations in Louisville, Bowling Green, and Northern Kentucky, providing care for patients near the communities where they live and work.
"We are honored to have the trust of our patients, and we are committed to providing them with a lifetime of compassionate, comprehensive care," said Roberto Gedaly, M.D., director of the UK Transplant Center. "More than 1,000 Kentuckians are on the waitlist for an organ transplant, so while this is a major milestone for our center, there are many waiting for their second chance."
Click here to learn more about giving the gift of life and to register as an organ donor.
UK HealthCare is the hospitals and clinics of the University of Kentucky. But it is so much more. It is more than 10,000 dedicated health care professionals committed to providing advanced subspecialty care for the most critically injured and ill patients from the Commonwealth and beyond. It also is the home of the state's only National Cancer Institute (NCI)-designated cancer center, a Level IV Neonatal Intensive Care Unit that cares for the tiniest and sickest newborns, the region's only Level 1 trauma center and Kentucky's top hospital ranked by U.S. News & World Report.  
As an academic research institution, we are continuously pursuing the next generation of cures, treatments, protocols and policies. Our discoveries have the potential to change what's medically possible within our lifetimes. Our educators and thought leaders are transforming the health care landscape as our six health professions colleges teach the next generation of doctors, nurses, pharmacists and other health care professionals, spreading the highest standards of care. UK HealthCare is the power of advanced medicine committed to creating a healthier Kentucky, now and for generations to come.