UK HealthCare Volunteer Helps NICU Families Have Happy Holidays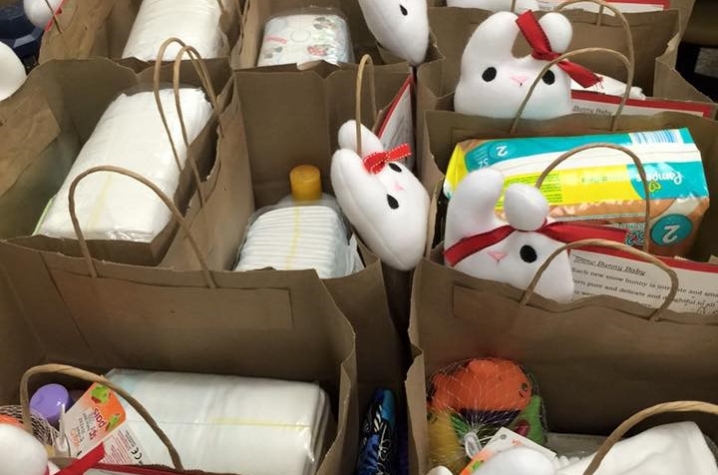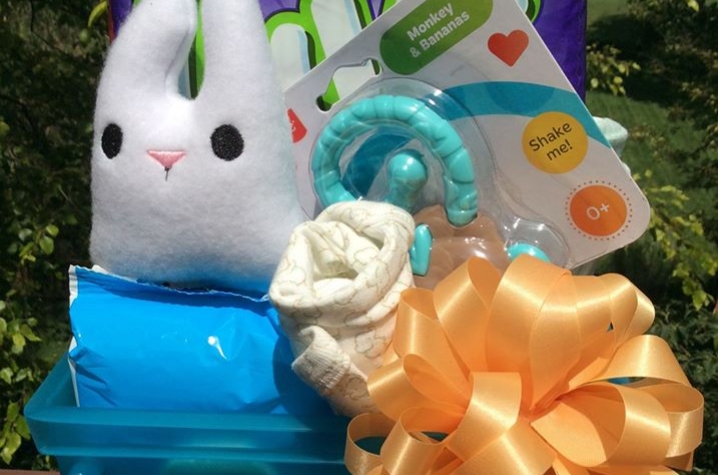 LEXINGTON, Ky. (Dec. 1, 2016) – Two years ago, Sunny King began to volunteer at UK HealthCare as a "baby cuddler." When volunteers were no longer able to enter the Neonatal Intensive Care Unit (NICU) last year King was determined to do something to support the patients and families during the holidays. Since it was the holiday season, she thought a gift basket could help them with their new bundles of joy. NICU managers shared with King the items patients and their families were in need of during their transition, and King got to work collecting.
From that discussion, the Snow Bunny Baby Project was born. In 2015, King and a team of volunteers worked together to collect donated items and monetary donations. The baskets included diapers, toys, onesies and a note to reassure families they were supported, not only by UK HealthCare but by their community as well. Last year the group was able to assemble and distribute baskets to all the families in UK's NICU. The goal for this year is to create 80 baskets – 70 for the University of Kentucky and 10 for Saint Joseph East. King hopes that each year the project will be able to grow, and eventually other regional hospitals can be included.
After baskets are assembled, they are given to families by NICU managers. According to King, this project was started as a way to "show love to moms" and as a "love offering for families." Having a sick child, especially a sick newborn, can be incredibly stressful, and the holiday season can often add to that stress. This gesture helps families have one less thing to worry about.
Those interested in donating items, can bring them to the hospital volunteer office in Pavilion A of the Albert B. Chandler Hospital. Monetary contributions can be given and will be used to purchase items; a gift of $25 covers the cost of an entire basket and 100 percent of proceeds will go to purchasing items for baskets.
Items needed for baskets include:
Baby Wash
Diapers, size 2
Baby Wipes (70-100 count)
Infant Toys
Infant Wash Cloths
Onesies (size six to nine months)
Monetary donations can be mailed to:
UK HealthCare Volunteer Services
1000 S. Limestone
Lexington, KY 40536
For more information on the project or making a donation Sunny King can be reached at sunnynicoleking@gmail.com.