UK Helping To Train More Children's Dentists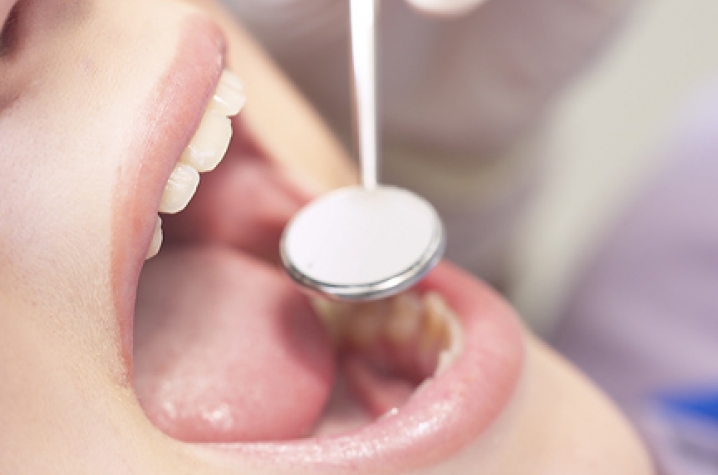 LEXINGTON, Ky. (Oct. 22 2009) − Gov. Steve Beshear recently announced an aggressive initiative to improve dental health among children throughout Eastern Kentucky, utilizing more than $1.6 million in federal grants over the next three years. As part of the initiative, the University of Kentucky College of Dentistry will receive $180,000 to collaborate with the Kentucky Department for Public Health to train more dentists to treat children and improve the chronic shortage of pediatric dental providers in Kentucky. 
Funding for the initiative is the result of grants from the Appalachian Regional Commission (ARC) and the Health Resources and Services Administration (HRSA).
Community coalitions will be created throughout Appalachia to better tailor health care solutions and programs to impacted counties, and providing new dental equipment to community coalitions to increase access and use of dental services for both children and adults.

UK College of Dentistry Dean Sharon Turner said most dental disease is preventable, and it is essential that general dentists actively treating children are trained to better manage a range of oral health needs in the children. Moreover, these dentists must stress the importance of modifying the oral health beliefs and behaviors of families, including good home oral hygiene practices and maintaining proper nutritional eating and drinking habits that contribute to good oral and general health of the children.

"We must improve health literacy if we are to do anything about the disease profile of our citizens of all ages," Turner said. "Unless we emphasize prevention and wellness, we will never be able to provide enough access to care to take care of the disease. While access to care at an early age is critical, it is only part of the answer to the very poor oral health status of our citizens."
According to Dr. Jeff Ebersole, associate dean for research at the UK College of Dentistry, "The funds for UK from this collaborative project with the Kentucky Department for Public Health will be used to support UK faculty and staff in developing, delivering and assessing educational and clinical training opportunities in treating children for general dentists. It will also be used to support selected faculty at UK to provide mentoring to the general dentists who have gone through the training program and are embarking on a new model to improve the oral health of Kentuckians".

The UK College of Dentistry has an extensive history of providing dental care and education to both children and adults throughout the state of Kentucky for over 40 years, but particularly to the youngest and most vulnerable in underserved areas such as Appalachia. The College of Dentistry has made substantial progress in improving the oral health of Kentuckians through programs, such as

-        the partnership with the Kentucky Department for Public Health, which delivers school-based mobile dental van outreach programs that provide prevention, treatment and education to nearly 7,000 children annually in Appalachia;

-        the "Seal Kentucky" program, which enables first-year dental students to engage Kentucky communities and provide dental sealants to about 700 elementary school children every year;

-       the CenteringPregnancy Smiles program, which incorporates oral health care into prenatal care that results in more positive health outcomes for both mother and child; and

-        the KIDS Smiles program, which has trained over 1,000 public health nurses to provide varnish to prevent dental cavities in young children through Head Start and public health department-based Women, Infant and Children nutrition programs across Kentucky. The College of Dentistry provides over 40,000 kits annually for this program.