UK Multidisciplinary Team Presents First of its Kind Protocol for Traumatic Brain Injuries in Equine Sports in Berlin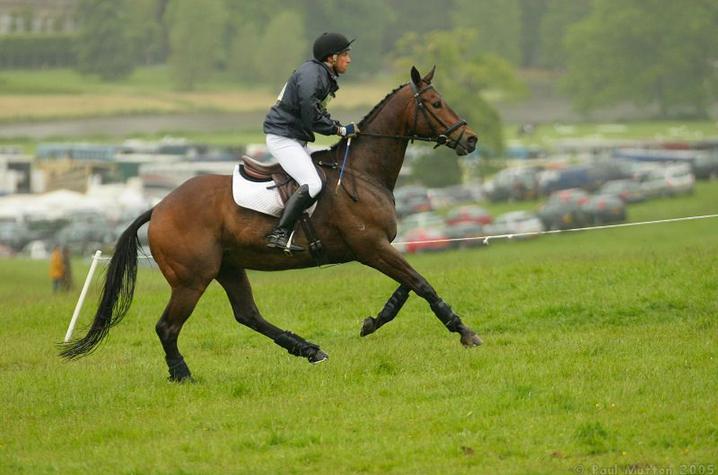 LEXINGTON, KY. (Jan. 6, 2017) – Equestrian sports contributes to the highest percentage of traumatic brain injuries (TBI) in sports, based on findings in the National Trauma Databank. Multiple concussions and head trauma can have long-term consequences, including acute injuries and neurodegenerative diseases.
Health providers, researchers and other professionals from the University of Kentucky who work in the area of traumatic brain injury developed and presented the Saddle Up Safely Concussion Assessment Tool and Return to Riding Protocol for Concussions in Equine Sports at the 5th International Consensus Conference on Concussion in Sports in Berlin, Germany, this past fall.
The conference was hosted and organized by Fédération Internationale de Football Association (FIFA), International Ice Hockey Federation (IIHF), International Olympic Committee (IOC), World Rugby, and Fédération Equestre Internationale (FEI) and has evolved into the world's most influential process for policy makers on concussions in sport.
Representing UK at the conference were Dr. Dan Han, associate professor of Neurology, Neurosurgery, and Physical Medicine & Rehabilitation at the UK College of Medicine, Bill Gombeski, senior advisor at UK HealthCare,  Fernanda Camargo, associate extension professor at the UK College of Agriculture, and Carl Mattacola, professor in the Athletic Training Program at the UK College of Health Sciences. Also playing a major role in the development of the concussion tool but unable to attend the conference were Dr. Erika Erlandson, assistant professor of Physical Medicine & Rehabilitation at the UK College of Medicine, and Jill Stowe, director of Equine Programs at the UK College of Agriculture. The multidisciplinary effort represented Saddle Up Safety (SUS), the Kentucky Neuroscience Institute (KNI), the Sports Medicine Research Institute (SMRI), the Spinal Cord and Brain Injury Research Center (SCoBIRC), Physical Medicine & Rehabilitation (PM&R), the Equine Program, and UK HealthCare.
The UK team identified key questions that needed to be addressed in advance, identified and reviewed relevant articles, and developed early recommendations which they presented to conference attendees.
"It was clear that in the area of equestrian sports concussion and return to riding protocol, that UK is one of the world leaders," Gombeski said. "Individuals attending the conference from around the world discussed the work that the UK group shared and to learn more about using the concussion assessment tool and return to riding guidelines that members of the Saddle Up Safely program created."
The Return to Riding Protocol for Equine Sport is the first of its kind for equine specific head injury. Presentations (5 in total) by the UK team members will be published in the May 2017 issue of the British Journal of Sports Medicine. The conference recommendations created this year will come out online in February.