UK Participates in National Study on Vision Loss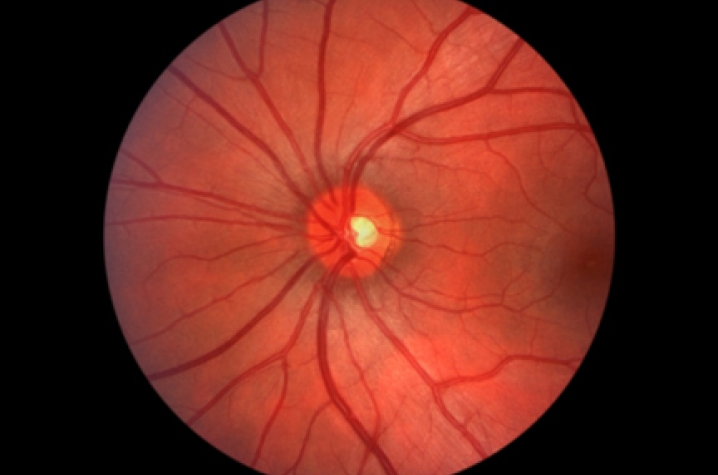 LEXINGTON, Ky. (Sept. 15, 2009) − Scientists have identified the first long-term, effective treatment to improve vision and reduce vision loss associated with blockage of large veins in the eye. Patients at the University of Kentucky participated in the phase III clinical trial supported by the National Eye Institute (NEI) at the National Institutes of Health.
[IMAGE1]The Standard Care vs. Corticosteroid for Retinal Vein Occlusion (SCORE) study, conducted at 84 clinical sites, found that eye injections of a corticosteroid medication could reduce vision loss related to the blockage of major blood vessels within the eye, a condition known as central retinal vein occlusion (CRVO). Treated patients were also five times more likely to gain vision after one year than patients who were under observation.
Treated patients included 271 people with CRVO who were an average of 68 years old. Patients in the treatment group could receive a maximum of three corticosteroid injections every year for up to three years, based on the state of their disease.
"CRVO has been a frustrating problem for us - a disease that is fairly common and for which we had no treatment known to be effective," said Dr. Andrew Pearson, professor and chairman in the UK College of Medicine, Department of Ophthalmology and Visual Sciences. "Finally we have something to offer our patients with this vision threatening disease."
In the United States, vein occlusion is estimated to be the second most common condition affecting blood vessels in the retina. Currently, no treatment exists for CRVO, in which a blood clot slows down or stops circulation in a large vein within the eye's light-sensitive retinal tissue. Reduced retinal circulation may lead to new blood vessel growth and blood vessel leakage, resulting in retinal tissue swelling - a common cause of vision loss from CRVO.