UK Retail Pharmacy hours for Labor Day, Sept. 4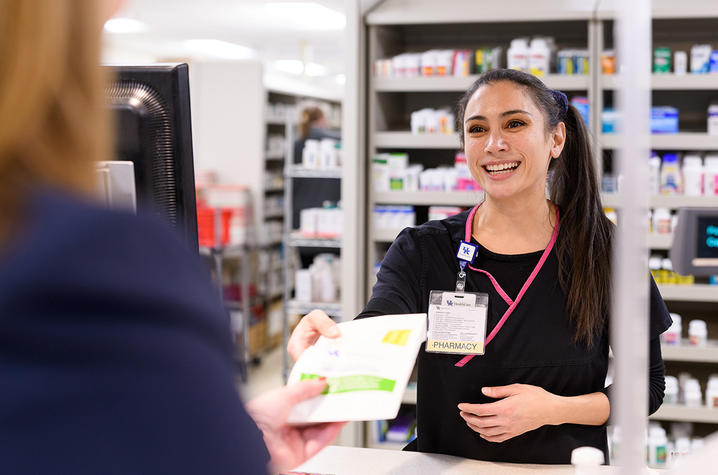 LEXINGTON, Ky. (Aug. 31, 2023) — In observance of the Labor Day holiday, Sept. 4, hours at some UK Retail Pharmacy locations will change.
As always, Chandler Retail Pharmacy will remain open for the holiday. The pharmacy is open 24 hours a day every day. Chandler Retail Pharmacy is located on the first floor of Chandler Pavilion A behind the gift shop. Staff at Chandler Retail Pharmacy can access all prescriptions in our system, regardless of which location the prescription was routed to. 
UK Good Samaritan Retail Pharmacy, located just off the main entrance of UK Good Samaritan Hospital, and Fountain Court Retail Pharmacy, located at 245 Fountain Court, off Man O'War near Richmond Road, will both be open 8 a.m. to 6 p.m. on Sept. 4.
Kentucky Clinic Pharmacy, University Health Service Pharmacy, Bluegrass Clinic Pharmacy, Turfland Clinic Pharmacy and The Apothecary at UK Gatton Student Center will be closed Sept. 4.
The Pharmacist Care Clinic at 245 Fountain Court, Room 220, will also be closed Sept. 4. 
Meds to Beds will operate from 8 a.m. to 4 p.m. at Chandler and 9 a.m. to 4 p.m. at Good Samaritan. 
Reach any of our pharmacy locations by calling toll-free 833-333-UKRx (8579). You can also learn more about our locations and services by visiting ukpharmacy.org.
UK HealthCare is the hospitals and clinics of the University of Kentucky. But it is so much more. It is more than 10,000 dedicated health care professionals committed to providing advanced subspecialty care for the most critically injured and ill patients from the Commonwealth and beyond. It also is the home of the state's only National Cancer Institute (NCI)-designated cancer center, a Level IV Neonatal Intensive Care Unit that cares for the tiniest and sickest newborns, the region's only Level 1 trauma center and Kentucky's top hospital ranked by U.S. News & World Report.  
As an academic research institution, we are continuously pursuing the next generation of cures, treatments, protocols and policies. Our discoveries have the potential to change what's medically possible within our lifetimes. Our educators and thought leaders are transforming the health care landscape as our six health professions colleges teach the next generation of doctors, nurses, pharmacists and other health care professionals, spreading the highest standards of care. UK HealthCare is the power of advanced medicine committed to creating a healthier Kentucky, now and for generations to come.