UK Student Dentists Offer Free Screening Event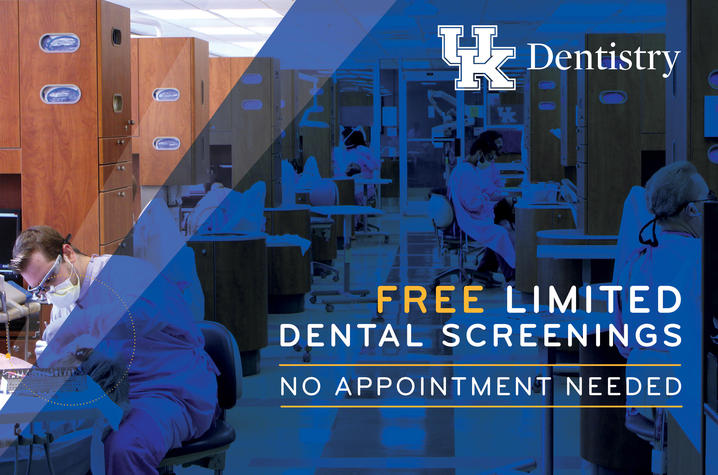 LEXINGTON, Ky. (Jan. 24, 2018) — University of Kentucky College of Dentistry students will provide no-cost screenings including limited x-rays and a limited review for tooth decay. The screenings, available to anyone age 14 or older, support student dentists as they prepare for their licensing exam.
No appointment is necessary. Participants can register on the second floor of the UK Dental Science Building (see directions and parking information) from 5:30-7 p.m. on the following Mondays:
March 5
March 12
March 19
March 26
April 9
Participants may be eligible for additional dental services provided at no cost should they meet the needs of the students' dental licensing exam and be available on either April 20 or April 21. Individuals requiring care in excess of licensing exam requirements will be referred for a full dental screening and treatment, generally available at a reduced fee if completed in the DMD Student Clinic.
For more information, please call (859)323-DENT (3368) and reference free dental screenings.