UK Student, UK Nursing Researcher Help Launch Citywide Substance Abuse Resource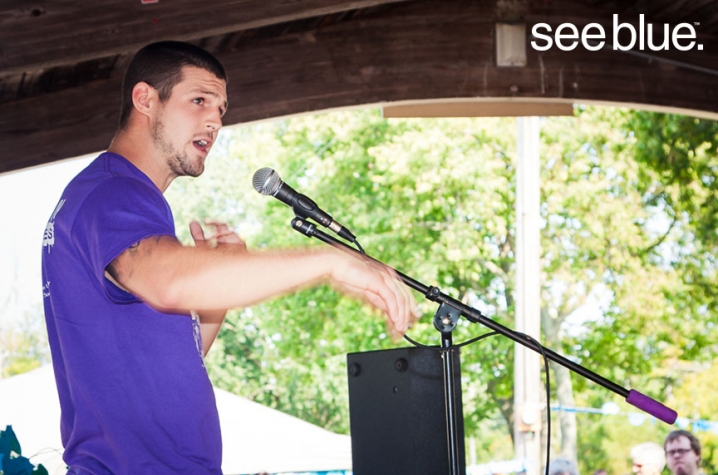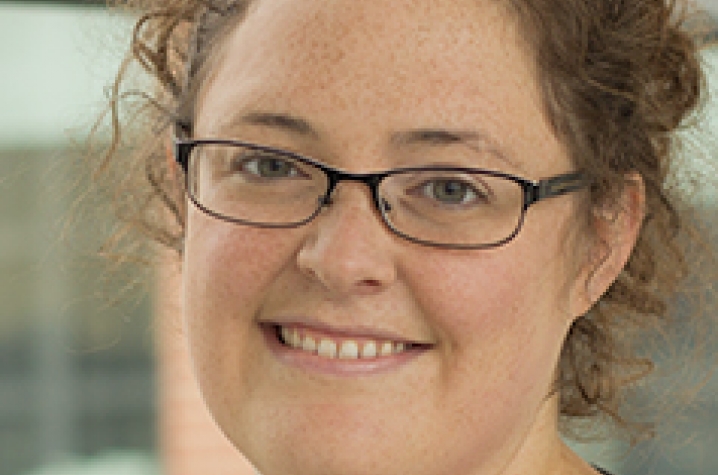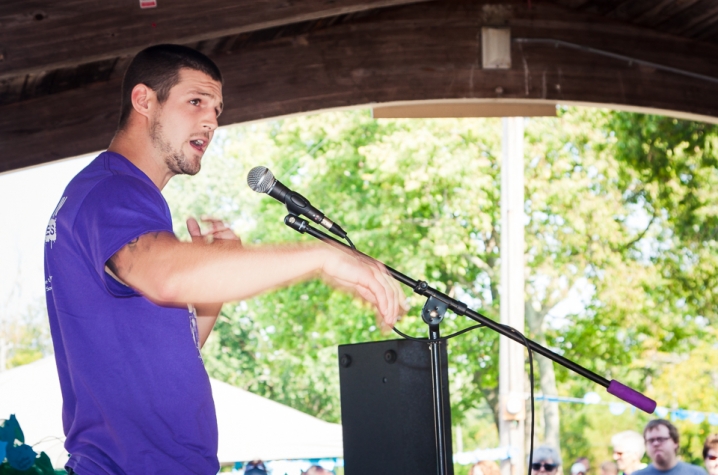 LEXINGTON, Ky. (March 11, 2016) — When an individual with a substance abuse disorder reaches out for help, the opportunity for intervention is transient.
"That moment when somebody is willing to go to treatment is actually a very fleeting moment in time," said Alex Elswick, a University of Kentucky graduate student who is in long-term recovery from heroin addiction. 
Elswick, who advocates for the local nonprofit Voices of Hope-Lexington, understands the importance of simplifying access to substance abuse treatment. At many low points in his struggle with pain relievers and heroin, Elswick contacted his family members seeking treatment, but changed his mind when he considered the reality of a grueling recovery process.
In a collaborative effort to connect individuals with drug treatment resources, Elswick and Amanada Fallin, an assistant professor in the UK College of Nursing and vice president for Voices of Hope-Lexington, joined a coalition of community members and city government officials to develop an online treatment database, GetHelpLex.org. The coalition leveraged an existing database at UK to build an online database of treatment resources and facilities around Central Kentucky. The user-friendly website was created in October 2015 to facilitate a customizable search for treatment resources based on a variety of features, including insurance coverage, gender, and preferences for inpatient or outpatient services.
"The value of this locator is that it's simple, it's straightforward, and it gives you legitimate options," Elswick said.
According to Fallin, a lack of community awareness further complicates the process of connecting people to treatment resources. Google searches conducted by frantic family members during the critical moment when their loved one reaches out for help can turn up facilities that no longer exist, have long waiting lists or are not in close proximity.
"GetHelpLex.org is an example of a successful, cross-sector collaboration to put the university's existing data into the hands of patients and their families in a usable format," Fallin said.
GetHelpLex was created with support from the Lexington-Fayette Urban County Council Substance Abuse and Violence Intervention Program (SAVI), Voices of Hope-Lexington, OpenLexington, LexLadiesCode and Code for Boston. David Maynard, an addiction specialist in the UK HealthCare trauma department, contributed data for the database.
Elswick hopes GetHelpLex.org will connect more people dealing with substance use disorders with resources. He knows the devastation of addiction first-hand. In a matter of nine months, Elswick's addiction took him from studying to take the LSAT in his Centre College dorm to homelessness.
Elswick experienced a number of cycles of recovery followed by relapse before graduating from Centre College and pursuing his master's degree in counseling at UK. Elswick now shares his story and promotes recovery resources to give hope to others who want to break the chains of addiction.
"One of the things I learned in recovery is you can only keep what you have by giving it away," Elswick said.
MEDIA CONTACT: Elizabeth Adams, elizabethadams@uky.edu