UK Surgeon-Researcher Works to Extend Cochlear Implant Program to Appalachia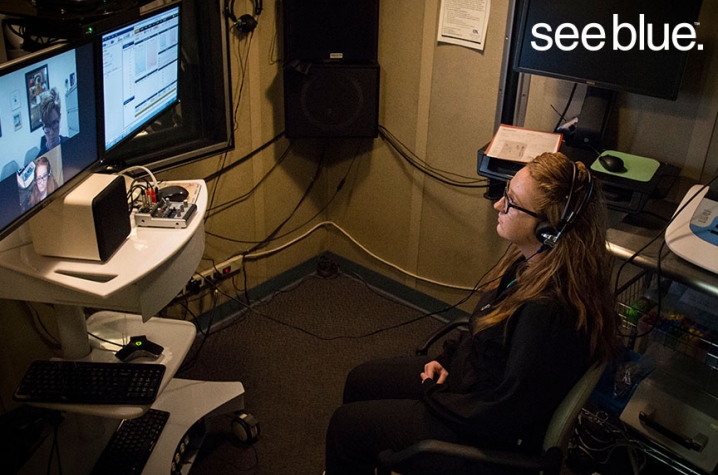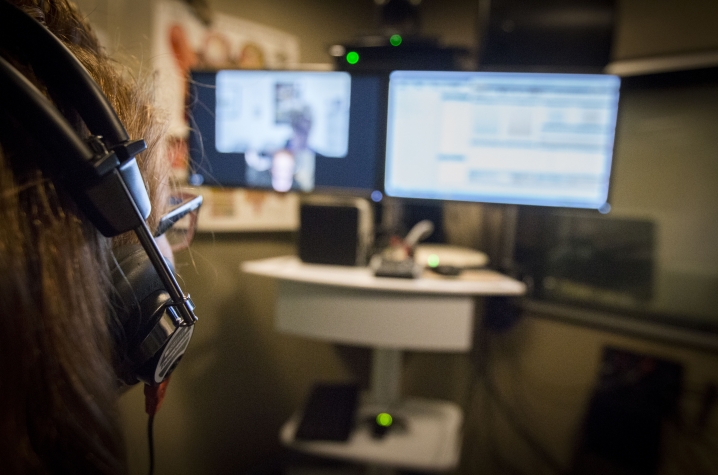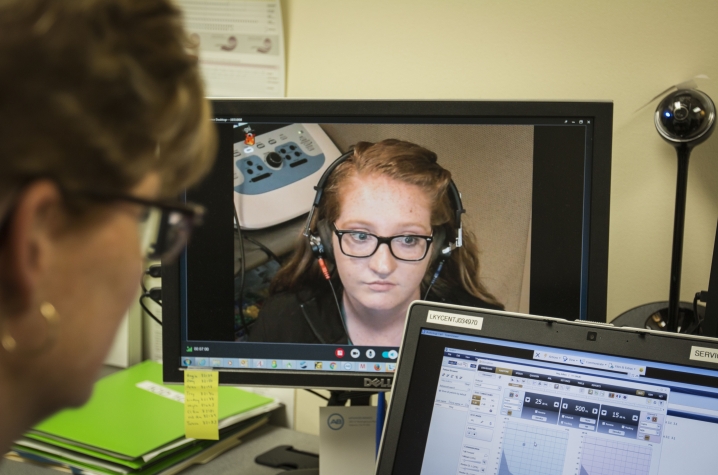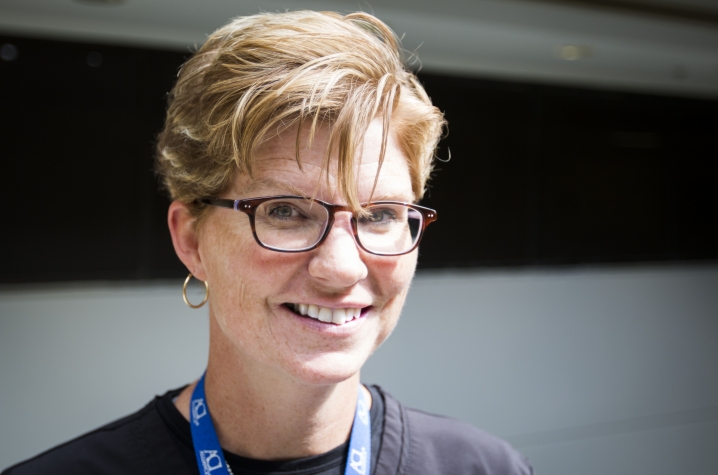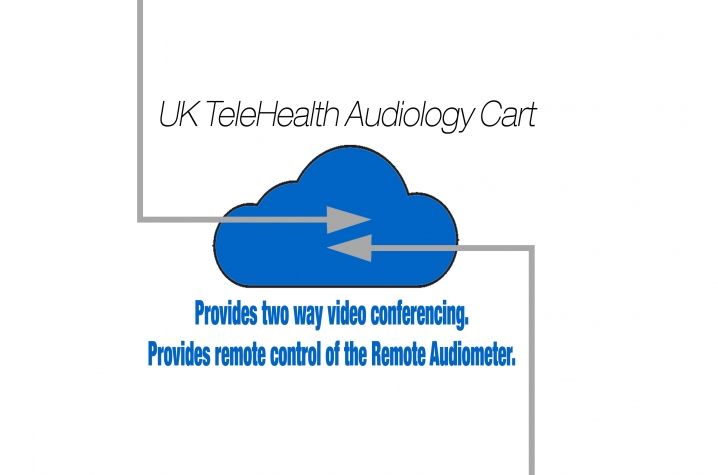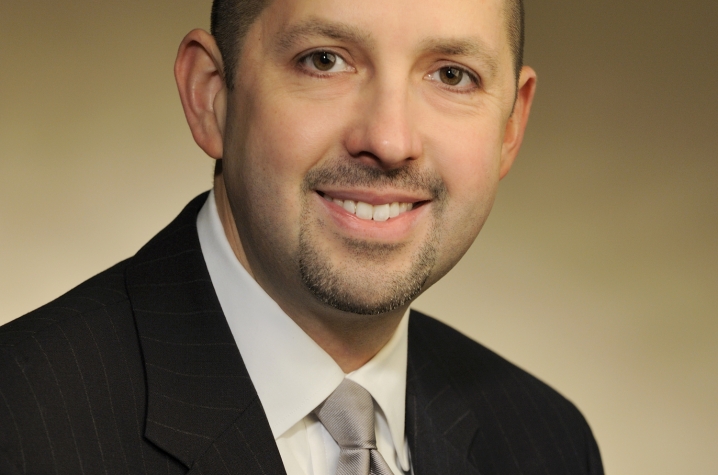 LEXINGTON, Ky. (July 14, 2016) – The first time Dr. Matthew Bush observed a cochlear implant surgery, he was a young medical student from West Virginia visiting the University of Kentucky. He describes that experience as eye opening for him and ear opening for the patient.
To witness function restored to an ear that was otherwise lost, sparked not only an intense interest in hearing health care, but also the desire to offer people with profound hearing loss their best hope of re-entering a hearing world and a better quality of life through cochlear implantation.  
Hearing loss affects about 48 million people in the United States. More than 694,000 of those people live in Kentucky. In older Americans, hearing loss is the third most common chronic public health problem after heart disease and arthritis.
Bush, now associate professor of Otolaryngology – Head and Neck Surgery at UK, has come full circle to lead the cochlear implant program at the very place he received his first exposure to the miracle of what cochlear implants can do for people whose hearing has declined to the point that even the most sophisticated of hearing aids can't help.
As a physician, surgeon, teacher and researcher, he knows his mission is much more encompassing than treating the people who come to him. "There are people who don't even realize they have hearing loss and parents who don't realize that their children have hearing loss, putting them at great risk for developmental delays, which can have negative consequences that will impact the rest of their lives," Bush said.
There are people who have never heard about cochlear implants, and something even more concerning to Bush, there are people, particularly in rural Appalachia where he was born and raised, who don't have the resources or ability to travel long distances to receive the help they desperately need in order to hear.
Bush's rigorous research agenda at UK includes multiple on-going studies, all with the main goal of developing methods to provide Kentuckians of all ages with a timely diagnosis and access to hearing health care. His most current study targets health disparities that exist between people in Appalachian areas and those in urban areas. Previous studies demonstrate that not only is hearing loss more prevalent in rural regions, but the time an individual becomes aware of hearing loss to actually receiving care, is double that of their urban counterparts. Many people with profound hearing loss are likely candidates for cochlear implants but the utilization of them is quite low.
Bush hypothesizes that an innovative and effective way to reach rural Kentuckians from UK is through the use of telemedicine, videoconference technology that connects health care providers in one location to the patient in another. They can see and hear each other, just as if they were in the same room. Kentucky TeleCare, the telehealth initiative at UK, began in 1995 with Rob Sprang as director. Sprang said he has seen the program grow exponentially, especially in the last couple of years and he expects that growth to continue. 
"We have done satisfaction surveys which were very positive, but I think the most important measurement is that people vote with their feet and we are doing more telehealth than ever," Sprang said.
In his current study, Bush proposes to evaluate the hearing of patients from rural areas at the UK ENT Morehead location through the use of telemedicine to determine cochlear implant candidacy. The patient will sit in front of a specially designed computerized remote hearing cart with a computer screen where the patient will see and interact with UK audiologist Meg Adkins, who is working with Bush on this project. Adkins will perform the hearing evaluation from her office in Lexington.
The patient hears the test through calibrated headphones or a calibrated speaker connected to the audiometer. The audiometer is controlled remotely by Adkins. Patients will hear Adkins either through the headphones or a separate speaker attached to the cart designed for consultation.  They see each other by using video conferencing technology.  
For purposes of the study, Bush and a team of multidisciplinary providers will compare remote hearing evaluations with in-person evaluations to assess the practicality and cost assessing cochlear implant candidacy through this method. The success of his research will potentially impact existing health disparities by extending UK's reach into Appalachian areas and expanding access to care for people who might not otherwise have the ability, or the resources, to travel a long distance to UK's medical campus.
"Our primary goal is that we can achieve diagnostic assessment via telemedicine that is identical in accuracy to those obtained in the clinic so the patient has no concerns about the quality of their service," Adkins said. "But our telemedicine team has also worked very hard to ensure we can produce such a high quality audio and video interaction, that patients feel just as comfortable with their remote appointment as they would have felt with an in-person session.  We hope to demonstrate that cochlear implant assessment via telemedicine can be perceived as warm and interesting, as opposed to cool and clinical. If we achieve that, we then have the basis for building rapport and trusting relationships with our distance patients."
Since the time he first observed a cochlear implant surgery, Bush has immersed himself into the study of a how one tiny electronic device implanted behind the ear and just under the skin, will allow a nearly deaf individual to hear and interpret sounds and speech. Restored hearing can potentially impact every aspect of a person's life, both physically and emotionally. For a child living in a world of near silence, the impact is even more striking.
"My first cochlear implant patient here at UK was a child who had suddenly lost their hearing as a complication of meningitis. That child was unable to interact or communicate with family and there was a definite sense of urgency that I shared with the family and our cochlear implant team," Bush said. After a successful operation and the programming of the device, that child was brought back into the world of listening without skipping a beat.
"The joy of seeing that child regain function and quality of life further reinforced my desire to improve hearing and provide hearing health care for other patients in similar situations," Bush said. 
This current work in telemedicine demonstrates that commitment to transform delivery of hearing health care, he said. Access to hearing specialists through telemedicine could influence patients' readiness to seek further treatment for their hearing loss.
"Connecting cochlear implant specialists with patients with hearing loss in remote locations for the delivery of education regarding hearing loss treatments, diagnostic testing, and counseling regarding cochlear implantation represents an important step to deliver the most advanced medicine to patients."
UK is the University for Kentucky. At UK, we are educating more students, treating more patients with complex illnesses and conducting more research and service than at any time in our 150-year history. To read more about the UK story and how you can support continued investment in your university and the Commonwealth, visit uky.edu/uk4ky. #uky4ky #seeblue
Media Contact: Ann Blackford at 859-323-6442 or ann.blackford@uky.edu