UK Women Dentists Give the Gift of a Healthy Smile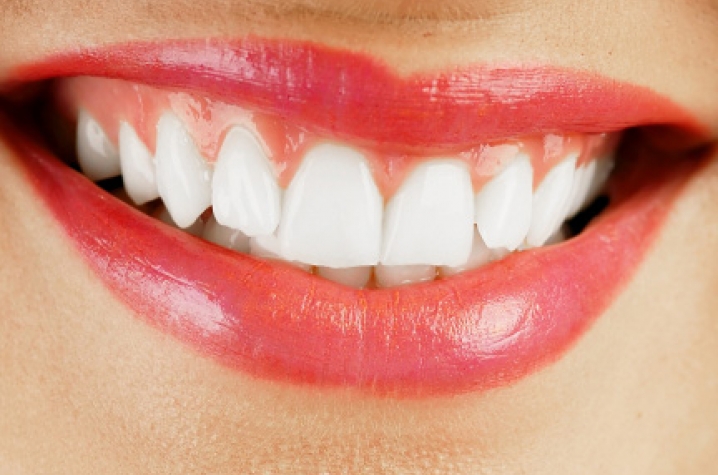 LEXINGTON, Ky. (Sept. 10, 2009) − A good smile denotes happiness, confidence and can even lighten a mood or brighten the day of others. But what if your ability to smile was taken away from you because you couldn't afford proper dental care, or worse, because of domestic violence? For many women and children in the Bluegrass Domestic Violence Program, the inability to smile is a reality. Members of the American Association of Women Dentists (AAWD) at the University of Kentucky College of Dentistry are banding together for the third year to help put healthy smiles back on the faces of the neglected and abused.
"Smiles for Life," the annual fundraising event sponsored by the AAWD at UK, will be held from 11 a.m. - 1:30 p.m. this Saturday, September 12 at the UK Student Center Grand Ballroom. Participants can expect a fun day of festivities beginning with a brunch followed by a silent auction and fall fashion show. Auction items will include an autographed football and basketball, Lexmark printer, wine tasting, hotel packages, spa packages, fine dining gift cards and baskets, NFL football packages, Keeneland print, artwork from local artists and more.
The fashion show will feature the latest looks from Bella Rose, White House/Black Market, Macy's, Gap and Dillard's. All proceeds will benefit the Bluegrass Domestic Violence Program.
This year's event will also feature a compelling testimonial from a woman whose life was saved due to the thorough screening provided by a dentist in the "Smiles for Life" program.
In addition to raising funds for the Bluegrass Domestic Violence Program, the AAWD at UK will be collecting items the morning of the event to donate to the Chrysalis House and the Bluegrass Rape Crisis Center, two organizations that also support women and children in crisis. Needed items include: clothing, household items, baby items (such as diapers, wipes and formula) and cell phones. New clothing like sweat pants, sweat shirts and flip flops for victims to wear home from the hospital is also being sought.
"The fundraiser is a fun way to bring the community together and raise awareness and money to help make a difference in people's lives," said Darlene Thomas, executive director of the Bluegrass Domestic Violence Program.
Providing dental help for women and children in need doesn't stop with simply raising funds, however. Fourth year dental student and AAWD president Meghan Thomas said that UK dental students will donate their time to provide dental treatment for oral conditions that range from oral trauma to neglect.
"The fundraiser provides oral health for women and children in crisis through the UK College of Dentistry," Thomas said. "Over $20,000 has been raised through the 'Smiles for Life' event and has contributed to improving the life and oral health of women and children across the Bluegrass."
Comprehensive care will also be provided for these patients which includes everything from cleanings and fillings to dentures. The children reached will be incorporated into the college's free Saturday Morning Clinics or the pediatric night clinic.
For more information on the event, go to www.smilesforlife-aawd.com/