Value of Sport for Disabled Children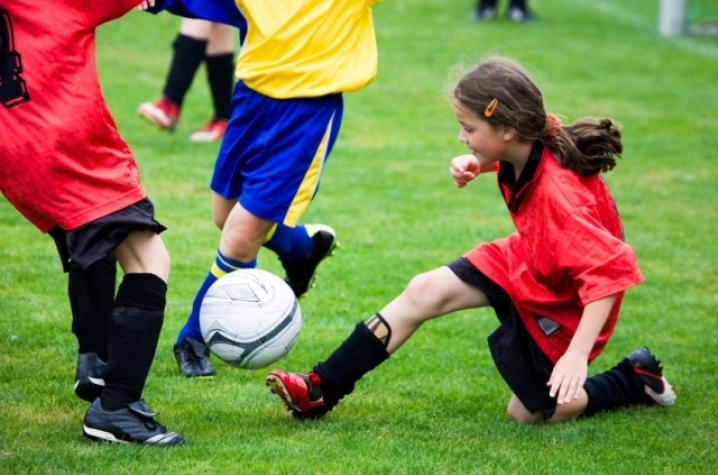 LEXINGTON, Ky. (Jan. 5, 2010) – Dr. Thomas W. Miller, professor emeritus, Department of Psychiatry, along with residents Dr. Rebecca S. Timme, departments of Psychiatry and Pediatrics, and Dr. Lindsay Burns and Dr. John Ragsdale, Department of Pediatrics, University of Kentucky College of Medicine, recently published a chapter in the Handbook of Sports Psychology on the therapeutic value of sport for children with disabilities. The residents are also on staff at Kentucky Children's Hospital. The focus of the work is to provide health care professionals with models that may be beneficial in the care and treatment of children with a spectrum of disabilities.
Miller says the opportunity for sports participation among individuals with disabilities has grown dramatically in recent decades. A thorough understanding of the issues involved as well as how to address concerns is paramount for anyone who works with disabled individuals. Nationally, rates of obesity in the general population are increasing, and the disabled tend to have lower levels of fitness and higher rates of obesity than their nondisabled peers.
"There is a growing body of literature demonstrating improved outcomes in multiple health measures with fitness programs and sports participation," said Miller. "In addition, sports participation helps develop a healthy self-concept, builds confidence, and improves overall quality of life. Sports also provide children with special needs with valuable social interactions, both with other disabled individuals, as well as their nondisabled peers."
Miller mentors faculty, particularly those who are in the earlier stages of their academic careers, and residents in the UK College of Medicine. "Mentoring residents and faculty who want to publish and learn more about academic medicine is part of my life today," said Miller. "The co-authors provided the detail in addressing readiness for children with special needs wanting to participate in sports and some have been regular 'buddies' for these children participating in the Toyota Bluegrass Miracle League at Shillito Park, home of the Miracle League in Lexington."
For more information about the therapeutic value of sport for children with disabilities, contact Miller at tjmiller06@insightbb.com or (859) 224-8563. To obtain the Handbook of Sports Psychology, go to https://www.novapublishers.com/catalog/product_info.php?products_id=11249.