'Walk with a Doc' this summer at the UK Arboretum and Fayette Mall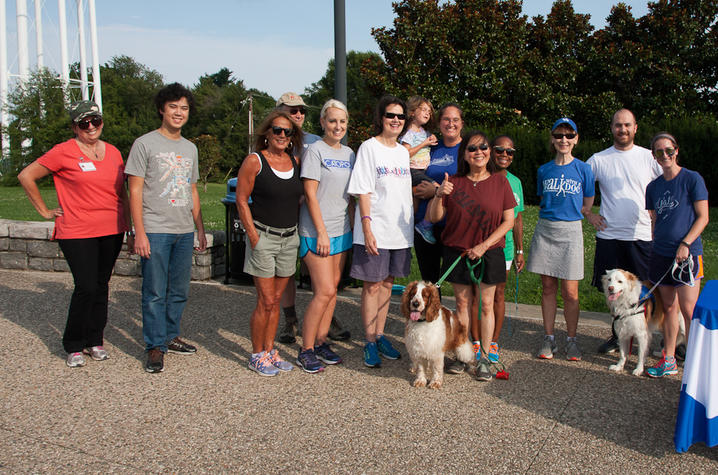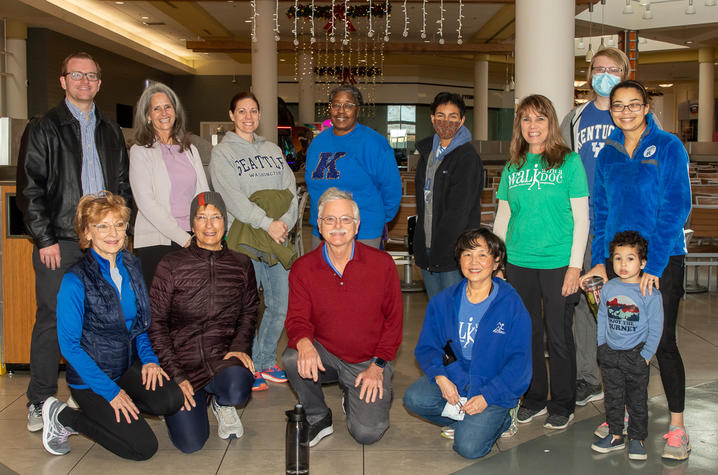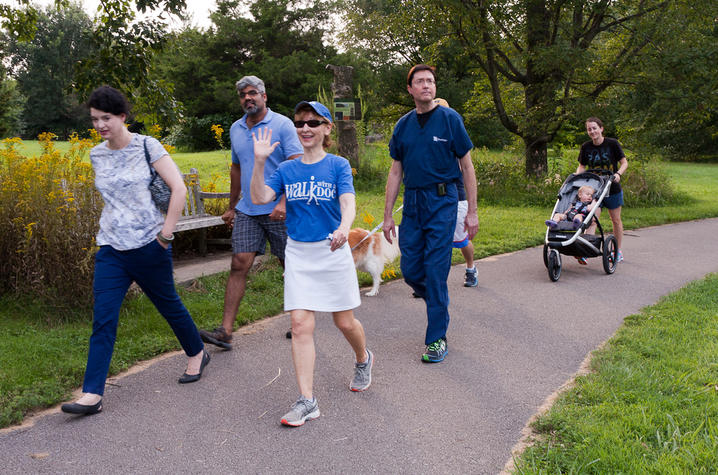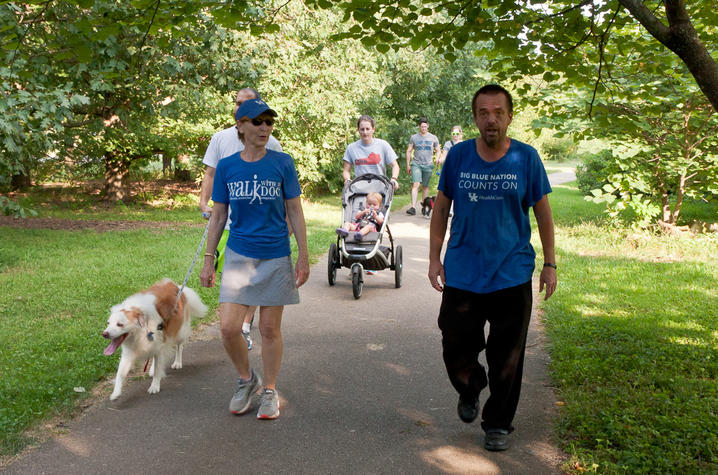 LEXINGTON, Ky. (May 26, 2023) — Start your summer on the right foot at UK HealthCare's "Walk with a Doc" series, held both at the UK Arboretum and Fayette Mall.
"Walk with a Doc" is a walking program for everyone interested in taking steps for a healthier lifestyle. While you walk at your own pace, you'll have the opportunity to have questions answered by University of Kentucky health experts. 
The summer session of "Walk With A Doc" will begin in June and continue through October. The UK Integrative Medicine & Health program hosts this event in collaboration with UK HealthCare's Healthy Kentucky Initiative. Walks are scheduled on the first Thursday of the month at 9:30 a.m. at the Fayette Mall food court starting June 8. Walks will also take place at The Arboretum on the second and fourth Tuesday of the month at 5:30 p.m. starting June 13.
"There are countless physical activities to choose from, but walking is a simple and inexpensive change you can make to improve your health," said Connie Jennings, M.D., medical director of the Integrative Medicine & Health program. "Since the thought of being alone prevents some people from walking, finding a group to walk with can be enough incentive to maintain an active walking schedule."
Jennings notes that walking for at least 30 minutes a day can help improve your blood pressure and blood sugar levels, reduce cholesterol, and lower your risk for diabetes, colon cancer, breast cancer, osteoporosis and possibly depression.
"Walking is low impact and therefore easier on the joints than running. It is safe — with a doctor's OK — for people with orthopedic ailments, heart conditions, and those who are more than 20% overweight," Jennings said.
Joe Omielan, a scientist in UK's Department of Plant and Soil Sciences, attended his first walk in 2015 after a heart attack and stroke. At that time, a UK cardiologist was leading the walks, and Omielan joined later that year after his heart surgery. He's been participating regularly since 2018, and says benefits are not just physiological, but social as well.
"I met some great folks," Omielan. "It's inspiring to walk with people of different ages as well as our four-legged companions and be able to have a conversation while doing so. Social connections are key to our mental as well as our physical health."
Research comparing runners and walkers demonstrated that moderate-intensity walking and vigorous-intensity running resulted in similar reductions in risk for high cholesterol, high blood pressure and diabetes, all of which are significant risk factors for coronary artery disease and stroke.
Participants scheduled in June include:
Dan Stone, Ph.D., June 13 at 5:30 p.m. at The Arboretum
Wanda Gonsalves, M.D., June 27 at 5:30 p.m. at The Arboretum
"Walk with a Doc" was created in 2005 by David Sabgir, a board-certified cardiologist in Columbus, Ohio, to encourage healthy physical activity in people of all ages and to reverse the consequences of a sedentary lifestyle. More than 500 Walk with a Doc programs operate across 30 countries worldwide.
The program is free and open to anyone interested in improving their health and well-being.
For more information, please visit UK HealthCare's Walk With A Doc website linked here.
UK HealthCare is the hospitals and clinics of the University of Kentucky. But it is so much more. It is more than 10,000 dedicated health care professionals committed to providing advanced subspecialty care for the most critically injured and ill patients from the Commonwealth and beyond. It also is the home of the state's only National Cancer Institute (NCI)-designated cancer center, a Level IV Neonatal Intensive Care Unit that cares for the tiniest and sickest newborns, the region's only Level 1 trauma center and Kentucky's top hospital ranked by U.S. News & World Report.  
As an academic research institution, we are continuously pursuing the next generation of cures, treatments, protocols and policies. Our discoveries have the potential to change what's medically possible within our lifetimes. Our educators and thought leaders are transforming the health care landscape as our six health professions colleges teach the next generation of doctors, nurses, pharmacists and other health care professionals, spreading the highest standards of care. UK HealthCare is the power of advanced medicine committed to creating a healthier Kentucky, now and for generations to come.