Benefit Raises Over $1,000 to Support DanceBlue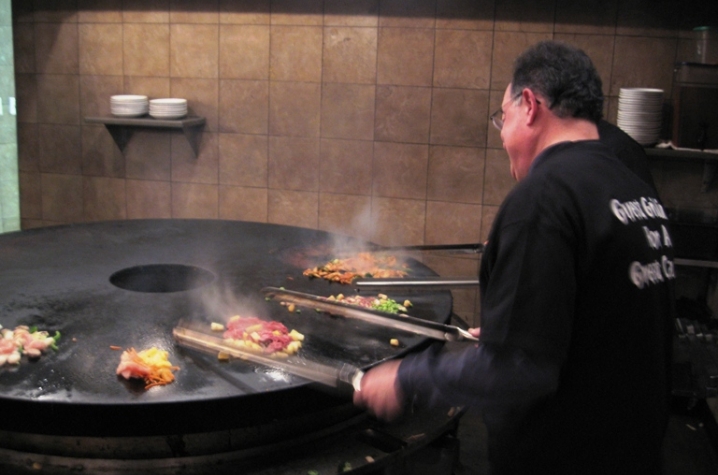 LEXINGTON, Ky. (Mar. 5, 2010) − The University of Kentucky College of Medicine Pediatric Interest Group raised $1,082 to benefit DanceBlue, UK's dance marathon, through a fundraiser at bd's Mongolian Grill on  Monday, Feb. 1.
Dr. Jay Perman, dean of the College of Medicine and vice president for clinical affairs, and the evening's guest griller, raised $32 in tips during the event.
"Being a part of DanceBlue is an extremely rewarding experience," said Kelli Trent, co-chair of the UK College of Medicine Pediatric Interest Group. "We feel honored to be able to participate in DanceBlue to raise money for children and their families who are so courageously battling cancer. As medical students we have encountered many patients that are battling cancer who have so graciously allowed us to be part of their care and DanceBlue is one small way that we are able to give back to those many patients that we have learned from."
This year is the first year that the Pediatric Interest Group has been able to participate in the DanceBlue Adopt-A-Family program.  Many of the students in the UK College of Medicine have participated in activities with the adopted family throughout the year.
For more information on other DanceBlue events and the opportunities available to donate, visit the Web site: http://sweb.uky.edu/DanceBlue/.