Alumna Recipient of Emerging Artist Award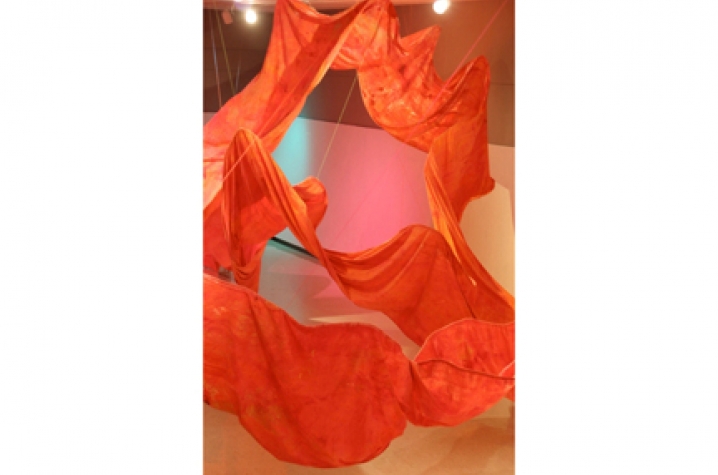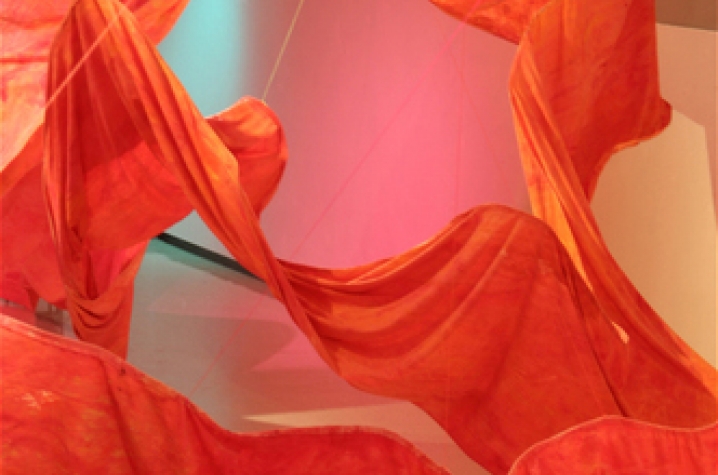 LEXINGTON, Ky. (Sept. 4, 2009) - University of Kentucky art alumna Laura Marie O'Neal Segre-Lewis is the recipient of one of the first four Emerging Artist Awards presented in conjunction with the Kentucky Arts Council's Al Smith Individual Artist Fellowship awards. The new category, which carries a monetary award of $1,000, recognizes artistic excellence for new and emerging artists.
Segre-Lewis, of Wilmore, Ky., holds a bachelor's degree in fine art from Asbury College and earned her master's degree in painting from UK. Borrowing from her background in classical and modern dance, her work explores the question of what is a mark, in addition to dealing with issues of space and patterns of movement. She also pays attention to how the viewer responds and moves through a space constructed through installation. Though her work often begins two dimensionally, it often develops into three dimensions, addressing an entire space.
"My process is both painterly and choreographic -- thinking in terms of carving a space with layers of elements and forms, which might, in turn, direct the viewer through a loosely imposed choreography," noted Segre-Lewis.
The Al Smith Individual Artist Fellowship Program was created to recognize and support Kentucky professional artists who are producing work of creative and artistic excellence. The awards are named after retired Kentucky journalist and past Arts Council Board chair, Al Smith. In alternate years, the Al Smith Individual Artist Fellowships and Emerging Artist Awards are available to writers, composers, choreographers and interdisciplinary artists.
Kentucky Arts Council, the state arts agency, creates opportunities for Kentuckians to value, participate in and benefit from the arts. Council funding is provided by the Kentucky General Assembly and the National Endowment for the Arts.