Artist/Prof Featured in National Jamaican Art Show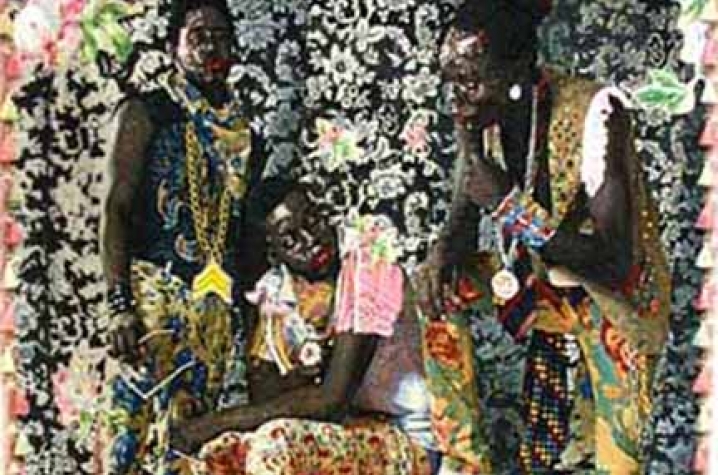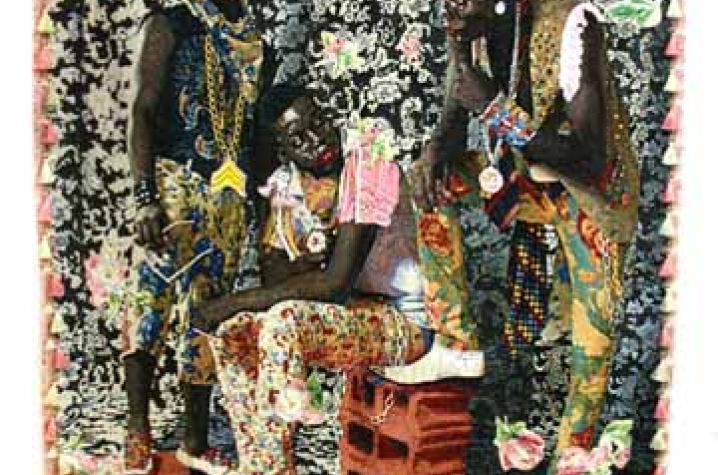 LEXINGTON, Ky. (May 18, 2010) − Ebony Patterson, an assistant professor of painting at the University of Kentucky Department of Art, has been selected to exhibit as part of "Young Talent V" presented by the National Gallery of Jamaica. The exhibition showcasing the work of 14 Jamaican artists opened May 16, at the gallery located in Kingston.
The National Gallery of Jamaica's (NGJ) "Young Talent" series was inaugurated in 1985, with other editions in 1989, 1995, 2002 and now 2010. The objective of the series is to provide exposure to the work of emerging young Jamaican artists. Mini-exhibitions are mounted within the overall exhibition that provide insight into the development and scope of each selected artist.
For "Young Talent V," the NGJ reviewed the work of some 30 Jamaican artists under 40 years old, of which 14 were selected. Patterson was chosen on the basis of her artwork, which includes printmaking, installation and textile work, as well as paintings. Other artists featured in the exhibition are: photographer Marvin Bartley; painter and assemblage artist Keisha Castello; photographer and sculptor Stefan Clarke; painter Michael Elliott; painter Christopher Harris; photographer Marlon James; painter, fashion designer and installation artist Leasho Johnson; jewelry and textile artist Megan McKain; painter Oliver Myrie; drawer and video animator Oneika Russell; painter and assemblage artist Caroline Sardine; and painter and drawer Phillip Thomas. 
"Young Talent V" is curated by NGJ Chief Curator David Boxer and NGJ Executive Director Veerle Poupeye. O'Neil Lawrence is acting as assistant curator to the show.
 
To see work by artists in "Young Talent V" and to read more about the artists, visit NGJ's blog at http://nationalgalleryofjamaica.wordpress.com.
Patterson, who began teaching at UK in the fall of 2007, has participated in several group exhibitions at institutions like the Brooklyn Museum, Tacoma Contemporary, Kingston's Mutual Gallery and France's Centre International d`Art Contemporain. Amid her group show credits are the "Jamaica Biennial 2004" and "Jamaica Biennial 2006" at the NGJ; "Royal Overseas League Travel Scholars 2002 Exhibition" presented in both London and Edinburgh; "Taboo: Identities, Race, Sexuality + The Body" presented at Kingston's Olympia Art Center and the Tuska Center of Contemporary Art at UK, which she also curated; "Rockstone and Bootheel" at Real Art Ways, in Hartford, Conn.; and "Ghetto Biennale 2009" in Port-au-Prince, Haiti.
Patterson's artwork has been featured in several public and private collections. Her art has also been showcased in solo exhibits at University of Montana; Mutual Gallery in Kingston; University City Library in St. Louis, Mo.; and Seeline Gallery in Santa Monica, Calif.