Canon Photog Shares How Photos Affect Mind, Soul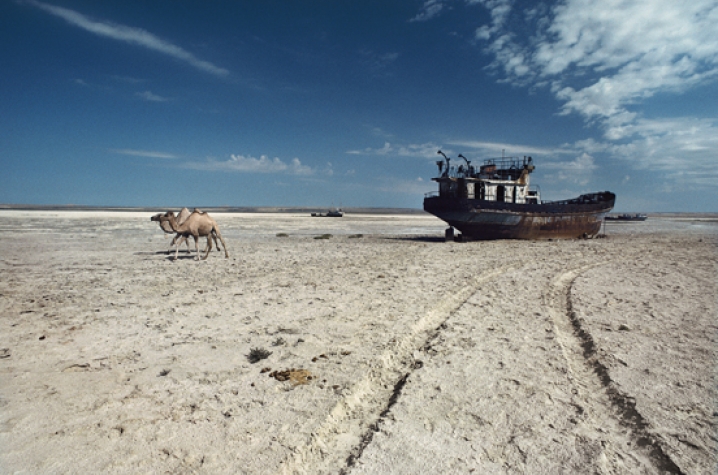 National Geographic photographer Gerd Ludwig lectures at UK.
LEXINGTON, Ky. (April 5, 2010) − The University of Kentucky Department of Art and Canon USA will team up again this spring to present a talk by Canon Explorer of Light Gerd Ludwig. The German-American documentary photographer and photojournalist will visit UK to work with photography students and present a public lecture on his work titled "A Great Photograph Touches the Soul and Broadens the Mind." The free public lecture is scheduled for 6 p.m. Wednesday, April 7, in the Briggs Theatre, located in the UK Fine Arts Building on Rose Street.
 
Gerd Ludwig's photography captures the complexities of life. Whether documenting children born with severe birth defects or the sweetness of an embrace, his photography resonates with the full scale of human emotion.
Ludwig's lecture presentation will span his life's work, from his art school days in Germany to recently published and unpublished images of Russia's warp-speed transformation from communism to runaway capitalism -- marked by bold aspirations, suffering and opportunity. Each image adds a new piece to the eternal puzzle called Russia -- by turns greedy and generous, stoic and exuberant, suspicious and sympathetic -- and it is evident why these stunning, complex, and provocative images have garnered Ludwig's distinction as the world's foremost color photographer documenting this region.
The photographer's lecture will close with an ongoing body of work about the beauty of nature around the world and its destruction due to human recklessness.
Born in Alsfeld, Germany, Ludwig studied with Professor Otto Steinert at the country's Folkwangschule/University of Essen, graduating in 1972. The following year he co-founded VISUM, Germany's first photographer-owned photo agency, and soon began working for magazines such as Geo, Stern, Spiegel, Time, Fortune and Life. In 1984 he re-located to New York, and while continuing to photograph for major international publications and advertising campaigns, he signed on as a contract photographer for National Geographic magazine.
On assignment for National Geographic, he has covered diverse locations around the globe -- from the ecological disasters of California's Salton Sea to the origins of the Grimm Brother's fairy tales in rural Germany; from Tasmania's remote beauty, to Toronto's multi-ethnic society. He is best known, however, as the magazine's front man in the former Soviet Union.
Now based in Los Angeles, Ludwig photographs primarily for National Geographic, occasionally shoots advertising, and lectures at universities and photographic workshops internationally. He is a Canon Explorer of Light, and has won numerous photographic awards, including the 2006 Lucie Award for International Photographer of the Year.
This is the second Canon Explorers of Light visit to the university; UK Department of Art Chair Benjamin C. Withers hopes the department can continue to team up twice a year with Canon to bring many of the world's most noted photographers to Kentucky.
 
"We are so excited to continue this partnership with Canon and thrilled to host such a noted photographer as Gerd Ludwig," noted Ruth Adams, a photographer, digital artist and associate professor at UK. 
The Explorers of Light concept came out of Canon USA in the mid-1990s as a broad ranging initiative for photographic education and inspiration. Today, the group is comprised of 62 of the most influential photographers in the world, each a master of his or her own creative specialty. Explorers share their photographic and technical expertise with eager audiences of photo professionals, hobbyists and enthusiasts in a variety of personal appearances, seminars and gallery showings throughout the U.S. Currently the Explorer program's photographers represent disciplines as varied as photojournalism, aviation, fashion, sports, wedding, nature, advertising, portraiture, food and travel photography. Explorers of Light use Canon EOS photographic equipment.
For more information about the Gerd Ludwig lecture presented by Canon and UK Department of Art, contact Ruth Adams at (859) 257-3280.