Sandoval Featured in New Craft Anthology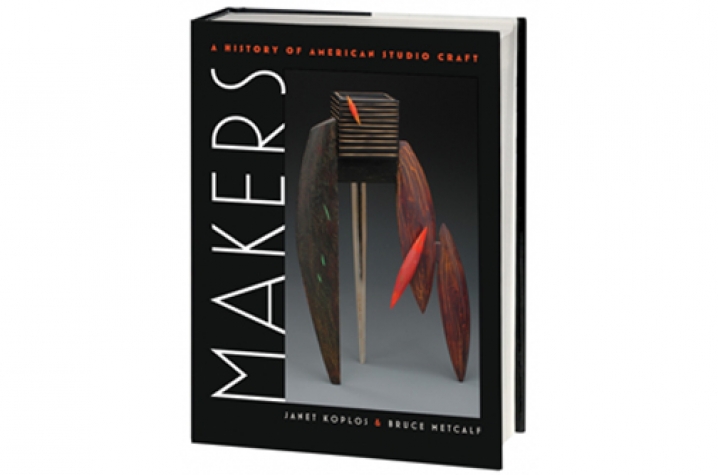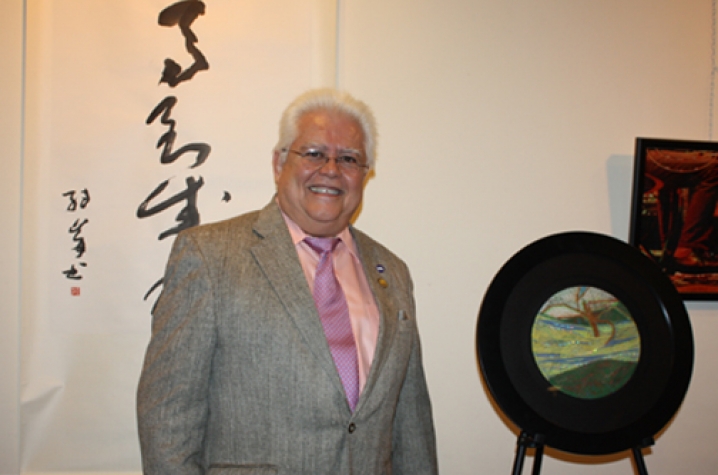 LEXINGTON, Ky. (Nov. 12, 2010) − The artwork and accomplishments of Arturo Alonzo Sandoval, Alumni Endowed Professor of Art at the University of Kentucky Department of Art, was recently featured in "Makers: A History of American Studio Craft," a new anthology published by the University of North Carolina Press.
"Makers" follows the development of studio craft, which includes objects in fiber, clay, glass, wood and metal, from its roots in 19th century reform movements to the end of the 20th century. Authors Janet Koplos and Bruce Metcalf offer a detailed analysis of seminal works while discussing the education, institutional support and philosophical foundations of craft. A vivid and accessible narrative, "Makers" fosters a critical understanding of the field and helps explain craft's place in contemporary culture.
Sandoval, an internationally recognized fiber artist and an American Craft Council Fellow, has also been busy this fall with numerous art exhibitions. Recently, the Columbus Museum of Art accepted one of the artist's pieces, "Pattern Fusion No. 6," into its 2010 textile and quilt collection. Sandoval's work was also exhibited at two Kentucky Guild of Artists and Craftsmen Members shows and at Transylvania University's Morlan Gallery. Another piece of the artist's was presented as a gift from UK to their Confucius Institute partner, Shanghai University.
In addition to his recent exhibitions and the book "Makers," Sandoval has also been featured in a couple other new published works: "Pioneering Quilt Artists 1960-1980: A New Direction in American Art," by Sandra Sider, and "Jack Lenor Larsen's LongHouse," by Molly Chappellet.
"The appearance of Arturo's work in these important and varied publications cements his reputation as one of the most important fiber artists of his generation. We are so privileged to have him on the faculty here at UK," says Benjamin C. Withers, chair of the Department of Art.
In his work, Sandoval explores and recycles 20th century industrial materials that were primarily designed as tapes or films. He manipulates the fibers to create what he describes as a visual vocabulary of the sky, water and landscape. Sandoval's work also often references international and domestic politics, terrorism, nuclear threat, cosmic realms and personal spiritual beliefs.
Sandoval's fiber art works have been displayed extensively regionally and nationally, including exhibitions at New York's Museum of Modern Art; the Smithsonian Museum of American Art; the Indianapolis Museum of Art; the National Vietnam Veteran's Museum; and the Speed Art Museum.
Sandoval's art has also been juried into several international exhibitions, including the 8th and 14th Biennial of Tapestry in Lausanne, Switzerland; the Textile Triennial in Lodz, Poland; and the International Textile Competition in Kyoto, Japan.
Through his creative efforts, Sandoval has been awarded two National Endowment for the Arts (NEA) Visual Arts Fellowships; NEA supported Visiting Artists Grants; two Kentucky Arts Council Al Smith Visual Arts Fellowship awards; two Al Smith Professional Service Awards; the Kentucky Craft Marketing Honorary Award; the Kentucky Craft Marketing and Kentucky Art and Craft Foundation Inc. Rude Osolnik Craftsman Award; the 2003 Governor's Award in the Arts Artist Award; and was presented with a Kentucky Star Award by the Downtown Lexington Corporation in 2007.