Student Artist's Exhibit Explores Human Form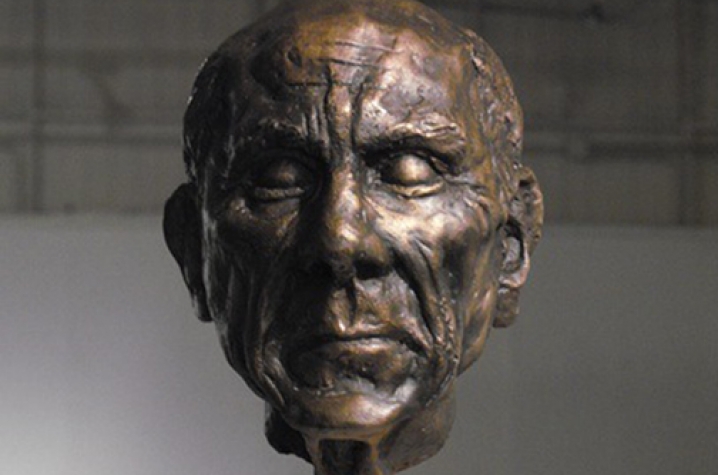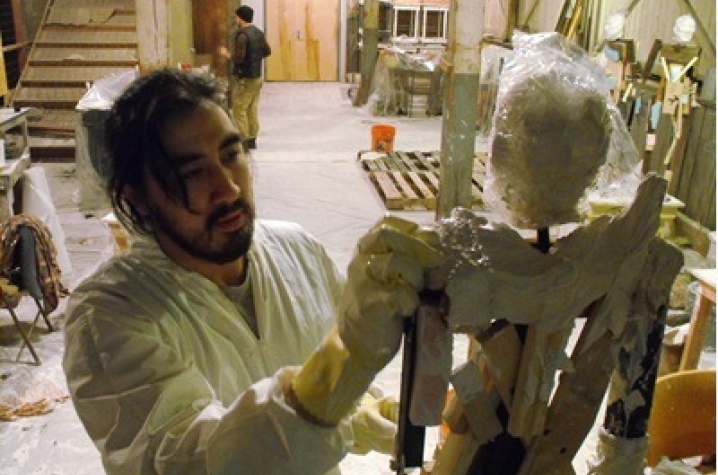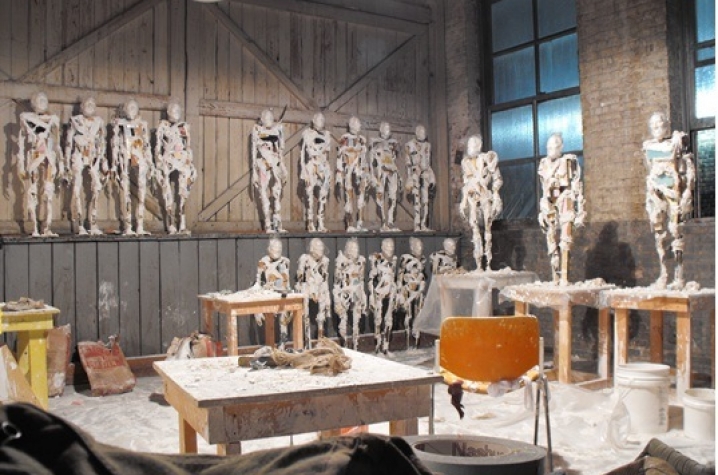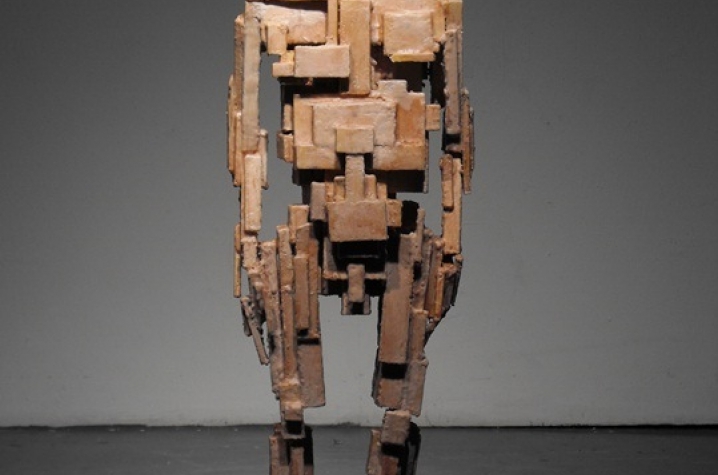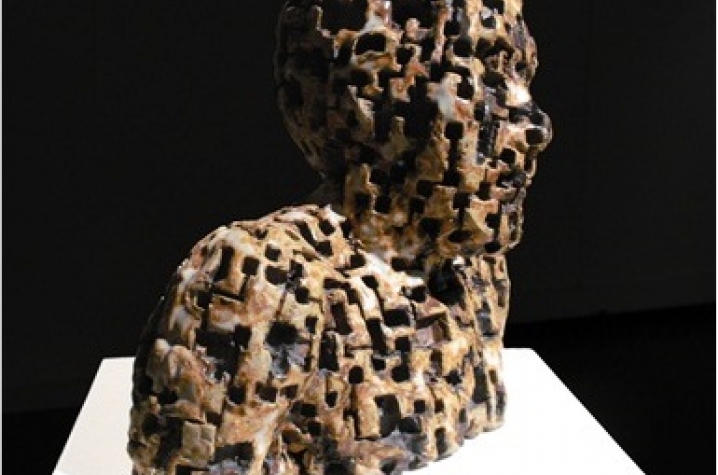 LEXINGTON, Ky. (April 15, 2011) − University of Kentucky art studio senior, Matt Matsubara, is presenting a show on the human form in his Bachelor of Fine Arts (BFA) solo exhibition, "Pablos Army." The show, which is free and open to the public, will be part of Gallery Hop on April 15, and run through April 22, at Lexington Visual Collective, located at 754 North Limestone. A closing reception will be held for the show from 5 to 9 p.m. Friday, April 22.
"Pablos Army" contains work focusing on formal experimentation, dream interpretation, and historical references addressing themes such as identity and the human figure. Matsubara's art is an exploration of the human figure using iron castings, wood assembly, ceramics and mixed media.
"These processes give way to experimentation and observation of how different surfaces or configurations of line, form and material create a particular presence." Matsubara said. "My intention is to combine craft processes and other salvaged materials to create a new interpretation of the figure in sculpture."
The artwork in "Pablos Army" has militaristic undertones with classical and nontraditional representations. Matsubara gained inspiration for his work from such artists as Antony Gormley, Isamu Noguchi and Edwardo Palozzi, who are known for bringing innovative sculpture to the public.
Matsubara is originally from Lexington and has been making sculptures for six years. He studied at Savannah College of Art and Design in Georgia for a year before transferring to UK. He will receive his bachelor's degree in art studio from the UK Department of Art in the UK College of Fine Arts in May. Additionally, Matsubara did a sculpture residency at Big Creek Studio in 2009 in Athens, Ga.
The sculptor gained experience in metal casting by working at the Tuska Fine Art Foundry and Sculpture Trails Outdoor Museum. Matsubara has also volunteered in the construction of the Isaac Murphy Memorial Art Garden.
"My main interests for my future career are passing on traditional craft based knowledge through teaching and creating new possibilities with the different combinations of skills I intend to master in the future," said Matsubara.
While at UK Matsubara has received the Oexmann Original Art Award, which is voted on by the Department of Art faculty, and the Graduate Student Choice Award from the Carey Ellis Juried Art Exhibition. Outside his studies, he also serves as vice president of the SCRAP student sculpture club.
For additional information on this solo exhibition, contact Matt Matsubara by e-mail to makotomatt@gmail.com.
MEDIA CONTACT: Whitney Hale, (859) 257-1754 ext. 229; Whitney.Hale@uky.edu