UK Professors Recognized by State for Artistic Excellence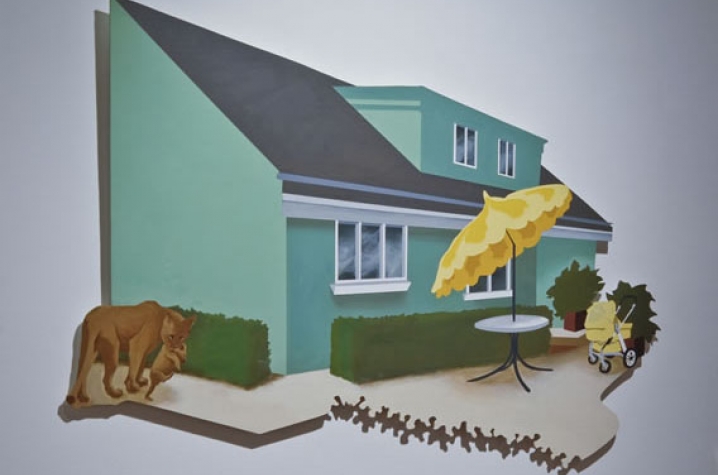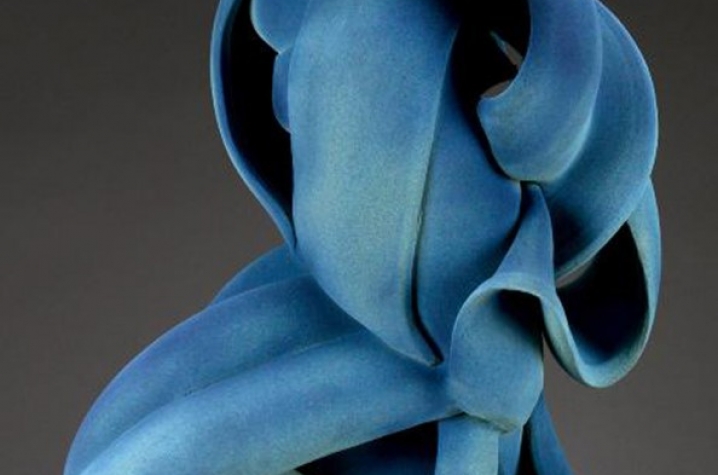 LEXINGTON, Ky. (Aug. 4, 2011) − Two members of the faculty at the University of Kentucky Department of Art are recipients of fellowships from the Kentucky Arts Council that recognize a high level of excellence and creativity in their work. Hunter Stamps, assistant professor of ceramics, and Lori Larusso, part time painting/drawing instructor, are two of the seven recipients of 2011's Al Smith Individual Artist Fellowship Awards. Stamps' sculpture, "Velvet Aberrations," and Larusso's painting, "Your Pride, My Lioness," were among the winning works chosen from 92 fellowship applicants.
Recipients of the $7,500 Al Smith Individual Artist Fellowship must demonstrate artistic excellence and professional achievement. The award is presented in hopes of enhancing the artist's development and encouraging the continuation of the artist's work. The purpose of the fellowship program is to support Kentucky artists engaged in creating artwork of high quality and to recognize creative excellence in practicing, professional Kentucky artists. The awards are named after retired Kentucky journalist and past arts council board chair, Al Smith.
The selection process for the Al Smith Fellowship utilizes a "blind jurying" system that does not provide the selection panel with applicants' names; the panel reviews the work samples and applications according to application numbers only. In alternate years, the Al Smith Individual Artist Fellowships and Emerging Artist Awards are available to writers, composers, choreographers and interdisciplinary artists.
In describing his art, Hunter Stamps says, "my work investigates how the mind collects and organizes fragmented images from memory in order to continuously recreate a sense of history and self. The work manipulates, abstracts and conceptualizes the body's material and psychological reality."
Stamps is fascinated with kiln technology and has built several soda, salt and large wood-burning kilns over the years. At UK, he led a group of students in the experimental research, design and construction of a kiln fueled by used vegetable oil from local restaurants. Stamps received his master's degree from Indiana University and his bachelor's degree from the University of North Carolina at Asheville. He has taught ceramics, sculpture, three-dimensional design and art appreciation courses. His work is exhibited in national and international juried, invitational and solo exhibitions, and has been published in periodicals such as Ceramics Monthly. Stamps also collaborates with his wife Amelia. For more information, visit www.hunterstampssculpture.com.
Lori Larusso's work examines issues of consumption and common contradictions in everyday life. "I am interested in exploring the unavoidable contradictions which exist in our personal (and collective) systems of belief, by pointing to the complexity of individual situations," says Larusso. "Very often, our ideals are a reflection of the way we wish things were, rather than a product of the way we actually experience them."
Larusso received her bachelor's degree from the University of Cincinnati's College of Design, Architecture, Art and Planning. She earned a master's degree from the Maryland Institute College of Art's graduate interdisciplinary program, the Mount Royal School of Art. She is a recipient of the 2010-2011 Milton and Sally Avery Fellowship and a 2011 Visual Arts Fellowship from the MacDowell Colony. Larusso continues to exhibit work in national and international solo, juried and invitational exhibitions. For more information, visit www.lorilarusso.com.
The UK Department of Art, at the UK College of Fine Arts, is an accredited member of the National Association of Schools of Art and Design and offers undergraduate and graduate degrees in the fields of art studio, art history and art education.
MEDIA CONTACT: Whitney Hale, (859) 257-8716 or whitney.hale@uky.edu