ArtsAsia Festival Begins Early With Exhibits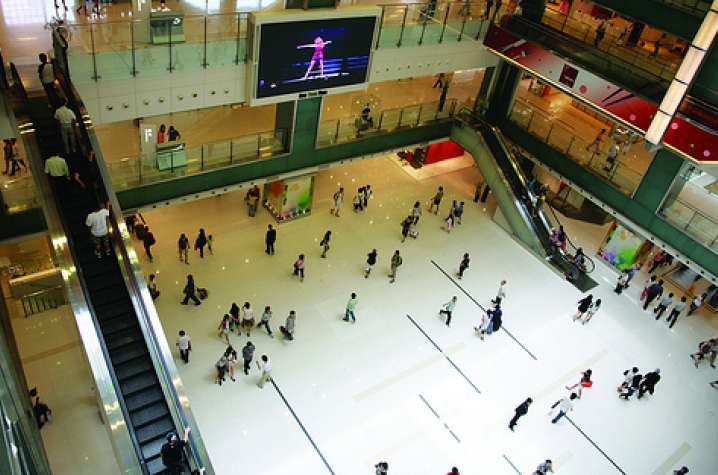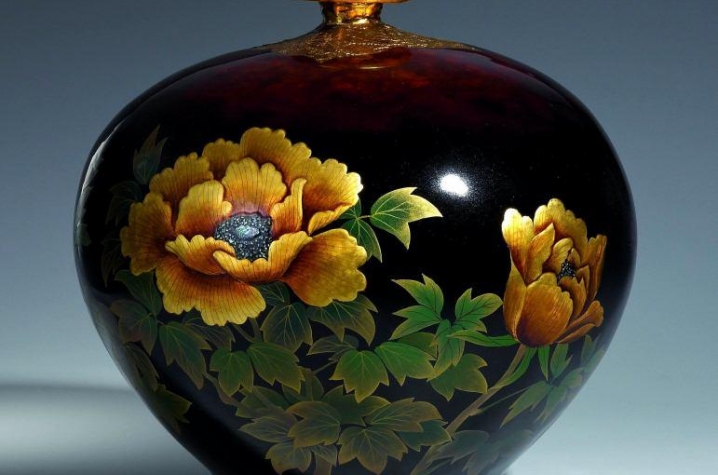 LEXINGTON, Ky. (Sept. 16, 2011) — The University of Kentucky Asia Center is getting a head start on its third annual ArtsAsia Festival this fall, with two art exhibits opening this weekend.
"Culture Flux," a digital installation by Lexington artist Joel Feldman, will be presented on multiple monitors at the Mezzanine Gallery at the Government Center, above Mayor Jim Gray's office downtown.
The exhibition, which opens during the Gallery Hop tonight, runs through Nov. 11 and is presented in partnership with the UK Confucius Institute. 
Feldman's digital work displays sequential photographs of street level China, shown as looping slide shows and stop action animations. They are presented on multiple monitors in the space, allowing the images to constantly interact and interrelate in a manner similar to the constant and rapid shifting juxtaposition of images confronting a visitor to Beijing or the ubiquitous shopping venues in Hong Kong.
"In 'Culture Flux,' one can see glimpses of China that exist in real time for real people," said Anna Brzyski, associate professor in UK's Department of Art. "In these seemingly incongruous images, Feldman has succeeded in producing a quirky, often less than beautiful, but always engrossing portrait of the country and its people that should not be missed."
As part of "Culture Flux" and the ArtsAsia Festival, Feldman will present a lecture on his artistic concepts at 5 p.m. Oct. 12 at the Niles Gallery in UK's Lucille C. Little Fine Arts Library and Learning Center.
"It is really exciting that LAL has had the opportunity to work with such extraordinary local talent," said LAL's Exhibitions and Programs Director Becky Alley. "We feel honored to have the opportunity to present this great project in partnership with the Confucius Institute at UK during the ArtsAsia Festival."
Lexington's Headley Whitney Museum opens "A Shining Heritage: Contemporary Taiwanese Lacquer Art from the Wang Family" on Sunday, Sept. 18.
The exhibit features more than 40 pieces of lacquer art from two generations of one family. Master Wang Ching-Shuang, and sons Wang Shien-Ming and Wang Hsien-Chih have created countless beautiful objects including wall-hangings, screens, vases and boxes that will be on display for only seven weeks before returning to Taiwan.
The exhibit is supported by the Headquarters Administration of Cultural Heritage in Taiwan, the National Taiwan Craft Research and Development Institute, the Cultural Affairs Bureau of Nantou County Government in Taiwan, the Taiwanese American Association of Central Kentucky (TAA) and the UK Department of Art.
"The works are spectacular," said Andrew Maske, assistant professor in UK's Department of Art and curator of the exhibit. "The artist, Mr. Wang Ching-Shuang, studied Japanese lacquer techniques during the colonial period and has continued to use them to this day. As a result, his works are very pan-Asian in nature."
The Headley Whitney Museum has another exhibition curated by Maske opening this weekend as well, titled, "Color and Form: A Selection of Japanese and Japan-Inspired Ceramics."
As a part of the exhibit and the ArtsAsia Festival, the Wang family will present a lecture on the "History and Techniques of Lacquer Arts" at 2 p.m. Oct. 2 at the Headley Whitney.
These exhibits are part of the third annual ArtsAsia Festival, which runs Oct. 2-18.
The ArtsAsia Festival, which is organized by the UK Asia Center and the UK College of Fine Arts, draws top-caliber performers, artists and scholars to UK and Lexington venues, showcasing the region's diversity with world-renowned performances, celebrated scholars, and fascinating visual arts.  This year's events include Chinese puppet theatre, throat singers from Tuva and dance from India and Japan.  Learn more at www.uky.edu/centers/asia.
The UK Asia Center works with UK to prepare the Commonwealth for the global economy. The center develops new curricula about Asia at UK, sponsors Asian cultural events, trains K-12 teachers in how to teach about Asia, develops partnerships with universities in Asia and offers UK students scholarships to study abroad in Asia.