ArtsAsia Festival returns to Lexington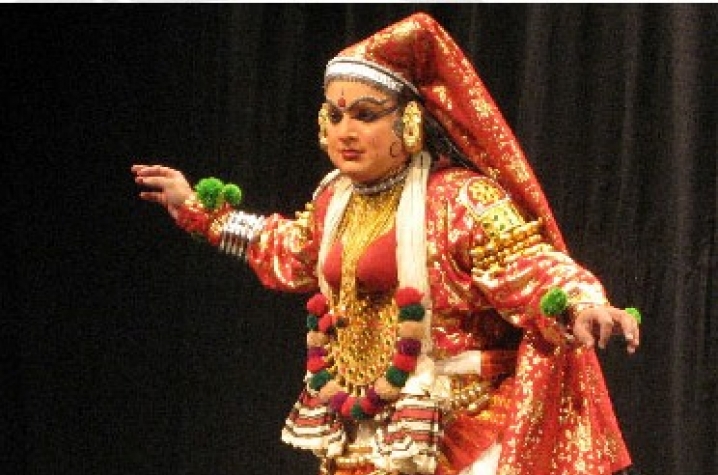 LEXINGTON, Ky. (Nov. 4, 2010) — The University of Kentucky's Asia Center will explore "Living Traditions" of Asia in the second annual ArtsAsia Festival from Nov. 6-13. The UK Asian Fine Arts Initiative, the UK Confucius Institute, the UK Vice President for Research and the Transylvania University Morlan Gallery are co-sponsors of this series of events, which are all open to the public.
The ArtsAsia Festival draws top-caliber performers, visual artists and scholars to UK and Lexington venues. This year's events will highlight how traditional artistic and cultural practices of Asia are being kept alive and adapted for contemporary times.
The 2010 ArtsAsia Festival kicks off this year with the Confucius Institute Inaugural Ceremony and Concert at 6:45 p.m. on Saturday, Nov. 6. Former U.S. Labor Secretary Elaine Chao will deliver the ceremony's keynote speech. The free concert, which begins at 8 p.m., will include world-renowned guest violin soloist Sha, as well as the Yandong Shaolin, a troupe of Tony Award-nominated Kung Fu artists.
Highlights of this year's ArtsAsia Festival include:
·         Experimental music from East Asia on traditional zither instruments — the quartet IIIZ+ ("three zee plus") in concert. IIIZ+ will also be holding informational sessions and demonstrations with traditional zithers throughout the festival.
·         A performance of bharatanatyam Indian dance, by Priyadarsini Govind of Chennai, India, with live musicians
·         Demonstrations of classical Japanese theatre forms — Noh and Bugaku
·         Ensemble music and shadow puppetry from Southeast Asia
·         Exhibitions of Chinese painting, calligraphy and sculptural folk art with demonstrations and workshops in these art forms
·         A symposium on the influence Japan has had on American ceramics
·         An anime film festival
A full list of events and information on show times, locations and tickets for events that require them are on the Asia Center website at www.uky.edu/centers/asia.

"We are very lucky to receive such talent here in Lexington. These are truly special artists and events that we would normally have to travel far to see," said Asia Center Assistant Director, Shana Herron. "ArtsAsia is our way of inviting the community to join us in learning more about Asian cultures and to inspire us to continue our studies throughout the year."
The UK Asia Center works with UK to prepare the Commonwealth for the global economy. The Center develops new curricula about Asia at UK, sponsors Asian cultural events, trains K-12 teachers in how to teach about Asia, develops partnerships with universities in Asia and offers UK students scholarships to study abroad in Asia.