Indian Dance Master Shares Tradition at UK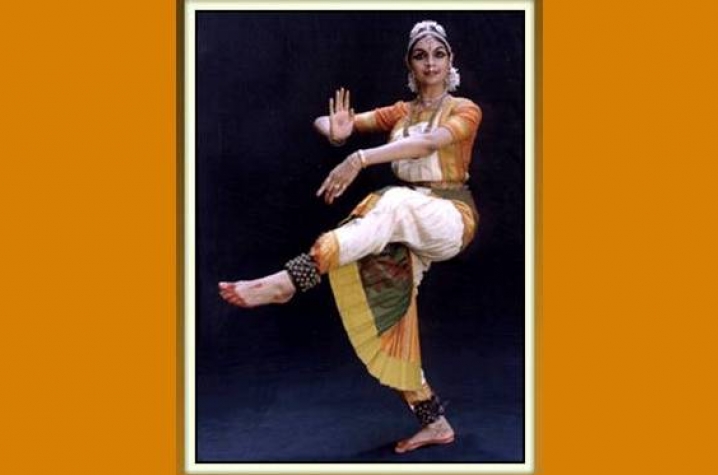 LEXINGTON, Ky. (Nov. 9, 2010) — Local bharatanatyam dance teacher Lakshmi Sriraman met her teacher six years ago, and now she is looking forward to introducing her own students to this influential figure. 
World-renowned bharatanatyam teacher Priyadarsini Govind will be coming to the University of Kentucky as part of the 2010 ArtsAsia Festival. Govind will give a performance accompanied by live musicians at 7:30 p.m., Nov. 9 in the UK Student Center Grand Ballroom.  
Tickets are available from the Student Center box office by calling (859) 257-8427. Bharatanatyam will conduct workshops on the evenings of Nov. 8 and 10. Register by calling the Asia Center at (859) 257-7858.
"I can't tell you how blessed we are that she is coming to Lexington," said Sriraman. "She is not only a sought-after performer, but she is also a sought-after teacher. I'm going to be learning from her along with my students."
A native of Chennai, India, Govind is making her first visit to Kentucky. Bharatanatyam, however, is a popular dance form in the Bluegrass Region, thanks to teachers like Sriraman and others. It is a traditional form that has been handed from teacher to student over the last 2,000 years.
"Bharatanatyam is one of the oldest classical dance forms from India," said Sriraman. "It has been morphing into different forms and withstanding the test of time, and that's what makes any art a classical art. It absorbs today and still keeps the essence of the art form itself."
If you go to a bharatanatyam recital you will see two aspects, according to Sriraman. "One is storytelling, the other is more pure, rhythmic dance. Many compositions are written in praise of a god or goddess. So there is a lot of mythology involved in the story telling," she said. "[This is] married with very intricate rhythmic patterns like what you'll see in River Dance or flamenco. Not only are the feet involved, but the hands as well."
For Lexingtonians who are not familiar with bharatanatyam, Sriraman says Govind makes it accessible.  "She [Govind] doesn't do it in a way that says, 'Here, this is what I'm going to offer. So come and get it.' She reaches out and says 'I'm going to create it in a way that we can all enjoy and experience it,'" Sriraman explained.
Govind is considered one of the foremost bharatanatyam dancers in the world among the current generation. She studied with two masters of the form in India from a very young age. "The visual delight of seeing her dance is something you have to experience to put it in words for yourself," said Sriraman. "The clean lines of her dance, the perfection in her movement...she does it effortlessly. What she does is so intense, yet she makes everything look so easy."
The 2010 ArtsAsia Festival – "Living Traditions" sponsored by the UK Asia Center is Nov. 6- 13, and brings top caliber performers, visual artists and scholars to UK and Lexington venues.  The full schedule of events and information on locations, and tickets for the events that require them are on the UK Asia Center website- www.uky.edu/centers/asia.