It's High Tide for Sea Chanteys: UK's Revell Carr Explains TikTok Popularity of 19th Century Work Songs
LEXINGTON, Ky. (Sept. 17, 2021) — Before giving someone the "old heave-ho" meant "you're fired," the terminology was most commonly used, or sung, by sailors on the high seas. But that nautical expression and others made a huge comeback in recent months as Sea Shanty TikTok took to the waves of the social media platform.
To find out more about the music and its popularity, UKNow recently took a deep dive into the world of sea chanteys with University of Kentucky School of Music ethnomusicologist and John Jacob Niles Center for American Music Director Revell Carr, Ph.D.
UKNow: How were you introduced to sea shanties?
Revell Carr: I was fortunate to grow up on the coast of Connecticut, where my father worked as a maritime historian at a place called Mystic Seaport Museum, which is a big living history museum with a seaport village and a collection of old sailing ships. As a teenager my summer job was working at the museum, giving demonstrations of sailor's jobs and skills, including setting and furling sails on the ships and operating some of the ships' heavy machinery like pumps and capstans. So, I learned to sing chanteys as part of that.
UKNow: What is a sea shanty or chantey? Was there a purpose to the art form?
Carr: It's a stretch to call chanteys an "art form." They are a kind of song that serves a function. Sea chanteys (the American spelling is with a "ch," the British spelling is with "sh") are work songs that were sung by sailors aboard deep-water sailing vessels during the 19th century.
There were two basic types of chanteys — hauling and heaving. Hauling chanteys were for jobs that required short bursts of effort, like hauling up the sails. They are, at their most basic, just a musical way of saying "1, 2, 3, PULL!"
Heaving chanteys tend to be longer and more complex, used when a job requires continuous effort, such as using the flywheel pumps to pump water out of the bilge, or using a capstan or windlass to raise the anchor. Either way, the songs are used to set a good tempo and rhythm for the work, and to take the sailors' minds off the drudgery of their jobs. There were also lots of other songs that sailors sang that weren't used as work songs. Those are not sea chanteys, so we just call them sea songs or sea music.
UKNow: What made you interested in studying/researching sea chanteys?
Carr: After college I moved to California and I was hired as an educator at the San Francisco Maritime National Historical Park, where I used what I had learned at Mystic Seaport to create educational programs using music to teach about history. I also got to lead a monthly sea chantey singalong down in the hold of one of the historic ships, attended by over a hundred singers each month. So, after a while it seemed like the next step would be to go to graduate school so I could really research the songs and what they represent.
To me, the most amazing thing about sea music is how global it is. There are sea chantey type songs in every seafaring culture on Earth, so it's something that can really unite people.
UKNow: Most people think of sailors being related to sea chanteys, did pirates partake in the tradition as well?
Carr: Actually, no, contrary to what many people think, pirates did not sing sea chanteys. Piracy has existed in many forms for thousands of years all over the world, and most of them did not speak English. The kinds of pirates that we think of from the movies and popular culture, were around from the 1500s through the 1700s.
The English-language sea chantey tradition didn't really begin until the 1800s. But although there are no pirate "chanteys," there were plenty of songs written about pirates that were sung by regular seamen as well as, presumably, the pirates themselves. One of my favorite ballads about piracy is called "The Flying Cloud," sung by the late great British ballad singer Louisa Jo (nee Louis) Killen. (Listen to "The Flying Cloud here: www.youtube.com/watch?v=ccvt2NrsBiQ.)
UKNow: Would chanteys be considered folk music or another genre? 
Carr: Of course, chanteys are a type of "folk music" in that they were composed by ordinary working people for other working people, and not by professional songwriters. They are part of a branch of folk music called "occupational songs," so in many ways they are similar to songs found in other trades, like railroad or miners' songs, and also like other forms of work song like chain gang songs, gandy dancer songs, field hollers and even the blues.
UKNow: Sea chanteys became popular on TikTok recently. Why do you think chanteys resonated with this new audience?
Carr: For one thing, chanteys are designed to be sung by untrained groups of singers, so they are easy for anyone to sing along. Sailors used these songs not only for work, but as a way of creating bonds between the crew of the ships when they were isolated at sea for weeks or months at a time.
So, during this time when everyone has been isolated by the pandemic, these songs have given people an easy way to make music together and feel that kind of bond. Also, it's important to remember that the sailors who originated this music were very young, mostly in their teens and 20s, so it should not be surprising that young people still find this music appealing.
UKNow: Do you have a personal favorite?
Carr: I have SO many favorites, it's hard to pick just one but I can give you a few examples that I love.
One of the first chanteys I ever learned, and one that inspired my book on Hawaiian music in the 19th century, is called "John Kanaka." It was a chantey used at the halyards to haul up the sails, and it contains lyrics in Hawaiian which are properly pronounced "too lie ay" (NOT "too rye ay").
Another favorite is a capstan chantey called "Paddy Lay Back," which is fun because of the complexity of its call-and-response form. Here is video of some of the guys I used to sing with at the chantey sing along in San Francisco: https://youtu.be/mxafbaW7gDc.
UKNow: How does one learn more? Any good resources to listen to sea chanteys you'd suggest?
Carr: As for listening to chanteys, I recommend the collection "Classic Maritime Music from Smithsonian Folkways."
I also highly recommend the YouTube channel of my friend, Dr. Gibb Schreffler, of Pomona College in California. He has recorded himself singing just about every chantey that's ever been published in a song book. It's a great resource!
If you want to learn more, the classic book on sea chanteys is "Shanties From the Seven Seas" by Stan Hugill, but a couple of other great books are "Chanteying Aboard American Ships" by Frederick Pease Harlow, and "Roll and Go: Songs of American Sailormen" by Joanna Colcord.
Also, a great sea music scholar from Massachusetts named Stuart Frank has compiled the best book on pirate songs, called "The Book of Pirate Songs."
James Revell Carr, associate professor in the UK School of Music Division of Musicology and Ethnomusicology and director of the John Jacob Niles Center for American Music, studies the importance of travel and commerce in the development of hybrid music and dance cultures. His major interests include sea chanteys, Anglo-American balladry, Hawaiian music, folk music revivals and improvisational rock.
Carr's first book, "Hawaiian Music in Motion: Mariners, Missionaries, and Minstrels" (University of Illinois Press, 2014), about the musical exchange between American sailors and Hawaiian musicians in the 19th century, was a co-recipient of the Society of Ethnomusicology's Alan P. Merriam Prize for outstanding book in ethnomusicology for 2015. Carr has articles and reviews in the Journal of American Folklore, The Yearbook for Traditional Music, The Oxford Encyclopedia of Maritime History, The Journal of British Studies, American Historical Review and others. He has also published essays in numerous books about The Grateful Dead and their fans, the Deadheads, which will be the topic of his next book.
Carr is currently the chair of the Historical Ethnomusicology Section of the Society for Ethnomusicology. He presents his work at the conferences of the Society for Ethnomusicology, the Society for American Music, the Southwest Popular Culture Association, the International Council for Traditional Music and other national and international symposia.
The School of Music at UK College of Fine Arts has garnered a national reputation for high-caliber education in opera, choral and instrumental music performance, as well as music education, music therapy, composition and theory and music history.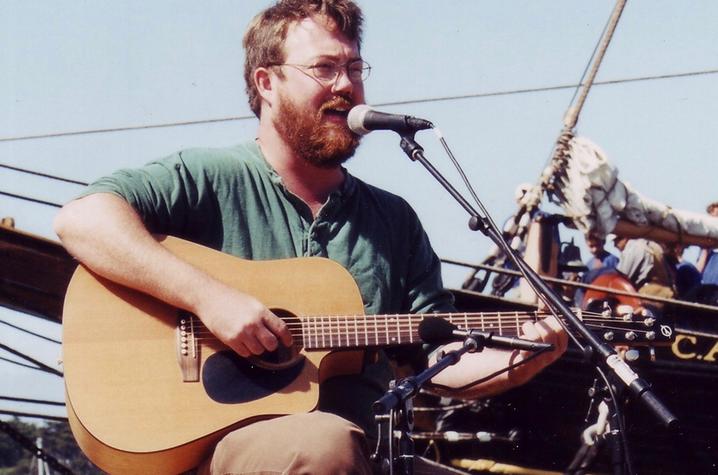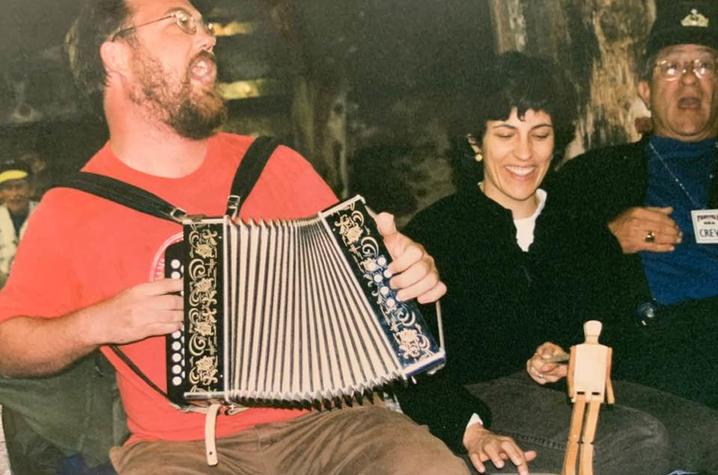 The University of Kentucky is increasingly the first choice for students, faculty and staff to pursue their passions and their professional goals. In the last two years, Forbes has named UK among the best employers for diversity, and INSIGHT into Diversity recognized us as a Diversity Champion four years running. UK is ranked among the top 30 campuses in the nation for LGBTQ* inclusion and safety. UK has been judged a "Great College to Work for" three years in a row, and UK is among only 22 universities in the country on Forbes' list of "America's Best Employers."  We are ranked among the top 10 percent of public institutions for research expenditures — a tangible symbol of our breadth and depth as a university focused on discovery that changes lives and communities. And our patients know and appreciate the fact that UK HealthCare has been named the state's top hospital for five straight years. Accolades and honors are great. But they are more important for what they represent: the idea that creating a community of belonging and commitment to excellence is how we honor our mission to be not simply the University of Kentucky, but the University for Kentucky.