Bluegrass Opera Presents New Works for Education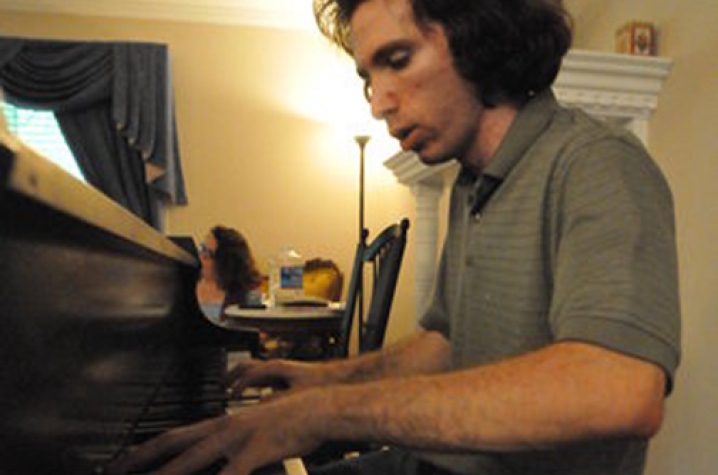 LEXINGTON, Ky. (March 15, 2011) — The Bluegrass Opera will return to the stage later this month to present "I Can't Believe It's Opera: Volume 2," a special production to benefit education in central Kentucky. The new works will be presented at 7 p.m. Saturday, March 19, in the auditorium of Temple Adath Israel, located at 124 N. Ashland Ave. in Lexington.
The opera program will feature scenes from seven new American operas. Composers from coast to coast will be in attendance for the performance. The production will include a mélange of comedy, tragedy and avant-garde music. 
"This is an especially exciting program for us," says Lorne Dechtenberg, artistic director of the Bluegrass Opera and University of Kentucky alumnus. "Not only will we kick the visual pizzazz up a notch from our previous performances, but the audience will also have a say in the fate of each of these new works."
Audience members will be asked to rank their favorite pieces from the program and their votes will help shape the company's decision regarding which works to premiere in their entirety this summer and beyond.
Led by Dechtenberg, who received his doctorate from UK School of Music in 2010, and the company's stage director, Bill Barto, the cast of "I Can't Believe It's Opera: Volume 2,"  includes eight veteran singer-actors, along with three gifted UK students: graduate vocal performance student Holly Flack, a student of Endowed Chair, Professor of Voice Cynthia Lawrence; and undergraduate voice performance majors Phillip K. Bullock and La'Shelle Allen.
Together, the 11 performers will offer the audience samples from a broad spectrum of musical and dramatic styles. Offerings include: "The Three Fat Women of Antibes," by California composer Mona Lyn Reese, based upon the novel written by Maugham; "Amontillado," by Houston's Charles Fitts, based on the short story by Edgar Allan Poe; "The Sailor-Boy and the Falcon," by New York composer Paul Siskind, based on a short story by Isak Dinesen; and "Don Perlimplin," by Gerald Janecek, based on the play by Federico Garcia Lorca.
Janecek is a professor of Russian studies at UK. Bluegrass Opera first presented a concert performance of Janecek's opera in 2009, and plans to remount it April 14, at Natasha's Bistro, in downtown Lexington.
The Bluegrass Opera is a nonprofit performing arts company that specializes in the performance of new musical works for the stage, such as operas and musicals. It is the only professional opera company in the country that is dedicated exclusively to new works and that does not charge composers a fee to submit their music.
Tickets for "I Can't Believe It's Opera: Volume 2" are $25 for general admission, and $10 for students with valid student ID. For more information on the Bluegrass Opera or this production, visit the company's website at http://bluegrassopera.org or contact Lorne Dechtenberg at (859) 940-9379.

MEDIA CONTACT: Whitney Hale, (859) 257-1754 ext. 229; Whitney.Hale@uky.edu