Cari Norris, Sara Grey and Kieron Means to Play UK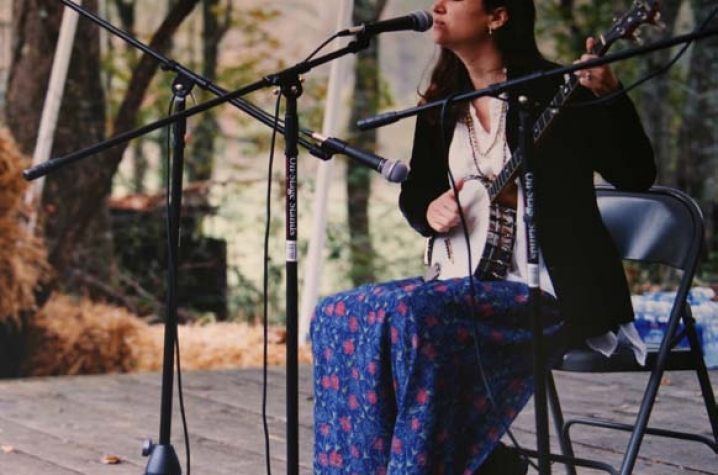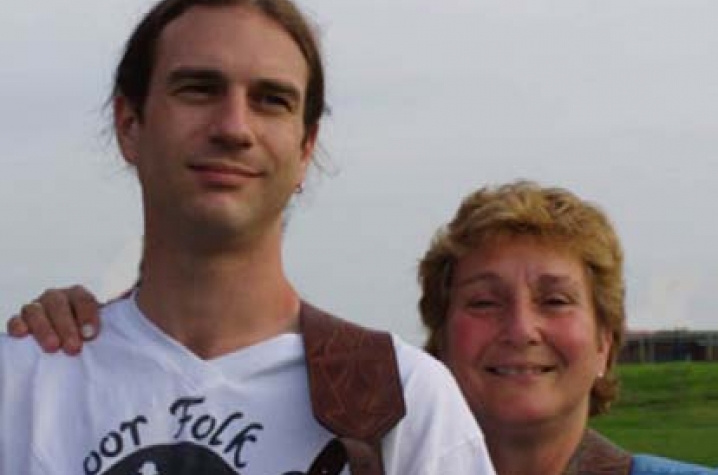 LEXINGTON, Ky. (Oct. 27, 2011) − Music lovers will be treated to the traditional music of singer/songwriter and multi-instrumentalist Cari Norris this week at the University of Kentucky in the "Appalachia in the Bluegrass" concert series. The Cari Norris concert will start at noon Friday, Oct. 28. The following week, the mother-son duo Sara Grey and Kieron Means will share the traditional music of the United States. and United Kingdom as part of the concert series. The Sara Grey and Kieron Means concert is scheduled for noon Friday, Nov. 4. Both concerts, which are free and open to the public, will be presented in the Niles Gallery, located in University of Kentucky's Lucille C. Little Fine Arts Library and Learning Center.  
Singer/songwriter Cari Norris returns to UK
Cari Norris' music stems from the traditions of her grandmother, the late Lily May Ledford, the original leader of the first all-women string band in radio, The Coon Creek Girls. Norris performs ancient ballads, as well as original songs on guitar, clawhammer banjo and mountain dulcimer. She has studied with master Appalachian musicians such as Jean Ritchie, Lee Sexton, Rich Kirby and Sue Massek. Norris has appeared all over Kentucky, surrounding states, and in New England at festivals, concerts, teaching workshops and school programs. She has been featured on several Kentucky Educational Television programs such as "Kentucky Life," "Mixed Media" and "Jubilee," in which she performed with Jean Ritchie.
Being rocked to sleep as a child by the Kentucky mountain ballads of her grandmother forever marked Norris' musical sensibilities with what has been described as the "lonesome mountain sound." She has produced three solo recordings, "Morning and Night," "Cari's Old Christmas" and "In and Out of the Garden." She also co-produced "Gems," the widely acclaimed solo recording of Lily May Ledford available on June Appal Records.
 
To see video of Cari Norris performing "Glad Reunion Day" on "The Pickin' Ranch" TV show in Louisville, Ky., visit YouTube at: http://youtu.be/Jtwyz7nWV1U.
Mother-son duo from England explores connections in music
Sara Grey grew up in New Hampshire but has lived in North Carolina, Ohio, Montana, New York, Pennsylvania, Arizona,  Wales, Scotland and England. As a youngster in North Carolina, she first heard mountain music and developed a love for the old-time banjo music and songs. Grey, a singer and banjo player, has carried this interest into her adult life studying folklore and collecting and performing music from the various areas in which she has lived.
Grey has sung at more than 150 folk clubs in England, Scotland and Wales and has performed at more than 60 different folk and bluegrass festivals. She has appeared on BBC-TV Scotland and with the McCalmans on Grampian Television. Grey has toured abroad in Belgium, Bermuda, Canada, Cyprus, Denmark, France, Germany, Holland, Ireland, Italy, Poland, Norway, Lithuania, Australia and the U.S.
Grey has been living in England for the last 38 years. She has always been interested in the migration of songs across the Atlantic and it was as a result of a collecting trip to Scotland in1970 that she moved to the U.K. Grey has been working closely with other traditional singers from Scotland and Ireland to look at the movement of Celtic songs and how they change.
Kieron Means is a singer of both traditional and contemporary songs, as well as a guitar player of great merit. His voice is described as smooth as silk, rich and mellow. Means is the son of Grey and music journalist Andrew Means, one time writer for Melody Maker. Means was born in the U.S. and grew up in Britain gaining a great love of the music of both traditions as well as the contemporary scene. He has become a performer of traditional songs from the U.S. and the U.K. and many of the contemporary songs he sings he has written himself.
Means has toured in the states and often performed with Grey. He performed at Whitby and Wadebridge festivals in 2000. The first CD from Means received much praise with air play on "Travelling Folk" and "Mr. Anderson's Fine Tunes" both on radio Scotland.
To listen to music from Sara Grey and Kieron Means, visit Grey's website at www.saragrey.net.
The annual "Appalachia in the Bluegrass" concert series, presented by UK's John Jacob Niles Center for American Music, explores and celebrates traditional music of the Appalachian region. A variety of traditional Appalachian music has been represented through the past few years; from old-time sounds of a mountain banjo player to blues-infused styles of music. This year's concert series focuses on different types of American folk music celebrating its roots in old-time music. The Niles Center is a collaborative research and performance center of the UK College of Fine Arts, UK School of Music and UK Libraries.
This year's concert series is sponsored by the Office of the Provost, the Niles Center and the Appalachian Studies Program.
For more information on the Cari Norris or Sara Grey and Kieron Means concerts or the "Appalachia in the Bluegrass" concert series, contact Ron Pen, director of the Niles Center by e-mail to Ron.Pen@uky.edu or visit www.uky.edu/FineArts/Music/Niles.
MEDIA CONTACT: Whitney Hale, (859) 257-8716 or whitney.hale@uky.edu