Curtain to Rise on Met Auditions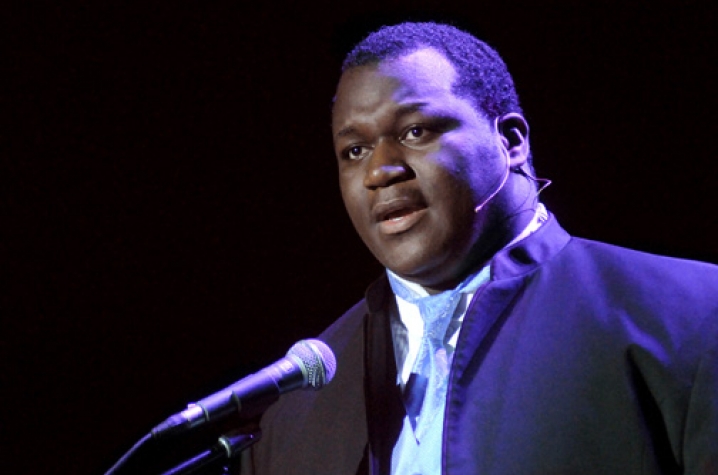 LEXINGTON, Ky. (Nov. 15, 2010) − The Metropolitan (Met) Opera National Council Auditions program comes to Memorial Hall in search of the district's most talented young opera singers. The auditions will begin at 10 a.m. Saturday, Nov. 20.
The Kentucky District Auditions, which are free and open to the public, are sponsored by the Lexington Opera Society and University of Kentucky Opera Theatre. The approximately 30 participating opera vocalists will be judged by master vocal coach Danielle Orlando, William J. Powers, associate director of the Met's Lindemann Young Artist Development Program, and celebrated bass Samuel Ramey.
Ramey, recognized as one of the music world's foremost interpreters of bass and bass-baritone operatic and concert repertoire, will host a master class following the auditions. One of the most recorded bass voices to date, Ramey has been awarded numerous prestigious awards, including three Grammy Awards, Grand Prix du Disc Awards and "Best of the Year" citations from journals such as Stereo Review and Opera News. The class is scheduled for 2 p.m. Sunday, Nov. 21, in Memorial Hall. This event is also free and open to the public.
The Metropolitan Opera National Council Auditions strive to discover new, exceptional talent while providing a venue for young opera singers from all levels of experience to be heard by a representative of the Met. The program, designed to assist talented young opera singers in the development of their careers, holds annual auditions in 14 regions of the U.S. and Canada.
In addition, the auditions serve to discover new participants in the Met's Lindemann Young Artist Development Program, a program designed to nurture the most talented young artists through training and performance opportunities. The program also provides financial aid and supervised artistic direction for young artists.
The first step in the competition process is auditioning at the district level. Contestants can choose to compete in any district, regardless of their place of residence. Winners of the Kentucky District auditions will advance to the Mid-South Regional finals to be held Feb. 5, 2011, in Memphis, Tenn., where they compete for a trip to New York to participate in the National Semi-Finals in early March. Approximately 10 national finalists are selected to compete in the Grand Finals Concert accompanied by the Metropolitan Opera Orchestra. The Grand Finals Concert is a public concert held at the Met, and will be broadcast nationwide on the Metropolitan Opera Radio Network.
For more information on the District Met auditions, contact the UK Opera Theatre at (859) 257-9331, or visit online at www.kydistrictauditions.org/currentseason.html.