Exile to Play Benefit at Singletary Center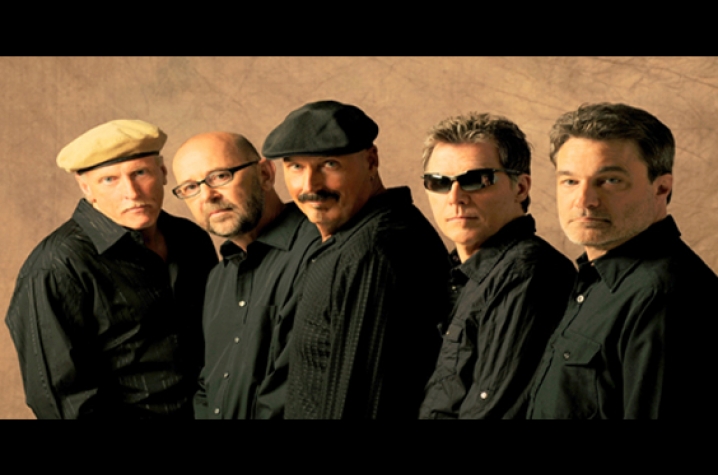 LEXINGTON, Ky. (April 1, 2011) − More than a year after their last performance in Lexington, the popular Kentucky band Exile returns to town to raise money for a good cause. The band will present a special benefit show for the National Drug Endangered Children Training and Advocacy Center at 7:30 p.m. Saturday, April 2, at the University of Kentucky Singletary Center for the Arts Recital Hall.
In 1963, a group calling themselves The Exiles climbed onto a park stage in Richmond, Ky., and proceeded to make musical history. Some 48 years later, Exile is still rocking with a mix of original and pivotal members.
With its current line-up of J.P. Pennington, Les Taylor, Sonny LeMaire, Marlon Hargis and Steve Goetzman touring, creating and recording new music, Exile can reflect back on a career that amassed 11 No. 1 country and pop hits, two gold albums, and hundreds of thousands of fans.
Following the band's debut, The Exiles steadily moved on to regional and later national fame. In 1966, American Bandstand's host Dick Clark tapped the band for "Caravan of Stars," a touring company headlined by the likes of Freddy Cannon, Bryan Hyland and B.J. Thomas.
Over the next few years, the band (which changed its name to Exile in 1973) garnered record deals in New York, Chicago and Los Angeles. But it wasn't until 1978 that the band scored its first major hit with "Kiss You All Over." The song went to No. 1 on the Billboard pop chart and stayed there for four weeks. In 2010, the song was named to a top 10 "sexiest song ever" list compiled by Billboard.
To hear the Exile hit "Kiss You All Over," visit the group's website at www.exile.biz.
By the late 1980s, members of the original band began to head in different musical directions. After a hiatus, during which Pennington headed and toured with various combinations of the band, Exile's original country line-up reunited in 2007 for a one-time benefit show and were met with great audience response. Four years later the group is performing for audiences across the nation.
The National Drug Endangered Children Training and Advocacy Center is a nonprofit organization with the mission of rescuing child victims of drug-related crime through teaching law enforcement officers, social service workers, medical and mental health care provider's special methods of investigation and assessment that can improve the ability of the system to protect children who are discovered living in and endangered by dangerous drug environments. The center has operated out of UK since receiving grant funding from the Appalachian Regional Commission in 2005.
Tickets for the Exile concert are $35 for general admission, $30 for UK faculty and staff, and $20 for students. A processing fee will be added upon completion of transaction. Tickets can be purchased through the Singletary Center Ticket Office by phone at (859) 257-4929, online at www.singletarytickets.com, or in person at the Ticket Office.