McCowns, Carl Jones and James Bryan to Play Niles Center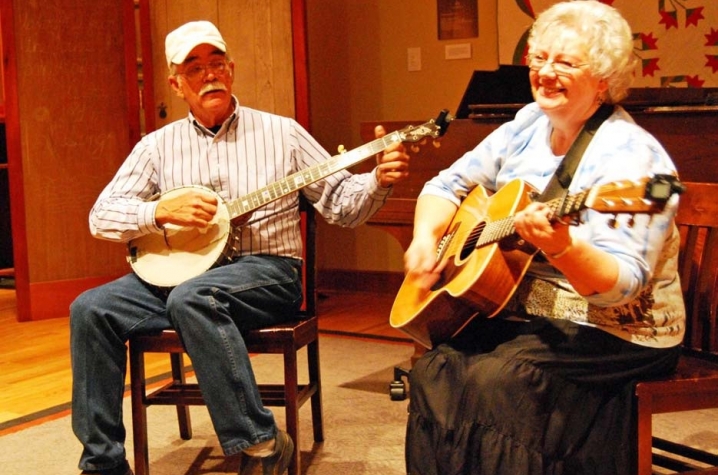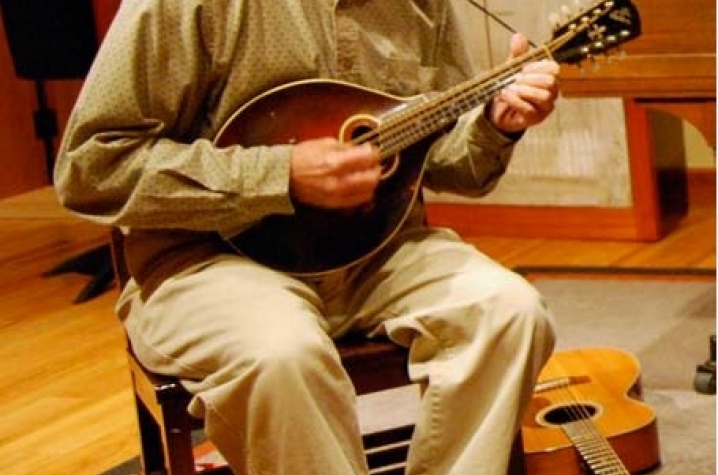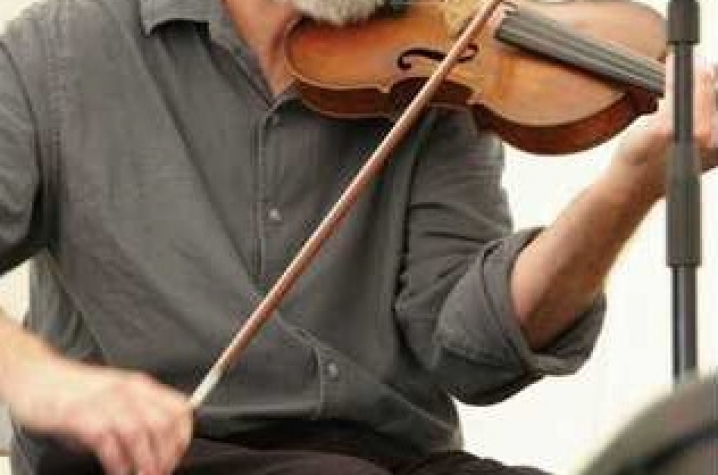 LEXINGTON, Ky. (Oct. 12, 2011) − Husband and wife duo Jimmy and Ada McCown, and old-time musicians Carl Jones and James Bryan will be featured in the next two concerts presented in the "Appalachia in the Bluegrass" concert series. Jimmy and Ada McCown's concert will start at noon Friday, Oct. 14, and the Carl Jones and James Bryan performance will follow the next week at noon Friday, Oct. 21. Both concerts, which are free and open to the public, will be presented in the Niles Gallery, located in University of Kentucky's Lucille C. Little Fine Arts Library and Learning Center.  
McCowns to Take Audience Back to Their Old-time Roots
Jimmy McCown grew up in a musical family on Pond Creek in Pike County, Ky. In the late 1940s, the county was filled with accomplished banjo players, many of whom played a rhythmic old-time clawhammer style. Jimmy was inspired by the surrounding banjo players, but his main influence was his grandfather Boyd, who taught him to play.
Years later after serving in the U.S. Air Force, Jimmy went on to master the three-finger Bluegrass banjo style. Not accepting the banjo was considered a 'back up' instrument, the multi-instrumentalist, who also played fiddle, learned another way to play. To develop his own sound, Jimmy explored unique methods within the clawhammer style that he recalled from his grandfather and learned from other old-time banjo legends
"I began trying to play the melody to the songs and realized this wasn't possible without dropping my thumb into the scale," says Jimmy, who would go on to become identified with this style of melodic drop-thumb playing, that his grandfather called "double note" banjo. In 1977, he decided to add an extra string to make his banjo a six-string.
After marrying Ada, Jimmy taught her how to play guitar and from 1968 to 2003, the couple had their own Bluegrass band that recorded six albums and toured the U.S. and Canada. "During that time," Jimmy says, "I never lost sight of the mountain music of my childhood."
Jimmy is a master traditional artist in the Kentucky Arts Council's Folk and Traditional Arts Apprenticeship program. He has been an inspiration and teacher to many aspiring string players, and has taught at the Cowan Creek Mountain Music School, in Whitesburg, Ky., and the Hindman Settlement School, in Hindman, Ky.
The McCowns have been featured at many festivals, including Appalshop's Banjo Days; the Carter Family Fold in Hiltons, Va.; the Kentucky Folk Life Festival; and the Old Songs Festival in Albany, N.Y. While in New York they shared the stage with Jane Rothfield and played house concerts. Jimmy and Ada have also recorded a fiddle CD dedicated to masters of the old-East Kentucky style.
To listen to a sample of Ada and Jimmy McCown performing, visit YouTube at www.youtube.com/watch?v=LXhNi-mFwuY.
Alabama Mandolin Player, Fiddler in Concert at Niles Center
Songwriter and musician Carl Jones "was bitten by the old-time music 'bug'" in the 1970s while attending the University of North Alabama and traveling to festivals around the southeast. During this time he played mandolin and sang in the Mud Road String Band, a local bluegrass group in Florence, Ala.
At many of those early festivals Jones was enthralled by the graceful fiddling of James Bryan and the music he made with Norman and Nancy Blake. He remembers hearing them at the Horse Pens 40 Festival and being in awe. Their approach, respect and knowledge of the music they played inspired him greatly. Later, he was fortunate to tour with them as part of the Rising Fawn String Ensemble in the early 1980s.
James Bryan is considered by many to be one of the best traditional Southern fiddlers playing today. Born in 1953 and raised in Boaz, Ala., Bryan began playing fiddle at the age of 11. He was encouraged by his father Joe Bryan, who played guitar. Joe taught James his first tunes and introduced him to such area fiddlers as Monk Daniels and members of the Johnson family. Bryan and his father played at local radio stations, dances and fiddle conventions.
In 1970, at the age of 16, Bryan won the title of Fiddle King at the Tennessee Valley Old Time Fiddler's Convention in Athens, Ala. He won it again in 1973. He has served as a master artist with the Alabama State Council on the arts apprenticeship program and continues to perform at festivals, concerts, dances, fiddle camps and workshops. A member of the Alabama Music Hall of Fame, in recent years he has played the Festival of American Fiddle Tunes, Augusta Heritage Center's old-time week, Swannanoa Gathering's old-time week and the annual Breaking up Winter music retreat.
To listen to Carl Jones and James Bryan perform at the Bear On The Square Mountain Festival, visit YouTube at: http://youtu.be/iyAtuF_4bu4.
The annual "Appalachia in the Bluegrass" concert series, presented by UK's John Jacob Niles Center for American Music, explores and celebrates traditional music of the Appalachian region. A variety of traditional Appalachia music has been represented through the past few years; from old time sounds of a mountain banjo player to blues-infused styles of music. This year's concert series focuses on different types of American folk music celebrating its roots in old-time music. The Niles Center is a collaborative research and performance center of the UK College of Fine Arts, UK School of Music and UK Libraries.
This year's concert series is sponsored by the Office of the Provost, the Niles Center and the Appalachian Studies Program.
For more information on the "Appalachia in the Bluegrass" concerts featuring Jimmy and Ada McCown or Carl Jones and James Bryan, contact Ron Pen, director of the Niles Center by e-mail to Ron.Pen@uky.edu or visit www.uky.edu/FineArts/Music/Niles.